Worthington Ohio Homes and Real Estate Information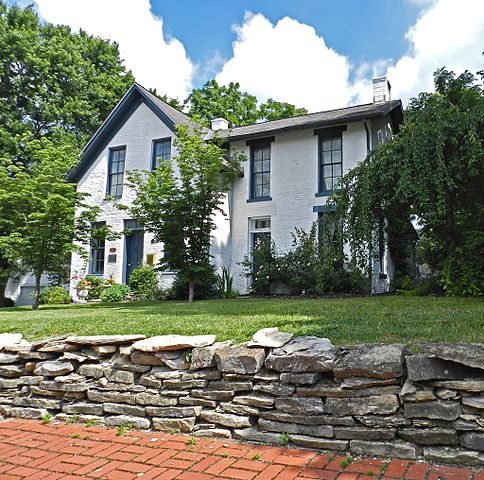 Located in Franklin County, Worthington Ohio is home to about 1400 residents and was originally founded in 1803. The city was named in honor of Thomas Worthington who later became the governor of Ohio. This small city just north of Columbus is located on Ohio's crossroads; the intersection of US state route 23 and State Route 161. This intersection creates easy access to Columbus and surrounding communities and towns. Worthington was one of the Midwest's first planned communities and combine a healthy and diverse selection of residential life, education and schools, commerce and retail.
In the center of Worthington is the Village Green. This 3.5-acre park located in the middle of uptown Worthington has become an important part of the Worthington history and settlers originally used this area as grazing pasture for farmers when they came into town. Today, this park has beautiful walkways, brick-lined paths, and is the location of Worthington's holiday tree. The park is used for festivals, concerts, and our famous farmers market in the summer.
Worthington has a variety of libraries, churches, safe, tree-lined streets and a strong sense of community. With markets and restaurants, parks and recreational facilities, Worthington makes a beautiful and productive place to call home.
Worthington has a variety of residential neighborhoods throughout the community knew the airport, north of I-270 and south in the downtown area. The real estate market in Worthington continues to increase and with low-interest rates, and now is still a great time to consider buying a home in Worthington. Just a few miles outside of Columbus, Worthington makes an ideal place to call home if you commute to the downtown area or surrounding communities and towns. With a combination of single-family homes, townhomes and duplexes, there's something for everyone and every budget in Worthington. Within Worthington, there are subdivisions and neighborhoods such as Worthington Estates, Greenbrier Hill, Kilbourne Village, Morris, Park Highlands, Kensington Pl., Wilson Hill and Olentangy Hills just to name a few. With several elementary schools, there's one near your community and neighborhood.
Call me anytime to schedule a showing (614) 323-4348
Image by By Don O'Brien - Flickr: Lewis Noble House aka Hubert E. Stritmatter House, Bishop Noble House, CC BY 2.0, https://commons.wikimedia.org/w/index.php?curid=15585999
Newest Worthington Homes for Sale
December 3, 2023