Westerville Ohio Real Estate
Westerville Ohio is located between Lewis Center and Gahanna just east of downtown Columbus. It's home to roughly 36,000 residents and is right on the border of Franklin and Delaware County.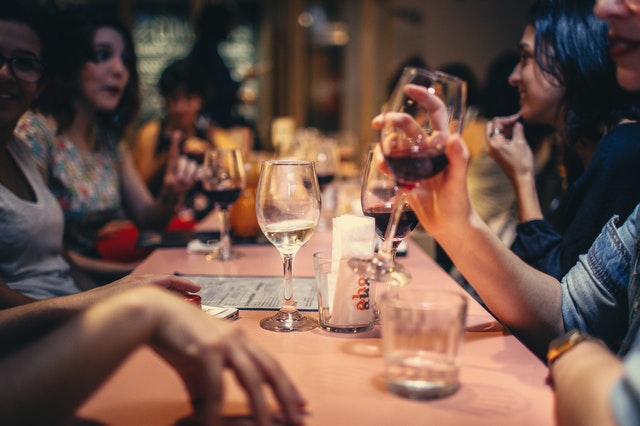 Westerville has a history of being known as the 'dry capital of the world' because in 1859 the town ordinance forbade the sale of alcohol within the city limits and in the 1870s there was the Westerville 'whiskey wars' which led to the anti-saloon league in 1909. When the prohibition movement swept across the US, this league fully gained its greatest triumph in 1920 when they printed over 40 tons of mail exonerating the 18th amendment.
But since then, Westerville has become a modern city and in 1995 the city Annexed over 940 non-dry acres of land which included several alcohol-selling businesses. In 2006 Michael's Pizza served the first beer in Uptown Westerville in over 70 years. If you love art and the theater, Westerville is where it's at!
Newest Westerville Real Estate Listings
September 27, 2023
More About Westerville
Westerville is home to several schools, elementary, middle, the North, South, and Central high schools as well as several charter schools and universities. It has it's own school district; The Westerville City School District with 14 elementary schools, 4 Middle Schools, and 3 high schools. The Emerson Elementary is the top rated school with a 10 out of 10 rating by students and parents. The Genoa and Blendon Middle school both scored a 9 as well as the Fouse elementary school. The South high school scored the highest out of the 3 high schools. The lowest unfortunately was the Wilder elementary school with a score of 4.
Westerville real estate If you're visiting Westerville or considering a move to Westerville, here are the best things to see and do.
The Inniswood Metro Gardens - Located in Hempstead Rd, this amazing garden encompasses over 120 acres of streams, woodlands, wildlife and flowers. They boast over 2,000 species of plants, including flowers, herbs and woodlands. There is an education center for adults and kids with programs, field trips and demonstrations.
The Char-Mar Ridge Preserve - This 128 acre nature trail park winds through ravines and valleys in Genoa Township. You can view glacial erratics from the Wisconsinan Glacier over thousands of years ago. There is aquatic wildlife, beautiful scenery, bike trails, picnic areas, and restrooms.
Westerville Mini Golf - This is quite a sight to behold! If you haven't been here before, load up the kids and head down to the mini golf and batting cages. A great way to spend the weekend with beautiful scenery, unique architecture and a great time for the whole family.
Good Vibes Winery - Something a little more adult is the Good Vibes Winery, a must see for anyone looking for a great place to dine and drink in Westerville. There is free music on some Friday's, delicious food and a great glass of wine.
The town center area is home to shops, boutiques, restaurants and cafés and Westerville is served by the Westerville Public Library, supports a local newspaper, and offers residents a community center complete with track, swimming pool, climbing wall and other recreational activities. It is ranked #15 on Money magazine's list of top 100 best places to live and our residents can tell you why.
"We love the Westerville area and have grown up around here and raised our families" -Westerville Resident
There are dozens of beautiful homes and neighborhoods stretching throughout the Westerville area. Westerville has several condominiums and town home communities as well as single-family homes, duplexes, and those along the Hoover Reservoir.