Pataskala Real Estate Information
Pataskala Ohio is located about 25 minutes east of downtown Columbus were 22 miles. It's located in Licking County and its name means "bright waters of the Licking River". This smaller village has about 15,000 residents and up until 1996 was known as the Village of Pataskala when it merged with Lima Township creating the town of Pataskala.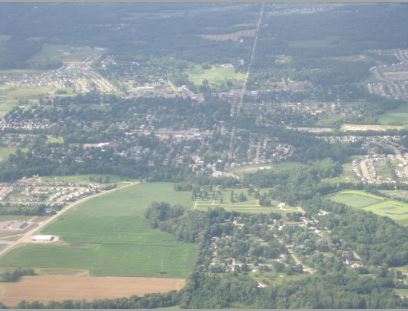 This community is one of the fastest growing areas in East Central Ohio and is rapidly expanding. It's ideal for building new homes, buying land, and also purchasing a custom built properties. There are numerous parks and recreation facilities throughout Pataskala and they maintain the lands within the parks in order for all members of the community to enjoy the natural beauty of our area. They improve the parks through careful planning and maintenance and combined with other city departments, volunteers and organizations to continually improve park amenities. The city owns six parks located throughout the city with a variety of features including baseball and sports fields, picnic areas, and playgrounds, restrooms and trails. Image by Ibagli on Commons
Pataskala It is also home to Broadview Golf Course located north of downtown. This beautiful course is well-maintained and family owned. It's a public course that also features a restaurant and pro shop. The naturally wooded course features rolling fairways, fast greens and meticulous landscaping. It's a great place to unwind on the weekend, especially if you live around here.
REAL ESTATE
Speaking of living around here; homes and real estate are extremely affordable in Pataskala. There are a variety of properties, homes and land perfect for custom building starting at just $50,000. Because this is a fast-growing area price will continue to increase so buying now is a smart real estate investment.
With a collection of markets, restaurants, parks and schools, Pataskala is a clear choice for first-time homebuyers, retirees, families, and anyone looking for a quieter pace of life less than 30 minutes from downtown Columbus. It's an easy commute along Interstate 70 or Highway 16 into downtown and there are a variety of routes making it a great suburb for those the commute or working downtown. Feel free to give me a call for more information on this community, properties or real estate for sale in Pataskala.
Newest Pataskala Real Estate Listings
December 3, 2023