New Albany Ohio - Homes, Local Information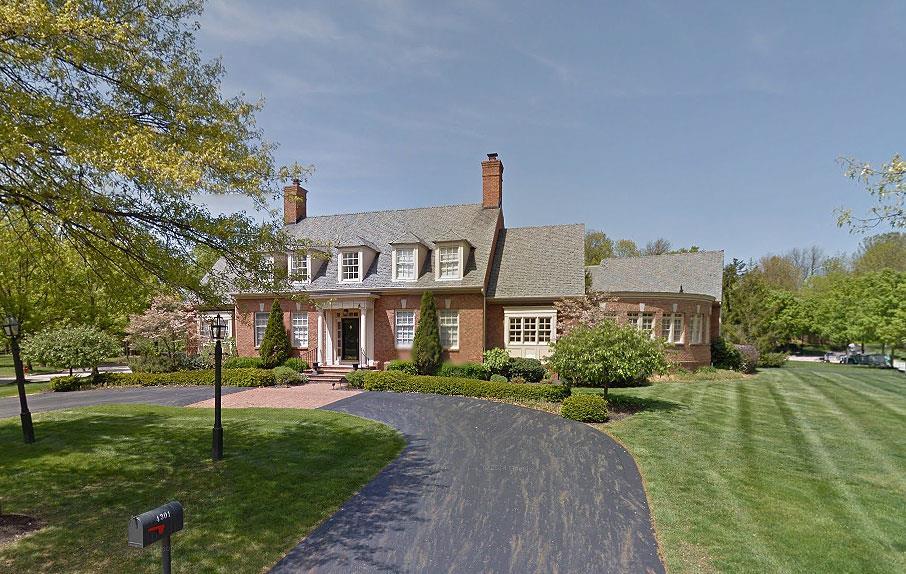 New Albany is a small city northeast of downtown Columbus and just a few miles from Gahanna. is easily accessible along Highway 161 or Highway 62, both of which cross in the center of town. New Albany is located in both Franklin and Licking County although most of the city is located in Franklin. It's home to about 7500 residents and was originally founded in 1837. It's growing suburb of the Columbus area is a very wealthy community that ranks 12th in the state of Ohio.
There are three main roads in the center of town dividing the city into six equal sections. The Southwest section is the New Albany country club designed by Jack Nicklaus and the market square. The south-central section still contains much of the golf course and primarily residential neighborhoods. The South East section is home to the state of Les Wexner in the northwest section houses New Albany schools and the performing arts center. In the north-central section is the New Albany links golf course designed by Barry Serafin and in the North East section contains mount caramel New Albany surgical hospital in the new headquarters of the Bob Evans restaurant chain.
There are several subdivisions throughout New Albany including Cedar Brook, Hempstead green, Hempstead Heath, New Albany Links, Tidewater, Upper Clarendon, Windsor, Alban Mews, Albany Park, Asberry Ridge, Brandon, Clivdon, Crescent, Edge of Woods, The Farms, Fenway, Hawksmoor, Lambton Park, Lansdowne, North of Woods, Planters Grove, the Reserve, Tensweep, Upper Brandon, the Preserve, and the Woods at the Preserve and the Waterston. Each of these subdivisions has its own distinct design, pricing structure and homeowners association.
In the center of town is the New Albany Market Square. This popular gathering place is home to modern commerce, businesses, coffee shops, restaurants and the New Albany branch of the Columbus Metropolitan Library. Many companies have their headquarters in New Albany including Abercrombie and Fitch and the Commercial Vehicle Group. A thriving city immersed in support for the performing arts, New Albany is home to the New Albany Symphony Orchestra and the ballet company. Together with neighboring communities and associations, the Jeanne B McCoy community center for the arts was a $35,000 brick building constructed for dance studios, rehearsal studios, a scene shop, classrooms and of course arts and entertainment.
New Albany has really come to life over the last two decades as a result of individuals and residents of belief in a higher quality of life. This rare location is a result of innovative planning, attention to detail and quality in all aspects of daily living. With pedestrian-friendly streets, gated and non-gated communities, New Albany continues to thrive as one of the most affluent communities in all of the Columbus area.
New Albany is part of the New Albany and Plain local school district and provides a variety of kindergarten through elementary schools, middle schools, high schools, charter and private schools.
The average home price for New Albany is between $350,000 and $600,000. There are several luxury estates over $1 million and a few smaller homes under 300,000.
New Albany is designed to be a luxury community however there are several smaller two-bedroom, 1000 ft.² condominiums, townhomes and single detached houses. If New Albany sounds like your type of living feel free to give us a call at any time for a free list of properties for sale or browse the website below for all homes and real estate currently for sale in New Albany Ohio.
Newest New Albany Real Estate Listings
September 22, 2023