Groveport Ohio - Hometown Feel - Neighborhood Charm
Welcome to Groveport Ohio, home to about 5500 residents located just south of downtown Columbus and Interstate 270. Groveport is nestled just north of the Rickenbacker International Airport and headquarters to numerous large companies including Air Tahoma, Staber Industries and significant connections to Amazon, Eddie Bauer, American Electric Power and Vistaprint.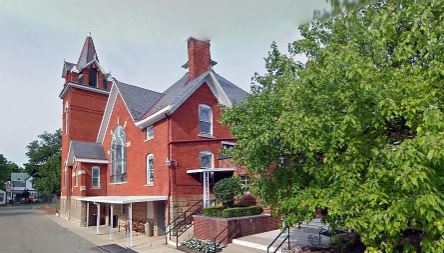 Groveport was incorporated as a village in 1847 with a population of just 250 settlers. Transportation of freight in merchandise tended to be a problem in those early days since roads did not exist except for horses and wagons. The opening of the Ohio Canal in 1831 was a successful route for settlements along the winding course and warehouses, neighborhoods and Mills sprang up along the banks of the canal., The area got its first railroad in 1868 which passed through Groveport and caused quite a celebration. A town hall was erected in 1875 and trolley systems were constructed in the early 20th century. The first paved street was Front Street in 1909 and then Main Street in 1911. In 1947 Groveport celebrated its centennial with games, historical displays and over 5000 people in attendance. After World War II, Groveport begin to steadily grow and in the 1950s with the annexation of residential areas such as Kessler addition, Magnolia edition and the Sunrise addition an additional 200 homes were added in the 1960s. By the 1990s more subdivisions became part of the village including Bickford Green, Walden Pond and Hickory Grove. Groveport Ohio
Within the last 15 years, Main Street has been renovated with historical streetlights, new sidewalks and new storm sewers and water lines. Today, Groveport is a thriving village and community perfect for an external suburb of Columbus Ohio.
Parks and Things to Do
Groveport features several parks and recreational centers including an outdoor waterpark, senior center, Athletic fields, tennis courts, picnic shelters and numerous trail systems throughout the community. Groveport It's known that having the most parks per capita in Franklin County than any other community or city. We've been a "Tree City USA" For 19 years and celebrate Arbor Day with students and teachers from local schools.
Groveport's Aquatic center is a highlight of this town. This is a $3.5 million outdoor waterpark owned and operated by the city. It opened in 2003 and is seen over 35,000 attendees each year. It was named one of the best water parks in 2004 by Columbus monthly magazine and the lifeguard teams have won numerous American red cross state lifeguard competitions. The facility features a 450-foot lazy river, 30-foot waterslides, zero depth entry leisure pool, water playgrounds, pavilions, small kids area, water cannons, diving boards, and concession stands. It's located at 7330 Groveport Rd.
Groveport is part of the Groveport Madison School District and has 10 schools including six elementary schools, three middle schools in the Groveport Madison high school. This school district has about 416 certified staff, 189 classified staff members and over 5800 students K-12.
Real Estate
Thinking of relocating or moving to Groveport? At any given time there are roughly 150 properties for sale throughout the community priced from about $25,000 for land or lots to about $350,000. This extremely affordable community has numerous homes, new subdivisions and established neighborhoods. The average listing price is currently $146,000 with a median sales price of roughly the same. (Be sure to check with your real estate agent on current pricing and listings).
Newest Groveport Real Estate Listings
September 28, 2023