10 Things to Know About Columbus
1. The Best Roses around at the Columbus Park of Roses.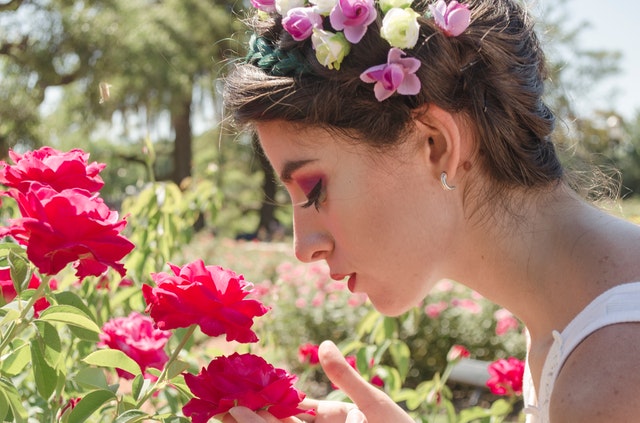 It may not be a big secret but it IS one of our favorite places to be on a beautiful summer afternoon. The Columbus Park of Roses is 13 acres of beautiful roses in Clintonville and also includes numerous herb and perennial gardens as well. From tiny miniatures to boisterous blossoms, the roses at the Columbus Park of Roses are something everyone should see, not just once, but every year.
2. Glen Echo Ravine.
Located near the Clintonville/University area, the Glen Echo Ravine is a perfect little gem if you love to take in unique nature, birdwatching, and enjoy the quiet peacefulness of a wooded park. It might not be as popular as the Columbus Park of Roses the people in the area including those at the Glen Echo neighborhood, often find peace and tranquility in this beautiful neighborhood park.
3. Variety of Culture and Ethnicity.
If anyone has lived here for longer than a few months they know that Columbus Ohio is one of the most culturally diverse cities in the US. With the significant immigrant population, Columbus has the second-largest Somali population in the country which means that the food, culture, and ambiance is unparalleled anywhere else in the country. With numerous African, Ethiopian and Somali restaurants all of the downtown Columbus area stretching from Worthington to Upper Arlington, you can always find delicious bites and some of the best beef kalenkal in the city. Whether it's spicy, saucy, or delicious noodles paired with strips of fabulous pita bread, you're in good hands in the Columbus area when looking for ethnic cuisine.
4. Columbus is the 15th largest city in the country.
We are right behind San Francisco so knowing that you live in a big city with over 800,000 residents there's always something to see, do and experience. Not just with our amazing food scene but in entertainment, culture diversity and of course, having everything within a 5 to 10 mile radius.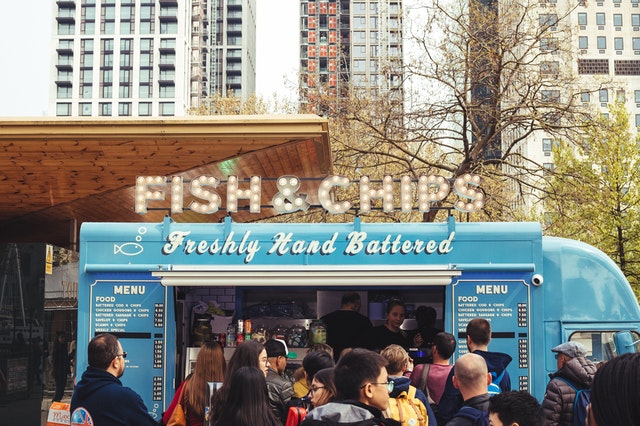 5. North Market is the Food Mecca.
Speaking of food, the North market neighborhood has all of the most amazing food you could possibly want or have ever dreamed about. This is a shopping mall combined with the supermarket and the North market is on every city tour guide because it's something not to miss. Enjoy the sights, smells, and sounds as well as the tastes of this amazing market. This is like a farmer's market on steroids. Every Saturday they have their own farmers market with a flea market every Sunday through October in addition to classes, activities and private events throughout the entire year. Originally established in 1876, this is Columbus's only remaining true public market. There are 30 merchants with a variety of fresh and local food, organic produce, grass-fed meat and sustainably raised seafood. You could find everything for your entire weeks worth of meals right here in one place.
6. Watch the Traffic on Game Day
Ohio is known as the Buckeye state and nobody knows that more than residents of Columbus. Because of this, we are freaks when it comes to football. So, from one local to a newbie, don't drive anywhere before or after a game unless you're going to or coming from the game. Many roads simply shut down before or after a home football game because we are so adamant about our beloved Buckeyes. Most freeways are completely deserted! And, if you don't like football, you better keep your mouth shut.
7. Columbus is a Testers Paradise.
Buckeyes! We test everything. From food to businesses, inventions and new entrepreneurial ideas, Columbus is the mecca for testing everything. We have companies here that test all of their ideas on us Ohioans to see if the rest of the country might find it interesting. So don't be surprised if your cot outside of the local coffee shop answering questions about the latest news craze.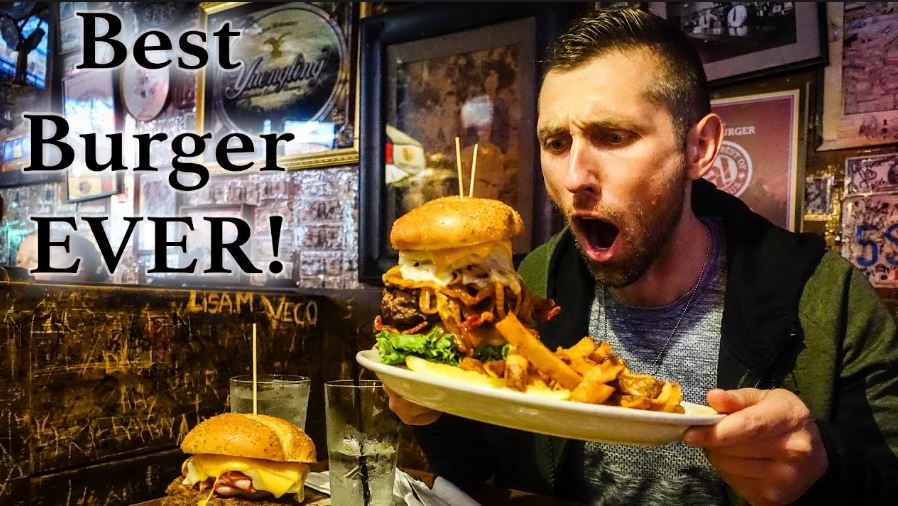 8. The Thurman Burger.
Need I say more? If you don't know about the famous Thurman Burger then you probably haven't lived in Columbus for very long. This fabulous and massive burger comes with practically an entire ham sandwich on top of it. Even "Man vs. Food's" Adam Richman has attempted this amazing burger located at the Thurman Café. You don't have to live here long to know about this famous burger With two locations to serve you in Pataskala at 14950 E. Broad Street in Reynoldsburg Ohio and the main restaurant at 183 Thurman Ave. in Columbus. Image from https://www.youtube.com/watch?v=Pb8e7E81EFM
9. We love to Read!
Columbus has one of the best libraries in the entire country. Our city library systems has a five out of five rating by the Library Journal for five years in a row. We also have the national Medal Museum and Library service. This is why we're so smart!
10. We take our tailgating seriously.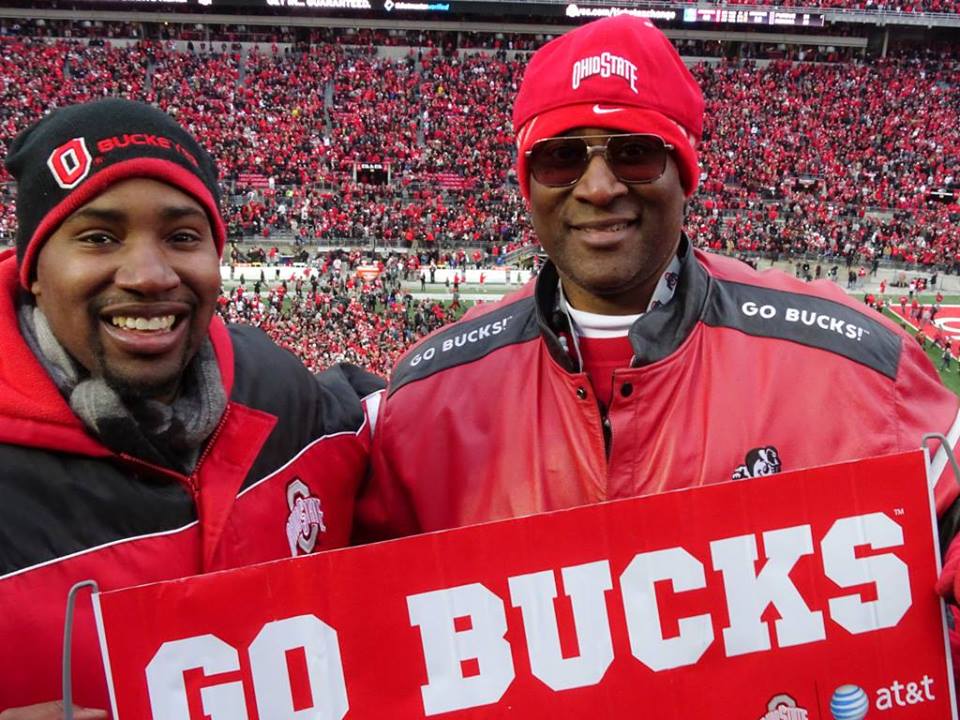 Other cities don't even know how to tailgate compared to Columbus. We take this as a serious profession and because we are Buckeye fans, are tailgaters are some of the best in the country. We can bring out the barbecue and smoke up an entire pig, kegs of beer are found everywhere plus we have the beanbag toss and redneck horseshoes just to name a few of our crazy antics. There will be so many tailgaters at our football games that you won't even know where to begin. This event will blow your mind.
There are many reasons to love Columbus Ohio but these are some of my favorites. If you are moving here or relocating from another area please give me a call. I would love to personally show you around Columbus Ohio and help you find that perfect home, condominium or townhouse for you. Welcome to Columbus; we're ready for you.
Want to Move Here? Contact Me Below!