Short North - Columbus Ohio
Short North is a neighborhood in Columbus Ohio just north of downtown stretching across the I-670. It's centered on the main strip of High Street extending just south of the Ohio State University campus. Often crowded on the weekends, Short North is a heavily populated area with art galleries, specialty shops, nightclubs, and coffee houses.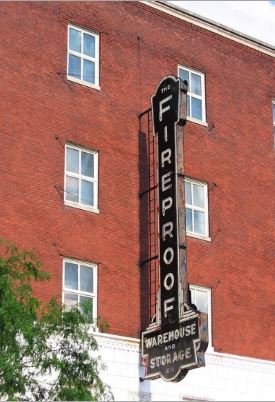 Short North traces its roots back to the phrase used by police for the area during a period of decline. Because it had fallen "just short" of the central business districts North end, it got its name "Short North". In the 1980s, Short North felt the rebirth of the neighborhoods lively history and begin to flourish with new galleries, coffee shops, bistros, and artists moving to the area. Parades began in 1983 with the annual Doo Dah Parade and the Fourth of July parade. Short North also hosts the annual High Ball Halloween masquerade ball on High Street, which is a fashion show and street parade closes down the entire street.
The Short North District, also known as the Short North Arts District, offers a lively community and active social calendar. Because this is known as an arts district, there are numerous galleries and gallery exhibits including walking tours and annual events. If you are an art lover you can't miss some of the best art walks in town. The lively social calendar means there's always something going on in this part of the city. With nightlife, shopping, dining and personal services, Short North is definitely the place to be on any given weekend. Whether you're visiting or would like to choose a home in this district, Short North is an eclectic, diverse and culturally affluent community.
Newest Short North Real Estate Listings
September 22, 2023
More about Goodale Park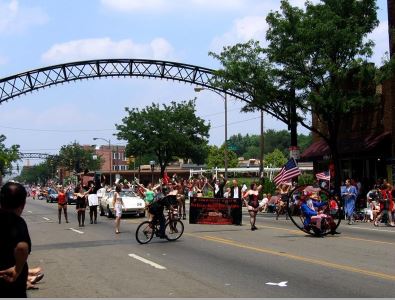 Goodale Park is located at the southwest end of Short North and is a large park with many walking trails, playground equipment, tennis courts, a small lake, gazebo and pathways.
Doo Dah Parade Short North Most of the lodging and residencies in Short North are condominiums and apartments. There are the occasional single-family home off of the main High Street that fit into the Victorian or historical genre of the surrounding neighborhoods. Single-family homes started about $300,000 with condominiums starting about $125,000. The majority of homes and properties for sale are centered around High Street.
If you're interested in a condominium in one of the most active and diverse places in Columbus Ohio consider Short North. To view all homes in this community start your online search here or feel free to give us a call with your specific search criteria and we would be happy to send you a complete list of properties in the area or surrounding communities and neighborhoods. Images by Postdlf