Forest Park - Neighborhood in Columbus Ohio
Forest Park is a small community or neighborhood located just north of Columbus Ohio along I 71 south of Highway 161. With a population of just under 3000 residents, this community is comprised of single family homes, duplexes, condominiums and commercial properties. With numerous parks and schools, this makes an excellent location to call home.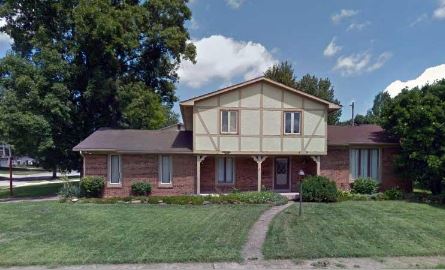 Forest Park was originally developed in the late 1950s when the city of Columbus was expanding significantly by way of annexation beyond its boundaries. The majority of homes in this area were built in the 1960s and it was the early site of the Parade of Homes. With two distinct sides: Forest Park West and Forest Park East, this remains a highly residential community.
Newest Forest Park Homes for Sale
December 3, 2023
More About Forest Park
Forest Park West was built out in the 1960s and largely coincided with the construction of the Northland Mall. This was one of the first shopping malls in Columbus and a significant contributor to employment for nearly 40 years. Even though the mall closed in 2002, new retail and government complexes called the Northland Village was developed on the site. Forest Park East followed suit in 1965 and continued building out to the 1970s. In the late 1990s, Minerva Park Place was developed and incorporated into city Association services.
The homes in architecture in both areas of Forest Park display typical designs from the 1960s and 1970s. You're likely to find ranch, split entry, two-story homes, and a variety of floor plans with 2 to 4 bedrooms on average. The average lot size is about .2 acres and most homes are nestled on quiet streets, courts or "loops." Nearly every street in Forest Park is beautifully lined with trees and although most of these are city-owned, individual parcels will include one or more mature trees on each lot.
There are five schools located in Forest Park: three elementary schools including Avalon, Parkmoor and Forest Park elementary, the Northland high school and an independent K-12 Academy. Students are assigned to the Woodward Park middle school. All of these are in the Columbus City School District.
At any given time there are roughly 2-5 homes and properties for sale ranging in price from about $50,000-$220,000. There are also still several lots and available parcels of land perfect for custom building that start at about $40,000. The median sales price is roughly $180,000 which is very similar to the average listing price and there are usually about 5-10 homes sold each month. (Be sure to check with current market reports and updates on this area for more accurate pricing.)
In the center of this community is the "roundabout" also called Tamarack Circle. From here, the streets branch out into neighboring residential communities, parks and schools. Most of the markets and daily necessities are found north along Highway 161 such as veterinary clinics, markets, shops and restaurants. Woodward Park is probably the largest in Forest Park and is located just off Karl Road on the west side. This park features sports fields, sports courts, tennis courts, playgrounds, basketball courts, restrooms and picnic areas.
For more information on the homes for sale in Forest Park and real estate currently available in the Columbus neighborhoods of Forest Park please give us a call or visit our website for all the current and up-to-date listings.
Contact a Forest Park Realtor®