Buying a Home in Columbus, OH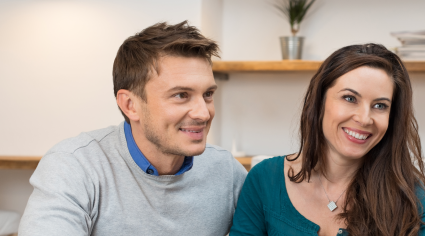 Buying a Home Requires Many Difficult Decisions. Make Sure Your real estate agent is a Top Local Expert.

Your home is probably the biggest purchase your family will ever make, and it involves many decisions that go beyond simply choosing the one you like.
As a top Columbus area real estate agent, here is how I will guide you through the entire process, from viewing homes and financing to making sure the final contract is in your best interest:
You will have full access to ALL homes available on the Columbus market, even listings not yet on the MLS, through my professional Ohio real estate affiliations.
My expert local knowledge of the Columbus area should be invaluable to you, not just in terms of real estate, but also schools, neighborhoods, the local economy, and more.
Every local real estate market absolutely has its own trends and opportunities. This can vary greatly, even one neighborhood to the next. Columbus is no different! It's my job to steer you into opportunities and out of traps.
What is the true market value of the home you are interested in? Is it priced too high? Is it a bargain that you should jump on? I help home buyers make decisions like this every day, and I'll make sure that YOU get the best value for your money.
Financing Help for Distressed Borrowers, options for the down payment and closing costs assistance and Mortgage credits on your taxes.
How and When to Apply and Buy after suffering a Short Sale or Foreclosure
Negotiating with sellers can be stressful. I will help you negotiate so that the final contract includes your best possible terms and conditions.
You should know absolutely everything about the property you are buying! You and I will view every home that you are interested in, together. And prior to closing, I will make you fully aware of any and all inspections available to you. Read more about the value of the home inspection.
Have confidence when signing documents. Contracts are full of complicated terms and clauses that can greatly affect your future life in your new home. I will give you the full benefit of my real estate knowledge and experience.
Get information on financing your Columbus home or property and which mortgage or loan is right for you.
Find Homes near OSU for convenient access to the campus, medical facilities and other Ohio State University needs.
Learn about New Construction and the pros, cons and tips to owning and buying a new home.
Great tips for investment in real estate in Columbus - cash flow and flipping properties.
Let me represent your best interests in your search for a new home in the Columbus area. While you can see a million homes on the web, actually buying your home is another matter entirely. Buyers beware!
866-510-2223 Conceptions and Misconceptions About Credit Scores
Everyone knows that it's important to maintain a good credit score, but the way these scores are determined is much less commonly known. Actually, there are several factors at play. Some of these factors are obvious, such as the punctuality of your payments, while others may surprise you. We'd like to shed light on what these factors are, and why they matter, so that you can begin improving your credit today. To learn more, watch this short video. Questions and Answers Regarding the Debit-to-Income Ratio
So you've decided that it's time to buy a new home. As eager as you probably are to get your house hunt underway, you'll first need to meet with a lender to learn what you qualify for and what your monthly mortgage payment will come out to, which is referred to as your "debt-to-income ratio." Joined once again by my friend Bree, I'll answer some questions on this "Facebook Live Friday" regarding the debt-to-income percentages for a commonly used loan and some key terms you'll want to know. To find out more, What Not to Do During the Loan Application Process
You may think that you're out of the woods once you've made an offer on a home and it has been accepted, but that's not necessarily true. There is still the matter of closing on your loan. If you make any large purchases or apply for additional credit, your mortgage might not get approved. To learn more, watch this short video. How We Help Buyers When in Our Competative Market
I recently sat down for another Facebook Friday interview, which I'm excited to share with you today. This time, I answered some common home buying questions that people have in this market. For example, what's the difference between a pre-qualification and a pre-approval? The answer is that one is much more advantageous to you in the eyes of home sellers who are deciding between multiple offers. To learn more, watch this short video.