Your Driveway can Add to Your Curb Appeal
Posted by Donald Payne on Monday, June 6, 2022 at 5:46 AM
By Donald Payne / June 6, 2022
Comment
When selling a home, it is crucial to consider the amount of curb appeal that your home has. This includes having a fresh paint job with appealing colors to a majority of buyers, keeping the landscaping neat and tidy, and making the front porch look inviting. One thing that is often overlooked but should not be in the driveway when it comes to curb appeal.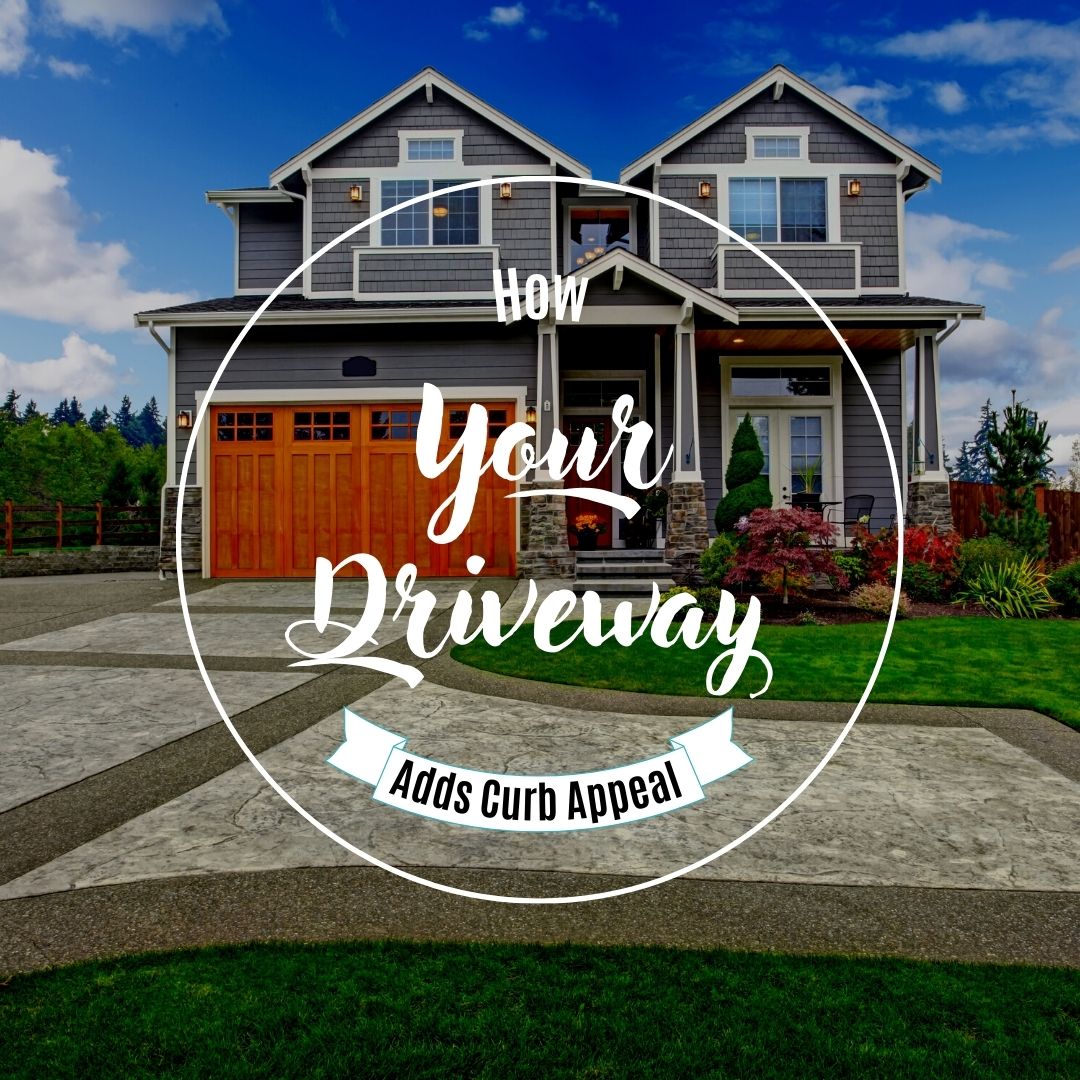 Though it is understandable how a driveway can be overlooked or seem inconsequential your driveway takes up a lot of surface space in the front area and overall visibility of your home from the street. A driveway is not just functional but can add a lot to the overall look of your home from the street.
Here are some ways you can spruce up your driveway to have it add to the curb appeal of your home when listing it for sale
Landscaping around the driveway
There are many different things a homeowner can do to improve the appearance of the landscaping around the driveway. This could include hedges or stonework or simply just maintaining the lawn as it meets the pavement.
Making sure to give attention to the landscaping around the driveway can enhance the overall look of the front of your home. You want to make sure you consider this season you are listing when it comes to landscaping around the driveway. If you live in an area that gets icy during the winter and you plan to sell during this time, you want to be mindful of how salting your driveway will interact with this landscaping. You do not want to damage the landscaping with these items.
Ideas for gravel driveways
Gravel driveways are more cost-effective than concrete and as such, some homes opt for a gravel driveway instead. If you have a gravel driveway you want to make sure that it is in good condition. The best way to make your gravel driveway look fresh and well-kept is to make sure that there is plenty of gravel in it. Over time gravel driveways can become patchy and the underlying dirt can show through. This can make a gravel driveway feel tired and old. It can be well worth it to make sure you replenish the gravel in your driveway so it feels fresh and new.
Paver driveways
A paver driveway can look very elevated and luxurious but it does not add luxury when there are overgrown bits coming up through the cracks between the pavers. Paver driveways in a complementing color to the exterior of the home can give a heightened sense of curb appeal. You want to make sure that they are very clean and there are no weeds popping through in between the pavers as this can make it look like the home is not well cared for.
Edging around the driveway
Driveway edging refers to the edge or border around your driveway and making it look crisp and neat with defined lines. Edging is not necessarily a dealbreaker but it is one of those fine details that people will notice that gives an edge up on the appearance and communicates how well the house has been kept up.
An added benefit to edging is that it can be a practical way to prevent driveway chipping and cracking. Some people choose to edge their driveways with brick or stone pavers or add concrete or gravel to the edge of their driveway. While some people employ a professional landscaper to give a very crisp and defined edge to their lawn where it meets the driveway.
Driveway lights
Putting lights along the edge of the driveway can help it to look more attractive and luxurious as well as provide an added element of safety for nighttime driving. There are many great options in outdoor lighting that can help to illuminate your driveway and add a ton of curb appeal to your space. You can even opt for solar versions that do not require the use of wiring electricity.
The more curb appeals your home has the more attractive it is going to be to those who pass by it and see them for sale sign or see that exterior first picture in the online listing. The front outside of your home will help buyers to decide if they want to take a closer look.
For more information on purchasing a home in Columbus and surrounding areas please contact us anytime.
Want to Know More? Check out These Latest Posts:
Gift Ideas for the New Homeowner
Is Upfront Cost Worth Energy Savings for Solar Panels?
Ways to Save Energy in Your Home and Lower Utility Bills
Should I Remodel My House or Just Move?
Should You Use Peel and Stick Tile to Save Money on Renovations?
Building a Privacy Fence Around Your Yard