Writing a Great Property Description is Important
Posted by Donald Payne on Sunday, April 10, 2022 at 12:54 PM
By Donald Payne / April 10, 2022
Comment
Your home's online property listing is crucially important to marketing it for sale. As the world becomes more and more tech-reliant most people are beginning their home search online. The most important feature of an online listing is the pictures to draw a buyer's interest, but once they have clicked through your photos, they then turn to the property description to learn more. The property description is important to help get in-person showings and ultimately get your home shown.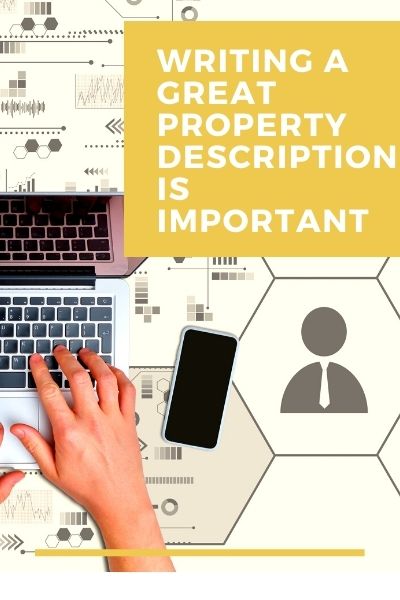 Often when buyers are looking for a home, they have a few life goals in mind that their house can help them to achieve. A listing description should help to highlight the property and bring a buyer to a place of feeling like the home meets their wants and dreams. You want to try and hook the reader immediately to coming to see your property. The very first line of your property description should have a really good hook that tells what the property is about and set a tone for the entire description. You want to highlight its most impressive and desirable features in that first sentence.
A listing description that paints a picture of a lifestyle to back up the pictures is what draws a buyer to come to see this amazing property for themselves.
Here are Some Description Writing Tools Used by Real Estate Pros to Help Market Homes
Less is More
Being that information comes at us very quickly and from several different areas most buyers will have a limited amount of time to search for homes and as such an even more limited attention span to read the description. Using an approach of being as succinct as possible and using the less is more theory will likely have more readers reading the full description instead of skipping to the next home listing.
Stick to Focus Areas
While you do not want to include details of when the HVAC system was manufactured, you do want to put some focus on areas that buyers will specifically be looking at. Make sure to give just a little bit more insight into these items like bathrooms and kitchens. If you have high-end finishes in these areas make sure to let people know through your listing description.
In figuring out what your main focus areas are you might consider who your focus buyer could be and then tailor your description around the key elements of your home that, that type of buyer is looking for. For example, if you have a smart home or smart home elements in your home this is going to appeal to a tech-savvy buyer (which is great in an area where there are many available tech jobs.)
Don't Forget to Focus on Tried and True Strengths
There are some elements of a home that will never go out of style. Those pieces that pretty much any buyer would find as a great attribute. Such as amazing views or being in the most desirable block in the neighborhood.
Of course, the best strategy for writing a property description is to have your trusted expert local real estate agent do it for you. They know exactly what buyers are looking for especially in the exact neighborhood that your home is located and how to highlight it best to appeal to the largest number of buyers in today's current market.
For more information on getting your home sold in Columbus Ohio please contact us anytime.
Get Started on the Selling Process With These Tips: