Why You Should Sell Your Home in 2020
Posted by Donald Payne on Monday, January 13, 2020 at 10:20 AM
By Donald Payne / January 13, 2020
Comment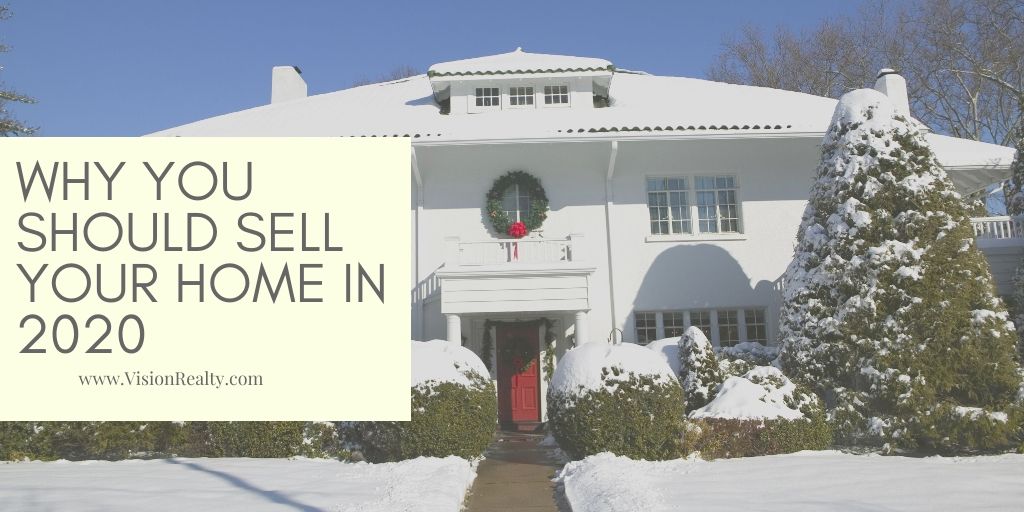 I know we talk about this about every January but with rates so low, it really makes a lot of sense to sell your property in 2020. Rates are the lowest that they've been in a few years and new buyers are coming on the market every single day. Here are some excellent reasons why 20/20 may be the perfect year to sell your house.
If you've been on the fence about selling this year or next year, it might be better to sell in an environment it's very predictable. While there may not be any record-breaking sales in 2020, rates are extremely low and if you wait, it could be more unpredictable and rates could go up, lowering your chances of a homebuyer or an increased value. If you've purchased your home within the past couple of years and you don't want to part with a just yet, waiting another 5 to 6 years might be beneficial, but if you're weighing the cost of selling now versus next year, this year will probably be the better option.
There are new buyers entering the market every single day. If your home is in a popular price range, you should expect buyer interest within a few days of listing. There are a lot of new millennial's coming on the market considering being first-time homebuyers so you'll see a lot of people jumping into the real estate market, and might be willing to increase their bid.
Interest rates are expected to remain low. The Federal Reserve left interest rates unchanged from December 2019, which is one of the lowest on record for the last seven years. This will put a lot of new homebuyers into the market so you want to be ready with a house they love.
If you have high equity in your home it's a great time to sell because you can roll that equity into the purchase of a new home and maybe not even change your payment. You'll have a bigger, better house or different house and maybe lower your payment or keep it the same depending on interest rates. You can also pull out some of that equity and use it for paying off debts, college tuition, or a remodel on a new home.
Related: will buyers still want to see homes in the snow?
2021 is very unpredictable right now. According to the National Association for Business Economy, none of the 53 professional forecasters predict a recession this year but 66% of those are worried about a recession starting mid-2021. This is why it would be a great idea to buy now.
If you've been on the fence let me just tell you that 20/20 is going to be a great year to sell your house. You get a better rate of return on any remodeling or home improvements you've done, you could potentially receive multiple offers, and buying a house will set you up for success for the next few years.
Find out how much your home is worth today