What's Motivating People in Dayton to Move Right Now?
Posted by Donald Payne on Monday, June 14, 2021 at 9:48 AM
By Donald Payne / June 14, 2021
Comment
This year residents of Dayton are moving for a variety of reasons. The pandemic has truly reshaped lifestyles and needs of many homeowners. Spending so much time in current homes has driven many people in Dayton and across the country to reconsider what homeownership means and would ideally look like for their lifestyle.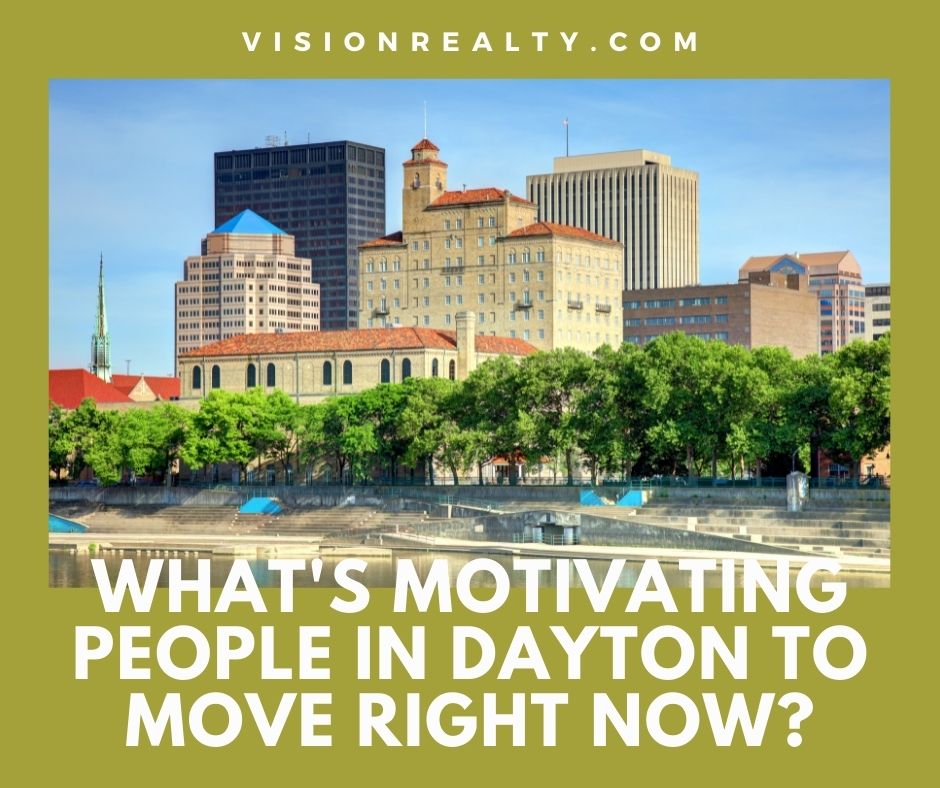 Recently the National Movers conducted a study of reasons why their customers moved in the year 2020. They reported that the top reasons among their customers included personal and family health and well-being (60% of customers reported this), desire to be closer to family (59% of customers reported this as their reason for moving), changes in employment status or working arrangements including the ability to work remotely (57% of customers stated this is why they were moving), and the desired lifestyle change or improvement in their current quality of life (53% reported this as their main reason for moving).
Here are three of the top reasons why people in Dayton and all across the country have decided to move in the past year.
They are Now Working from Home
Remote work became a new way of doing business for many more companies than previously were allowing remote work from employees before the pandemic. Many American workers today are discovering they do not need to live as close to the office anymore and that they can get more home for the same amount of money in a further out location from the city limits.
The pandemic has sparked a resurgence in homeowners looking to move to the suburbs and even into rural areas where in previous years there was more interest in living within the city and being close to everything. One of the major drivers to people wanting to purchase homes in these areas is the ability to be able to work from home.
This was also coupled with a lack of usable office space to work from home therefore many homeowners found themselves interested in larger properties where they could dedicate a room of the home to become an office.
An Increased Interest in Fitness Activities Done from Home
Staying healthy and active is a priority for many people across the country several homeowners sought out to have space in their home where they can continue a healthy lifestyle without any worry of access to fitness classes or equipment. There are currently three growing trends where fitness is concerned: the at home fitness equipment trend has risen 50%, personal trainers and nutritionists have seen an increase of 48% in interest, and online fitness courses, classes, and subscriptions are up by 17% currently.
Having plenty of room to maintain a healthy lifestyle and space to place a new exercise bike with a screen and the ability to subscribe to countless personal online trainings and classes, for example, has driven many to look for a home where they can do that.
Related: New Smart Home Technology is Advancing!
Outdoor Space
According to the publication Better Homes and Gardens the latest outdoor trends are outdoor kitchens which 60% of homeowners are hoping to add to their home, a garden that is edible and provides fruits and vegetables and herbs, and a secluded space to enjoy fresh air on your own terms. Homeowners that do not currently have outdoor space that allows for these dreamed about items have decided to go shopping for a home that would allow them to more easily enjoy an outdoor space as they spend more time at home.
If your current Dayton area home is not meeting your lifestyle needs while you are spending more time there, it could be a great time to take advantage of the still low mortgage rates to purchase a home that better fits your wants and needs.
For more information on homes for sale in Dayton Ohio and surrounding areas please contact us at any time. We are here to help you find that perfect home that fits just right for your lifestyle.
Start browsing all Dayton communities below or just call us for a specific list of homes that may work for you.