What We Should See in the Housing Market in 2020
Posted by Donald Payne on Monday, December 16, 2019 at 9:42 AM
By Donald Payne / December 16, 2019
Comment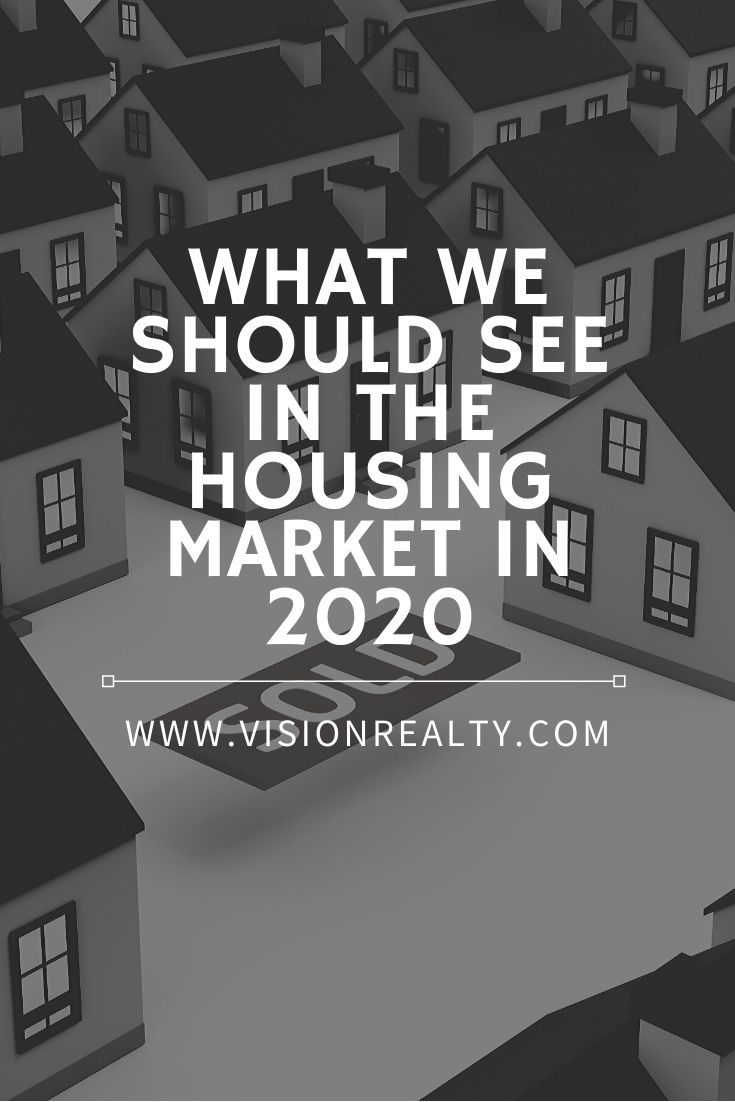 Low rates are what is driving the market right now. We are still at historically low-interest rates and it's a great time for buyers to either consider purchasing a new home or refinancing. But what should we expect from the next year? A new article in the real estate .us news.com recently reported from protectionists and economists what to expect from the 2020 housing market. Here's what buyers, sellers, and homeowners may likely see in the next year.
For homebuyers
Home interest rates have gone down over 2019 and now are below 4% for the first time since May for a 30 year, fixed-rate mortgage. These rates are expected to stay low throughout most of 2020. Even though homebuyers may be concerned about the future of their economy and mortgage payments, a recession is still far away and not expected till at least 2021 or later according to a lot of economists that predict the housing market and financial issues. Some homebuyers still remain a little skittish because the word recession does scare just about all of us. The more people talk about trade wars, the more homebuyers are wary of jumping into the market. But, according to this housing report, any type of economy issues shouldn't inhibit the housing market significantly. And, once homeowners and homebuyers see home prices going up, the fear of missing out or the fear of not getting a good deal may push them into buying. Home values will still increase even though the rates are low, which makes the perfect environment for home buyers and refinancing homeowners.
Related: How can you buy down your interest rate?
For home sellers
Even those the plan on selling their home can benefit from the number of buyers. Because rates are low, sellers get the best of both worlds. Not only do they get a plethora of home buyers on the market but rates are low so interest rates will continue to remain the same while the value goes up keeping it a somewhat seller's market in a lot of places around the country.
The baby boomer population seems to be aging in place rather than downsizing and this may put more pressure on homebuyers to find a property increasing values even more.
More: 10 Things that Could Kill a Real Estate Deal
For new construction
Because those baby boomers are aging in place and not selling their homes and downsizing new construction and development will need to increase. New construction has been underproducing since 2008 and even though it is increasing it may still not be there to meet housing demand, which means for sellers, more buyers will be looking at their homes rather than an onslaught of new construction.
What about renting?
According to the document, you can "expect trends in rental rates to remain fairly reactionary to the home buying market throughout the year as people examine their financial situation to decide when is the best time to buy." Renters who may hold back or are unable to currently buy a home can extend their rental agreements to save as much is possible. Rents throughout the year are expected to grow and according to Zillow, rents will grow faster from the start of the year through the spring but may slow to a 2% growth by the end of 2020.
So, it looks like 2020 is set to be a banner year for homebuyers and sellers. If you're looking to buy or sell in the Columbus real estate market don't hesitate to browse my website for more information or for listings currently available.