What to Do When a Real Estate Deal is Pending
Posted by Donald Payne on Friday, October 30, 2020 at 9:47 AM
By Donald Payne / October 30, 2020
Comment
When a real estate deal goes and depending it basically means that the home inspection has been satisfied and now all that's left is to finalize any financing and final documents for closing, title, and escrow. It is actually a lot of stuff that goes on between the inspection and the closing. This is where everyone gets down to business. Chances are the deal will not fall through at this point. However, it can happen. Financing may fail, or just random fluke issues may come up for the buyer or the seller preventing the sale. But more often than not, at this point, the deal is pending and moves on to closing. So what should everybody be doing and what are people doing to prepare for the closing?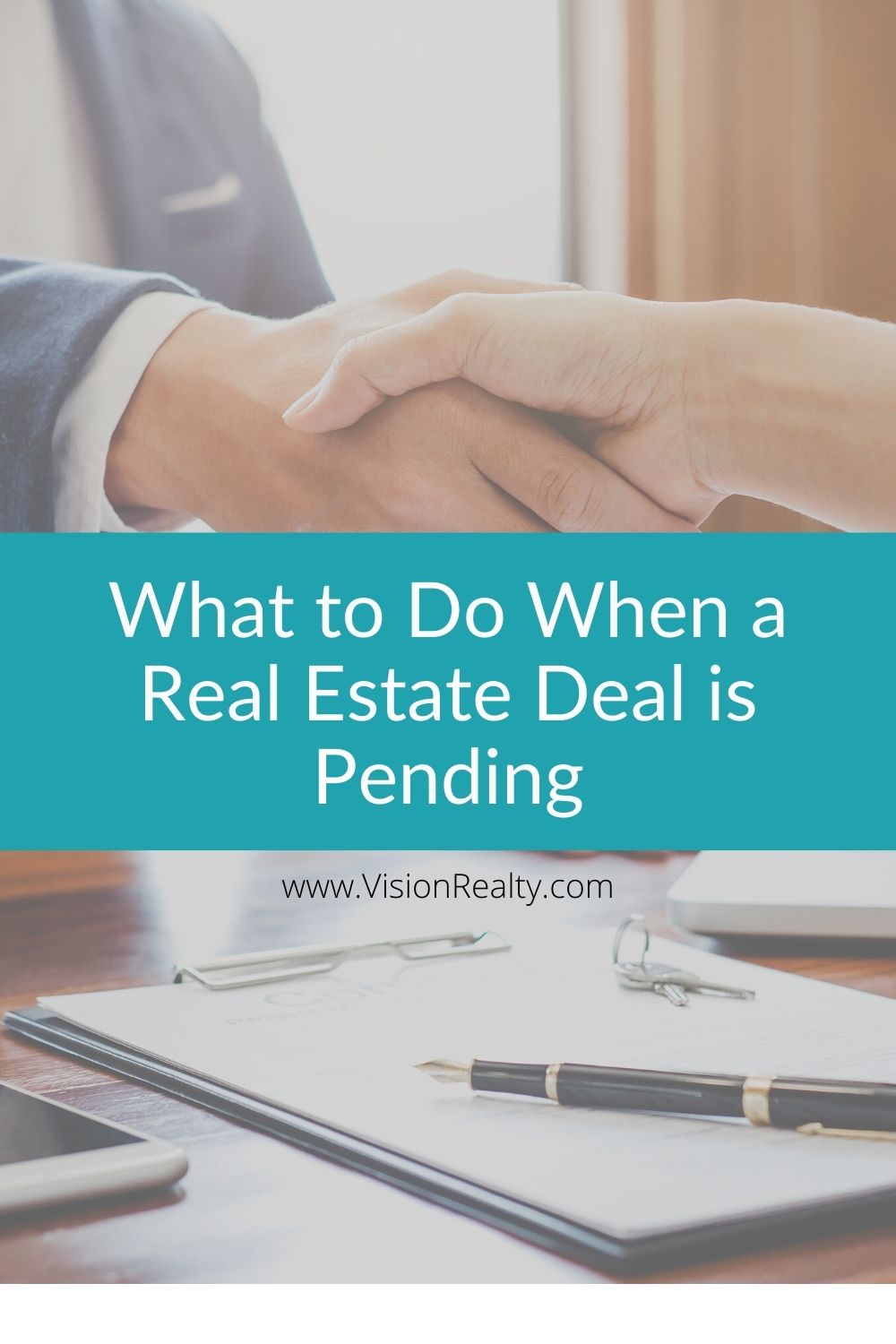 Buyer's role in a pending sale
Once an offer is accepted, the real work for the buyer begins. However, most buyers should already have their financing locked down and prepare for the inspection and final closing.
Pending can mean a lot of different things to different states. Pending may be that there's just an actual offer this been accepted on the property while in other terms, it could mean the inspection satisfied an hour moving on to closing. In either case, the buyer needs to make sure that the deal continues to move forward by completing any documents, responding to any requests from their finance or mortgage officer, responding to any requests or concerns from the seller or any agent involved, and continues to move the ball forward.
Due to the current pandemic, the closing may require a few extra days than it did before to sort out any remote notary authorization based on certain safety measures and requirements. Many title companies are offering curbside closings for the safety and well-being of everyone involved.
Buyer should be responsive to any requirements or inquiries from escrow, title, or your mortgage officer and start to pack and prepare to move.
The seller's role in a depending process
This is actually a time for the seller to relax a bit unless they have extensive home inspection repair requirements. The listing agent will typically handle any schedules of the inspection, appraisals, or other visits to the property but the seller may be required to be there to let them in.
The seller is required to go over the inspection report and negotiate terms, price, and any repairs until mutual agreement is accepted. If there are items that the seller needs to take care of, now is the time to do so before closing. The buyer will most likely have a final walk-through verifying any repairs or replacements have been made.
The final step is for the seller to pack up, move out, and leave the house in clean condition. If the buyer feels that the home is dirtier than when they first viewed the property, the seller is required to leave the home in not just livable conditions but in good working order. When the home is vacant, buyers can be pickier to point out nail holes, scuffs, and problems with the house itself. This might be frustrating to the homeowner/seller, but now is not the time to throw a fit. It's best to get things done and finalize the sale.
Related: Whether Buying or Selling, This One Thing Can Ruin the Deal
How to avoid a sale falling through
At this point, there are several ways a deal can actually fall through even though it is on its way to closing.
Financing
If the buyer does something that completely ruins their financing, it can jeopardize the deal being closed. Even if the buyer was qualified and had a preapproval letter, should they make some foolish last-minute financial moves, lose their job, quit, or rack up a ton of debt in the meantime, they could risk losing their financing altogether.
Home inspection
Again, pending may or may not be after the home inspection is satisfied but if any issues arise from the home inspection that the seller refuses to take care of or the buyer simply wants to walk away from the deal, the pending sale can be terminated immediately.
Appraisal
Lenders will require an appraisal of the property prior to mortgage approval. If the market value is significantly below the asking price, the loan may be denied. Sellers need to work with their agent to price a home correctly and if buyers are still willing to pay over the appraised value, they will need to come up with the money themselves. This can cause a standstill, so it's important to communicate and negotiate with a level head.
Title
If the title insurance discovers conflicting claims to the ownership of the property or there is a lien on the home, the seller will need to settle these issues prior to closing. The buyer's lender may actually decline the mortgage if the issues cannot be settled.
Random circumstances
With the unique Cove in 19 pandemic climate right now, random, unforeseen, and fluke circumstances can happen. But, buyers and sellers have also been known to completely terminate deals and walk away for their own particular reasons. If there is no legal reason, the seller might be entitled to the earnest money deposit. Lawyers may be involved if there's no legal recourse or due diligence requiring determination. While it's rare, you never know what could come up.
A pending sale is about 85% sure to go through. Of course, with so many different parties involved, you never know what might happen but as long as every party is doing their job, being prepared, planning ahead, and staying in good communication, chances are a pending sale will eventually lead to a closing.
For more information on pending sales and Columbus real estate or surrounding areas, browse available properties below or simply contact our office at any time. Would love to help you on your way to closing whether you're buying or selling in the Columbus real estate market.
Related:
Columbus Area Communities