What is the Quiet Luxury Trend and Bringing it to Your Columbus Home
Posted by Donald Payne on Wednesday, September 13, 2023 at 3:39:52 PM
By Donald Payne / September 13, 2023
Comment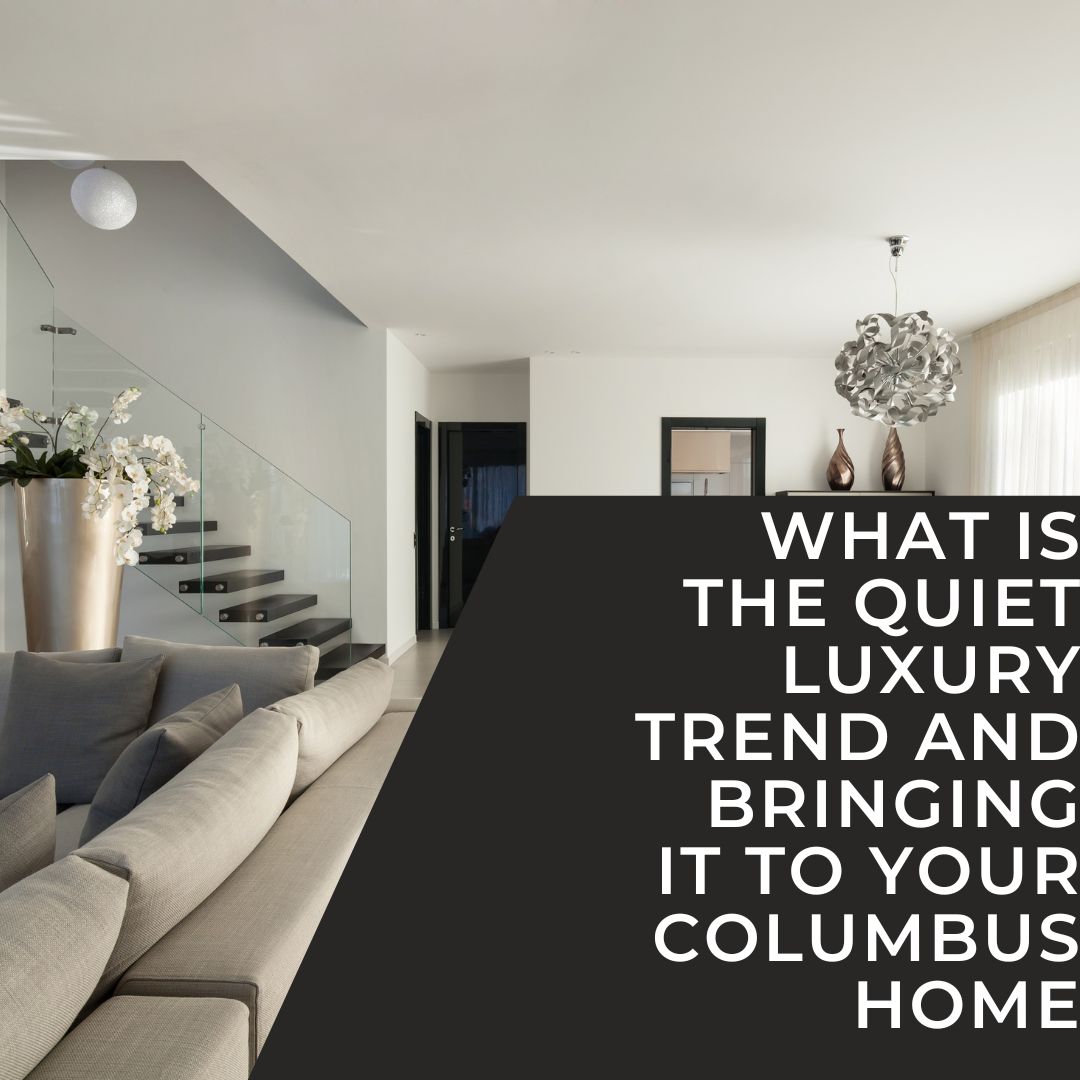 Just as with fashion/clothing home decor goes through many different trends of what is popular and desirable. Just in the last few years, we have seen varying different trends like having a jungle of house plants or cottage core taking a nod to building a home full of those cozy surroundings you might find at grandma's house. Currently, the latest home decoration trend actually takes its cues from where fashion has gone with a focus on a simple approach using high-quality items that will stand the test of time. This trend is called the quiet luxury trend.
Professionals working in the home interior design realm say that quiet luxury started to take off in the spring of 2023. They attribute much of the trend to the popularity of the HBO show Succession. The fashion choices of the main characters specifically the Royal family have gained popularity. Looking over popular Internet search engine activity there was a strong increase in searching out items in real life inspired by the characters of the show, especially the Shiv Roy character.
Bringing the quiet luxury trend to your Columbus home
If you are looking for ways to bring this newest of home Decour trends to your home in Columbus here are 10 tips for doing so
Take minimalism up a notch with subtle details
There are many simple high-quality fixtures that you can bring into your home to start the quiet luxury trend in your space. What truly makes it luxurious is not only the quality of the product but subtle details that can make your simple yet high-quality products tell an interesting style story. For example, laying high-quality tiles in a herringbone pattern instead of in straight lines.
Texture is a great subtle detail
Sometimes the texture of a material can land to making something feel timeless and luxurious. Items like a couple of velvet throw pillows on the sofa help to bring your comfy setting up a notch while still communicating that it is a welcoming and plush area to relax. A wool area rug gives a feeling of quality and luxury without overtaking a room.
Neutrals
So many colors have been popular in the last couple of years. Neutrals are really the essence of the word quiet. Taking that calm and minimalist approach with high quality is done easily with a neutral color palette. Neutrals work with each other and every other color in the wheel quite well and that is why they are called neutrals. They help to calm the eye and give a sense of completion and continuity that pretty much encompasses the whole quiet aspect of quiet luxury. Popular neutrals for the quiet luxury trend are warm tones such as beige and cappuccino that are complemented by pops of muted colors like sage green and blue.
Choose high-performance core pieces
The main fixtures in your room decor should be of the highest quality and something that you love and that you are pretty sure you'll love for many years to come. This is one of the main attributes of the quiet luxury trend. Not only is this better for the longevity and useful life of the items in your room it is also a very environmentally friendly approach to decorating as you will need to purchase less through the years. Instead of replacing items frequently, you have a high-quality luxurious feeling item that can work with any design changes and switchups you may make through the years.
Think of form and function together
Focus on the ability to use high-end luxury items that will last with everyday use. For example, you don't want to purchase bone china for your young family's everyday mealtime use. Serving dinner to your middle school son on an $800 plate that you would cringe at the thought of a chip or it being dropped every day is not a great method for using quality items in your home. Go ahead and purchase those fancy dishes but also make sure you have a set of high-quality dishes that can stand up to heavy and frequent use (and by persons that may not necessarily be focused on being careful). Another example: don't choose a silk or satin upholstery for your entertainment room sofa. It is incredibly difficult to get popcorn butter out of those fabrics after movie night. Choose high-quality fabrics in colors/ textures/ and subtle details you love that will also function well for daily life.
For more information on purchasing a home in Columbus that you can make your own with your favorite design aesthetic please contact me anytime. I'm here to help you find available Columbus real estate within your budget that meets your search criteria.