What is an Exclusive Agent Contract
Posted by Donald Payne on Tuesday, October 18, 2022 at 5:37:59 PM
By Donald Payne / October 18, 2022
Comment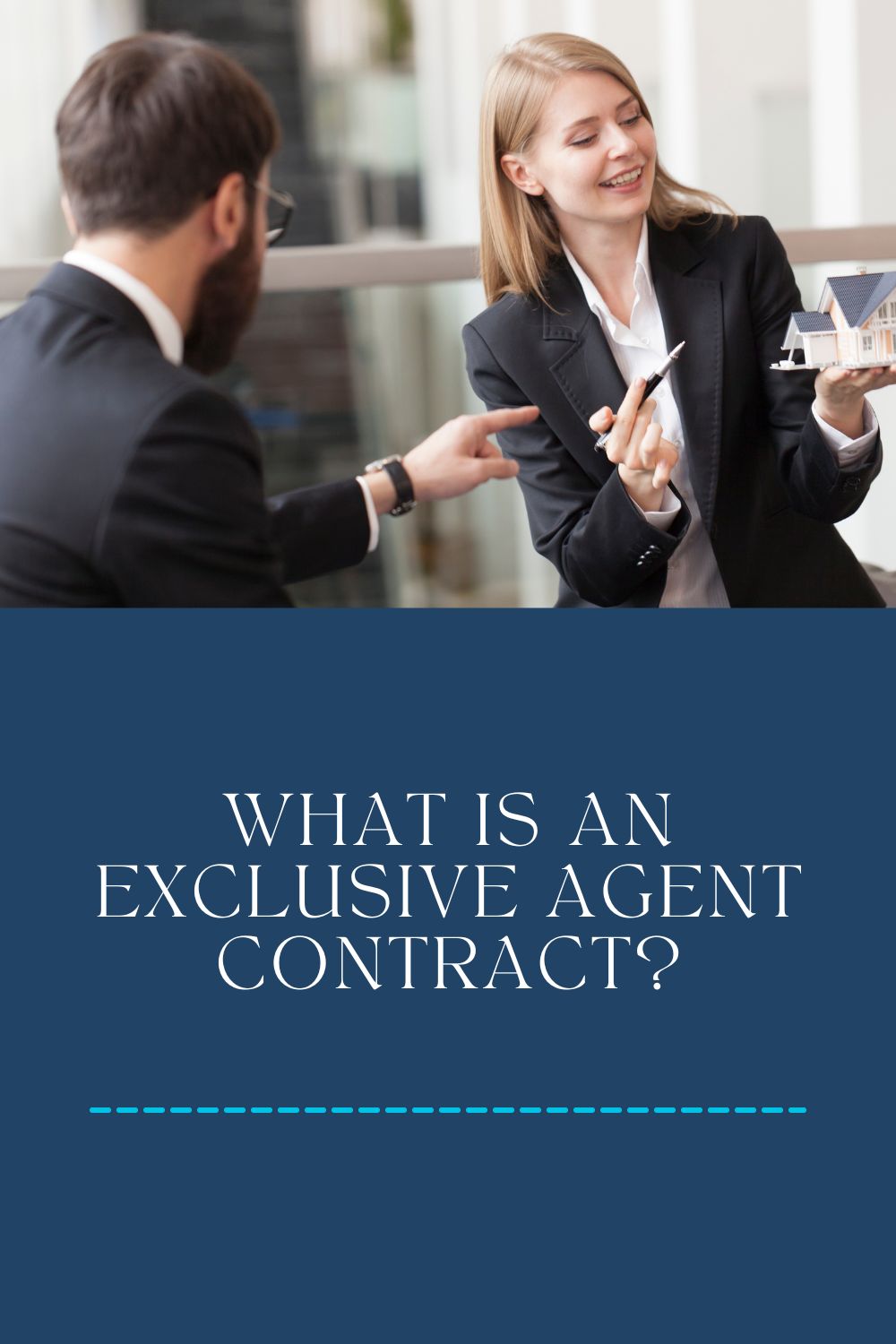 If you are not planning to sell your home as is there can be quite a lot to do to prepare your home to list on the market. Items such as cleaning the home from top to bottom, repairing small issues to make your home look like it's in its best shape, removing clutter and staging, and then getting photos and actually listing and all of the details that it brings with it.
If you were hoping to sell your home successfully at the highest possible price is it smart to sign a contract with a real estate agent?
What is an exclusive real estate agent contract?
As you interview real estate agents to get a better feel for how they work and their personality in hopes of listing your home for sale with their help you more than likely will be asked to sign a contract once you agree to hire them. This is most often known as the listing contract and is sometimes called an exclusive contract or exclusive listing. It can also sometimes be known as an exclusive right-to-sell agreement.
This contract lists out all of the terms agreed upon by the homeowner and the agent on what services will be provided in listing the home for sale and how the listing agent will receive payment. It also communicates that the property owner agrees to work only with the real estate agent hired and listed in the contract or anyone else in that agent's brokerage/office.
The benefits of an exclusive contract
It makes sense that a real estate agent or broker would expect an exclusive contract to be agreed upon with the property owner to ensure that they are paid for their services in the home sale transaction. But there are many ways that a property owner benefits from an exclusive contract arrangement as well.
The first and probably most beneficial is that this contract enacts fiduciary responsibilities that obligate the listing agent to act in the seller's best interest and protect their confidentiality. At this point, the listing agent owes a full fiduciary responsibility to the property owner and gives them ultimate privacy and protection through the process.
Additionally, a contract with a real estate agent gives you professional negotiation power that is set up only in your interests. Your listing agent will help to get you from listing to closing in the best way possible for you. They will help to protect you through all the legalities and help you to clearly decide what is the best step for you in a purchase contract agreement.
For more information on our services and selling a home in Columbus Ohio or surrounding areas please contact us anytime.