What is a Walkable Community? How Can You Find One in Columbus?
Posted by Donald Payne on Wednesday, December 7, 2022 at 7:07:59 PM
By Donald Payne / December 7, 2022
Comment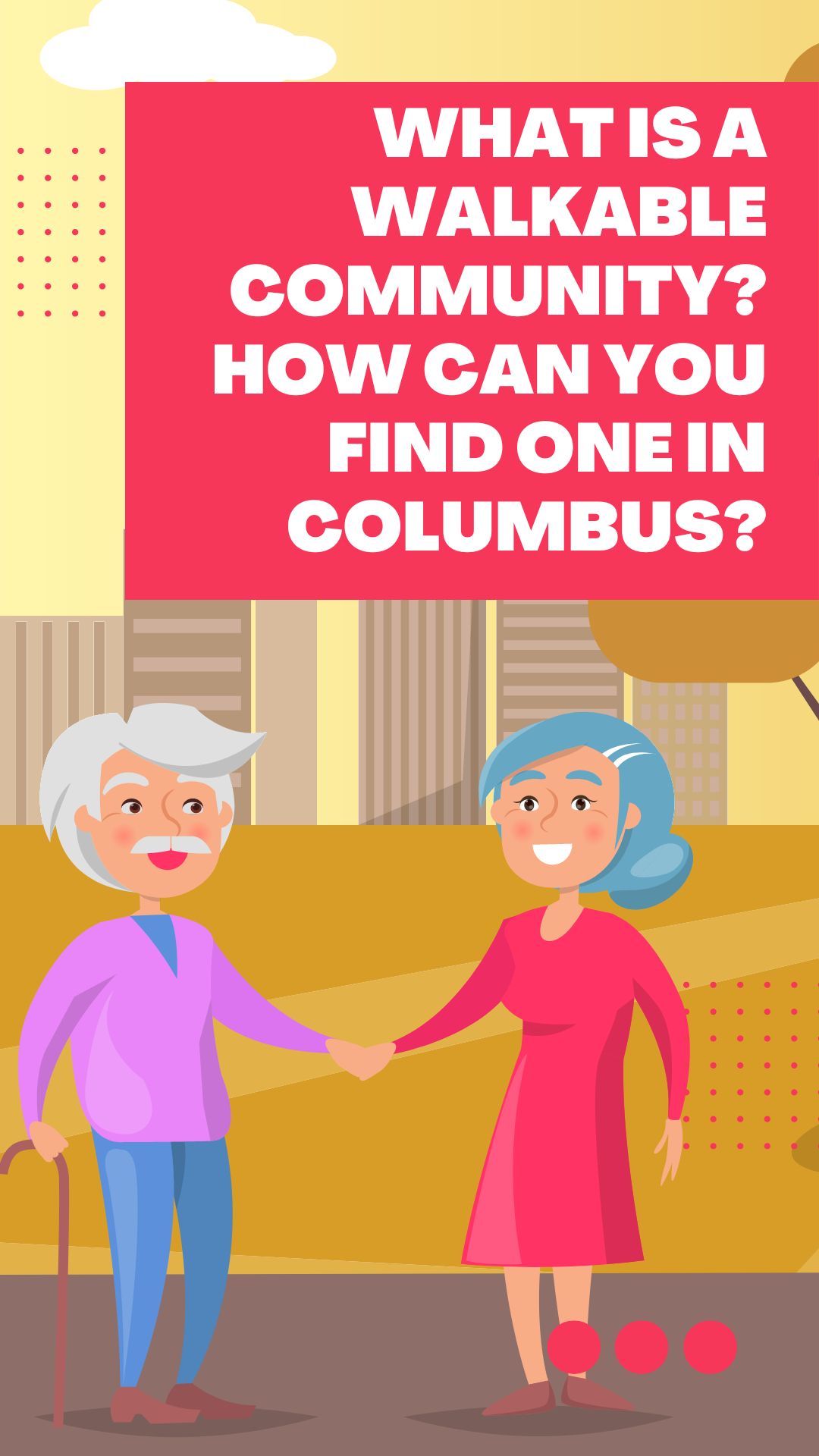 There are many different home attributes that Columbus homebuyers look at when considering where they want to live in Columbus and what type of home might fit them best.
Some of the most popular and important aspects of a home to buyers all over and here in Columbus include the cost, size, number of bedrooms, and of course the neighborhood or location. When it comes to considering neighborhoods more and more homebuyers are looking for homes in walkable neighborhoods.
What is a Walkable Neighborhood?
The term walkable simply refers to the ability to get to desired locations from your front door by walking. Walkable neighborhoods are most often defined by close proximity to desirable amenities like restaurants and stores, parks, and schools.
Some neighborhoods are considered walkable because they have an infrastructure providing a better environment for those wishing to walk to a destination. This can mean the presence of sidewalks and crosswalks that make it easier for someone to walk from their home to other points of interest.
Real estate experts have weighed in on what they look for in neighborhoods in order to call them walkable. The senior PR specialist at Niche.com Natalie Tsay shares that an extremely walkable neighborhood is labeled as such for its attributes allowing the residents of the neighborhood to easily get wherever they need to go by walking or by biking.
Do Walkable Communities Cost More in Columbus?
Walkable neighborhoods do tend to have a higher fair market value in the properties. But some walkable neighborhoods are more affordable than others. This affordability has to do with the location and the number of amenities within walking distance. So Columbus walkable neighborhoods near downtown will come with a higher price tag than a Columbus suburb that is considered walkable.
Why Are Walkable Communities So Desirable?
There has been an increase in interest in walkable neighborhoods all across the country. Some buyers are so interested in the walkability of a potential neighborhood that they have a list of walk scores for neighborhoods they are interested in purchasing homes when they meet with a potential real estate agent. Some real estate experts speculate this new increase and interest in walkable neighborhoods is due to the drastic increase in gas prices. Others believe it may be due to an increase in the number of homeowners that work from home and would like the ability to walk to a cafe in the middle of the day.
How to Find Walkable Columbus Ohio Neighborhoods
The best way to find a walkable neighborhood in Columbus and the surrounding suburbs and areas is to work with an experienced local real estate agent. There are more and more neighborhoods popping up with higher walk scores. Meaning that there are more homes within a reasonable walking distance of modern amenities, parks, and schools.
Here at Vision Realty, we make it our mission to be extremely knowledgeable in all of the locations where we work. We can help you to find walkable Columbus neighborhoods that suit your lifestyle preferences. Whether you want something close to the most popular areas of downtown Columbus or are looking for that perfect suburban location allowing you to walk to the best park and the most popular cafe or coffee shop.
For more information on purchasing real estate in Columbus and surrounding areas please contact us any time.