What is a Rent-to Own Home?
Posted by Donald Payne on Saturday, November 20, 2021 at 7:26 AM
By Donald Payne / November 20, 2021
Comment
A rent-to-own home agreement can be an enticing option for anyone that hopes to someday be a homeowner but does not currently have the ability to qualify for a home loan. A rent-to-own home is actually exactly what the name sounds like. It includes starting out with renting the house for a specified amount of time and then some of the monthly rental payments will go toward the eventual down payment and purchase of the home. When the rental or lease agreement comes to an end you will have the option to go ahead with the purchase of the property. This is a strategy that several try with the hopes of being able to accrue a better credit history to be able to secure a mortgage loan in the near future.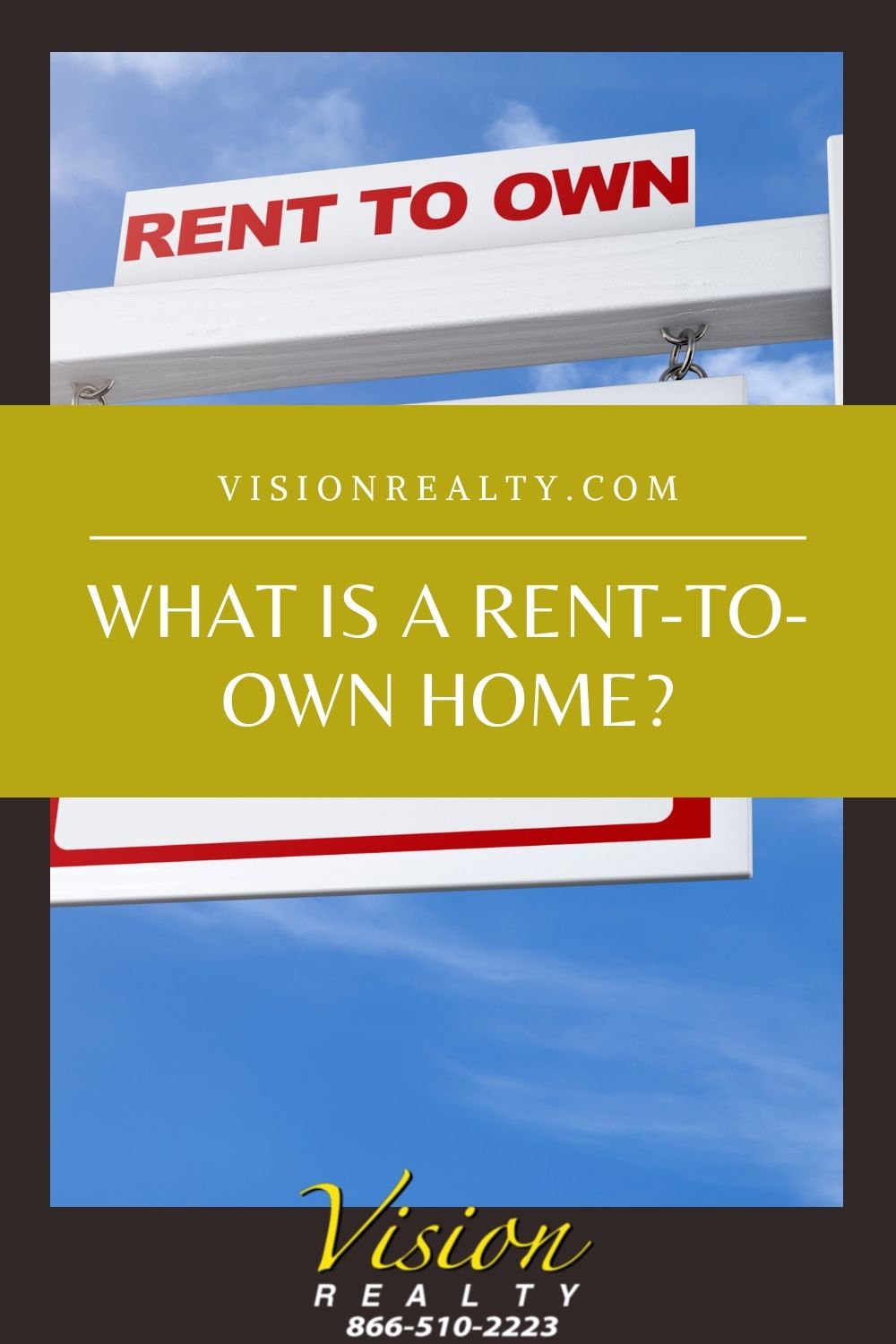 Here are some things to consider before jumping into a rent-to-own agreement on a home.
How exactly does the rent-to-own agreement work?
In a rent-to-own contract, the homeowner will enter into an agreement with the company that owns the property for a period of about three years with options to extend the rental agreement for an additional period of time. After the first initial rental agreement time period is up, you would switch to making your rental payments to a mortgage lender instead of to the landlord.
Rent to own contracts usually includes a fair amount of numbers such as the rental payment, the length of the lease or rental agreement, the time frame you have in which to purchase the home, and how much you will pay for the home after the last rental payment has been made. Also includes terms of when the last mortgage payment will be made as well as any potential rent credits or option fees.
An option fee is often between 1 and 5% of the purchase price of the home and is a required payment for moving into the property. This is sometimes also called option money or option consideration. In almost every scenario this money is nonrefundable much like earnest money when a buyer backs out of a deal for a reason outside of the contract agreement.
Rent credit is extra money paid toward the home over the amount of the monthly rental agreement payment. This extra money goes toward the eventual down payment to purchase the home. Both option fees and rental credits are most often put into an escrow account to go toward the down payment of a home. Make sure that you are checking your contract terms to see where this money will be held.
Lease option versus lease purchase
You may hear both of these terms while you discuss the possibilities of getting into a rent-to-own property. They may sound the same but they are two very different items. A lease option or lease purchase can sometimes be interchanged, but make sure that you are aware of the meanings of both. A lease option commits the seller to sell the property to a renter for a specified price at an agreed-upon time. This does not obligate the renter to actually purchase the home but does hold the property owner to selling the property in the mentioned timeframe.
A lease purchase means that the renter is expected to actually purchase the home at a certain agreed-upon sale price. If you do not purchase the home, you will most likely be held to a very substantial penalty for not holding to your end of the contract.
How to find rent to own properties
Rent-to-own properties are not the most common, but there are a few strategies you can use to help you find one. The best strategy is to talk to a local experienced real estate agent that is well-versed in the local real estate area in which they serve. They may not have actual rent-to-own properties ready to go, but they might think of a client who has struggled to sell a home that could be interested in a rent-to-own model.
In addition to this, there are also some actual rent-to-own home websites out there that you can find by using any standard web search engine. Even if you use these sites to find one of these properties, it is always in your best interest to have a real estate agent on your side.
If rent-to-own sounds like the best option for you right now, contact our office at any time. We'd love to help you find the perfect Columbus home or Dayton real estate today.
Contact Us for a List of Rent-to-Own Options