What is a Bully Offer?
Posted by Donald Payne on Sunday, June 21, 2020 at 8:43 PM
By Donald Payne / June 21, 2020
Comment
A bully offer, also known as a preemptive offer, is an offer from a buyer to a seller to purchase a property that is submitted before the date the sellers have indicated they will review all offers. They are not illegal and that might not sound like a big deal, but in a hot market where there are more buyers then properties, sellers can make a decision window list their home and hold off on any offers until a certain date to review them all. It's a good selling strategy for homeowners who have price their home correctly or even undervalued their home as it allows a lot of buyers the possibility to see the home first and increases the chance the sellers may get a bidding war started driving up the selling price.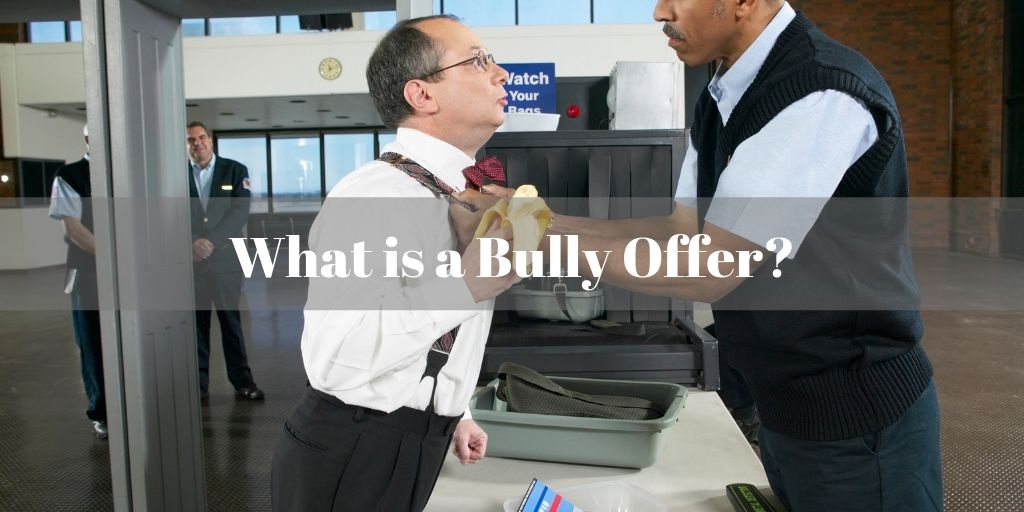 Bully offers to into be a high pressured tactic from buyers and their agents getting sellers to look at an offer before anyone else can get their offer in but holding off on reviewing offers until a certain date gives the agent a chance to market the home and get as much exposure to the property as possible. If a buyers agent submits an offer ahead of time and says it's only good for that day, it's kind of like they are bullying you into reviewing an offer before you said you would. Of course, the seller can choose to accept it, start negotiation, or just stick to the original plan and wait to review any and all offers on the designated date.
So should the seller acceptably offer?
Bully offers tend to be pretty good. Buyers know that in order to get you to accept their offer they need to make it pretty sweet and worth your while with not a lot of conditions or contingencies. As a seller, it's important to know the market value of your property. If your listing agent says that they have priced your home just under market value, it may be more beneficial to wait and review all offers when you said you would potentially getting a better offer possibly with an escalation clause or higher than list price.
Read More: How we market your listing
So when should you entertain a bully offer?
If the offer price is ridiculously high, it's a tight offer with very little contingencies, if showings are slower than expected and if the terms are favorable, it could be a good idea to entertain a bully offer but it's only appropriate after the listing agent has notified any other buyers who might be interested. It's not a good idea to negotiate when the offer is not over asking price and you've had a lot of showings and feedback.
So for buyers, is it a good idea to make a bully offer?
More: Pros and Cons to listing in spring
It's perfectly legitimate as long as the offer is solid, over asking price and make sense for the seller. If it doesn't, they're probably not going to entertain any offers and tell the appointed time.