What is a Bridge Loan?
Posted by Donald Payne on Wednesday, June 19, 2019 at 1:15 PM
By Donald Payne / June 19, 2019
Comment
Using a Bridge Loan Between Buying One Property and Selling Another
A bridge loan is used when a homeowner chooses to buy one property before selling another. This type of loan bridges the gap between the two properties. This is also called "gap financing" or "interim financing".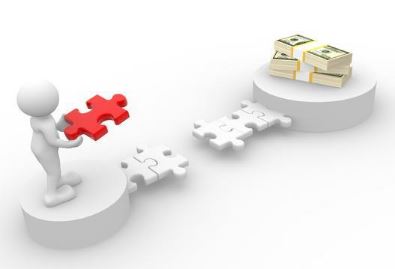 This temporary loan is designed to help homeowners purchase a new home in the event that the buyers home has not yet sold and the loan is secured to the buyers existing home. The funds from the bridge loan can be used as a down payment on the next home.
Lenders have specific guidelines and debt to income ratios so that the homeowners can make the altered mortgage payment. If the buyer is qualified to purchase the next home by adding together the existing loan payment than the lender may qualify the buyer on two payments.
Bridge loans however can be rare and may be difficult to qualify for. Most homeowners must have excellent credit, a low debt to income ratio and significant home equity. Typically, homeowners can only finance up to 80% of the combined value of both homes. Once in the home sells homeowners can pay off the bridge loan and apply for a new mortgage, but this also means that homeowners could be paying twice the closing costs.
There are time frames associated with bridge loans. They usually come with due and payable dates set by the lender. This can be between four and six months. If your home has not sold during that time you'll need to ask for an extension in the loan is usually paid off when the older home is finally sold.
Advantages
In the first type of loan you don't usually make any monthly payments, instead you'll make payments on your new home and when the old oneself you'll pay off the loan's principal balance and any accrued interest from the sale. This is a great option for those that have found their dream home before they sold their existing home.
Disadvantages
There are disadvantages to getting alone in that they usually run about two percentage points higher than most interest rate charges. Fees can also be higher by the lender and many charge in excess of 1% of the outstanding loan balance as a fee.
Each lender sets the rules for how the bridge loan is given and then repaid. You'll want to see how long similar homes have sold in your area so that you have an idea about how long it will take for your home to sell.
If you're interested in learning more about bridge loans for Columbus real estate or any type of home equity loan or mortgage please give us a call today. We have reputable lenders in the area that would love to help you get started.