What if My Realtor Wants to Price My Home Too Low?
Posted by Donald Payne on Sunday, June 21, 2020 at 8:31 PM
By Donald Payne / June 21, 2020
Comment
I recently overheard a conversation between friends where one was selling their house stating that they thought their real estate agent price the home too low. The other friend piped up and said, "oh, your house is worth much more than that. I wonder why they would price it so low? Do they just want to sell it fast?" This got the seller a little bit concerned thinking they are leaving money on the table or that they're not getting as much is they hope to from the house.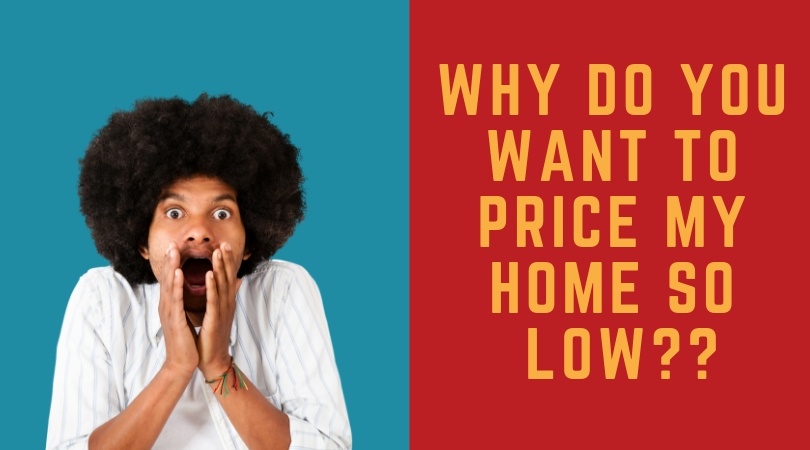 Although I didn't interfere, it got me thinking about how real estate agents price properties and the strategies behind it. Ultimately the homeowner has the final say as to the asking price of their property, but experienced agents usually do a lot of hard work and research before coming up with a number.
It's important that homeowners know that the real estate market changes on a dime. What worked two months ago may not work now. For instance, a modern, midsized house sold in one neighborhood for $400,000, $30,000 over the list price of $370,000. There were multiple offers within the first couple of days. However, just six months later, a similar property went on the market at $390,000 and sat there for several weeks, ultimately getting an offer for $385,000. So what changed and what's the difference?
Just because you see what happened six months ago doesn't mean that it's the same market now. Real estate agents do this day in and day out, especially full-time, experienced agents so they know what's working and when. There are a lot of factors to pricing a home, not just the market. Perhaps the house needed more work than the owner was willing to realize, maybe the market just is not as hot as it once was or the season has changed and there are just not that many buyers out there.
The bottom line is, trust your real estate agent, especially if they have years or decades of experience. Now, an agent that just got into the real estate business over the last year may not have a good sense of the market and how to properly price the home, however, if an agent has been in the business at least five years, they can see a good snapshot of what sells and what doesn't in certain price ranges. If the agent doesn't feel that buyers will jump at the price, it really doesn't matter the value. Value is only as good as what someone will pay, and if nobody's paying, it doesn't matter what the price is.
So, if you are concerned that your agent has underpriced your home, simply ask them their reasoning. It's okay to negotiate and talk about why a certain home might be priced higher than another. Communication is key and clearing up any misunderstandings on price or negotiations puts everybody back on the same page. Your agent probably knows what they're doing, but it's important to ask and clarify for your own peace of mind.