What Home Inspectors Look for During Standard Home Inspections
Posted by Donald Payne on Friday, April 7, 2023 at 7:00 PM
By Donald Payne / April 7, 2023
Comment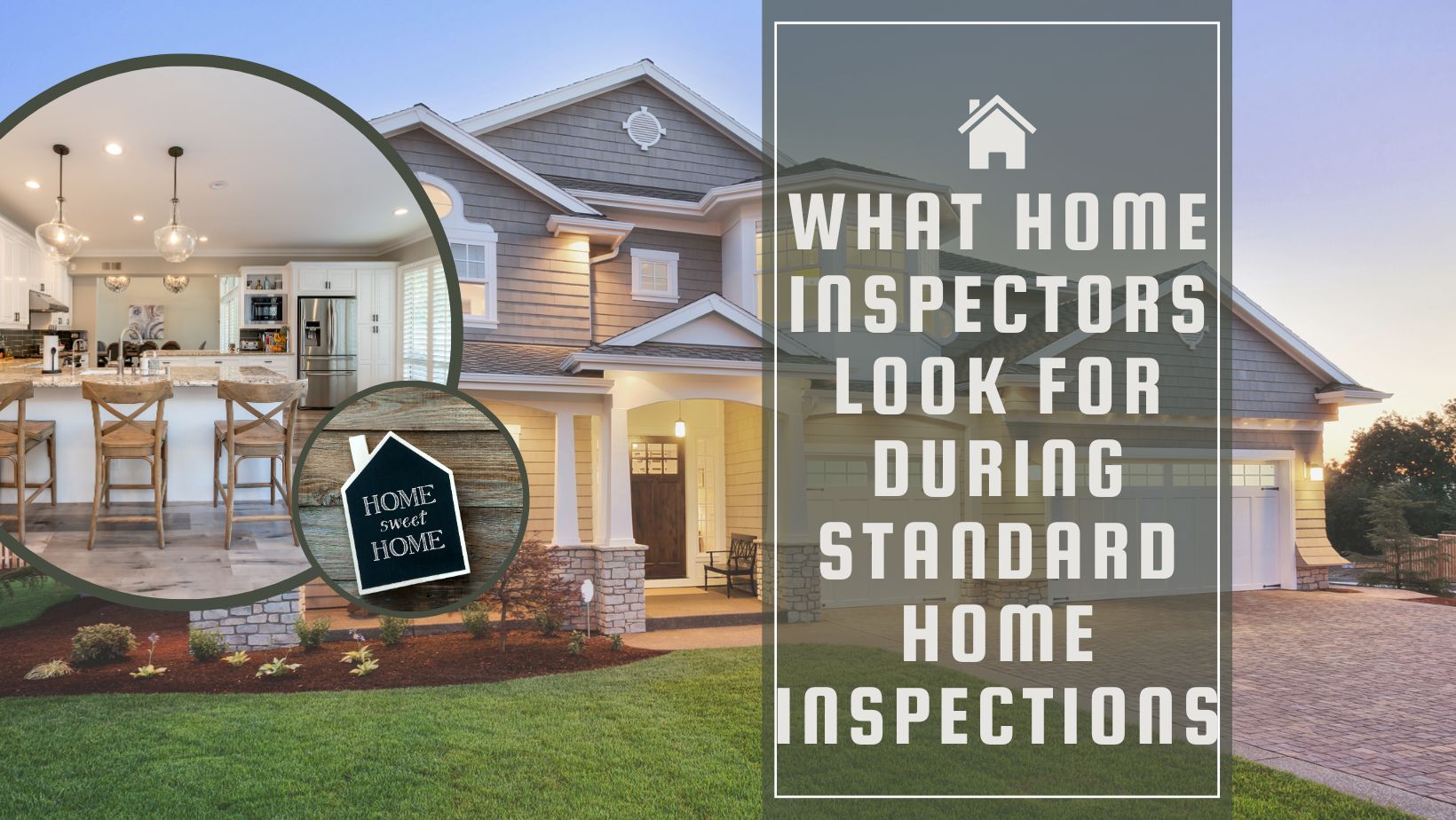 As you are shopping for a home in Columbus there will be a pretty standard procedure of steps you all go through in your purchase process. One of these steps is due diligence. And during this time there are several smaller steps a potential buyer must make to learn all of the details about the home they hope to purchase. One of these steps is the standard home inspection.
The purpose of the home inspection is to have a trained and licensed professional inspector come in to look over your potential new Columbus home to see if there may be any areas of safety concern that could make the home uninhabitable. They will also look over anything else they feel a potential buyer may need to be aware of before taking possession of the home.
Home inspectors are licensed and trained to be unbiased
When you hire a home inspector to look over the home you have put an offer on and hope to purchase you want to make sure you are hiring someone that is licensed and reputable. Licensed inspectors are trained to be unbiased in their findings of the condition of the property. This means that they do not lean in favor of one party or the other but simply are looking at the property to give professional insight into its condition.
Every home is going to have some sort of imperfection even a brand-new construction home. An inspector is not going through the home with a mindset of having to find flaws they are merely looking to make sure that the potential buyer learns everything possible about the home. A home inspector is definitely there to benefit a buyer and help them see the condition of the home but they are not there to fault find.
Inspectors will look over the big safety issues as well as smaller details
The main focus of a home inspection is to make sure that the home is safe to inhabit for the next purchaser. But a home inspector also looks at smaller things that may need some attention or a bit of maintenance to help a homeowner discover how they can keep their property in top shape once they take ownership of it.
They will look over major systems in the home to ensure that they are working properly. This can include the foundation, the plumbing, electrical, roofing, and other structural big-ticket items. They will look to see if any maintenance and repairs have been made and to ensure that they have been done properly.
They will also look at smaller things that may need a little bit of attention that could end up being larger problems later on. They will also look over the cosmetic condition of the home. Meaning things that might be unsightly or need to be fixed but do not impact the overall safety or livability of the building.
Just because something is noted on the report does not mean it is a make-or-break issue
An inspector fills out a detailed report on every item they find that needs attention in the home. Some of the items of course will be a bigger concern. But not every item found in a home is going to impact the ability to live on the property. There have also been many advances in technology and the durability of materials. Items that may have seemed like large issues a few years ago are fairly easy to resolve now. It is a good idea to talk over with your inspector the items he feels should be addressed in your purchase negotiations with the home seller and those that should not be deal breakers but have been noted on the report.
An inspector cannot tell you that you should or should not buy a property. But they can help advise you on how something needs to be fixed and give their most accurate estimate of what it might take to fix it. They can also advise much it might cost so that you can make your best-informed decision on how you want to proceed with your home purchase.
For more information on buying or selling homes in Columbus please contact us anytime.