What Causes Moving Stress for Columbus Buyers?
Posted by Donald Payne on Wednesday, August 16, 2023 at 8:22:37 PM
By Donald Payne / August 16, 2023
Comment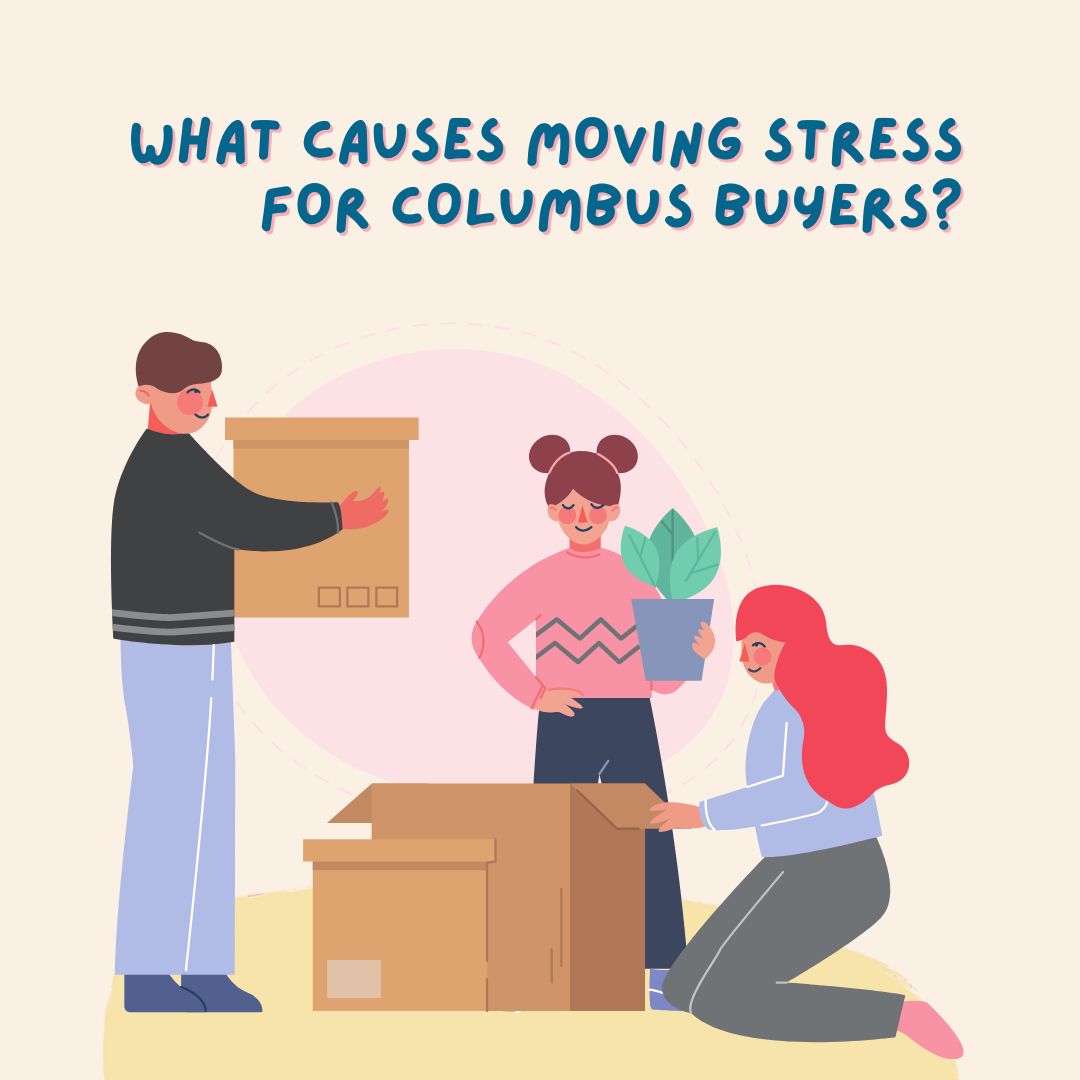 When you think about it moving to a new Columbus home can seem pretty straightforward and simple. After all, it is the act of putting your things in boxes and then moving those boxes to the new home and taking it back out again. But even tasks that are simply explained can be anything but. Packing up your Columbus home to move to a new one takes more organization and time than it seems it should and can become overwhelming or stressful.
It is not uncommon for Columbus homebuyers to feel stress and anxiety trying to move to a new home. In some areas, the stress can be so overwhelming that it can leave a person exhausted and overwhelmed. It is not uncommon for Columbus homebuyers to feel stress and anxiety trying to move to a new home. In some areas, the stress can be so overwhelming that it can leave a person distracted or even sleep deprived. Here are some reasons why moving is stressful and ways to help you fight off moving stress.
Why moving Becomes stressful
Almost 100% of people moving say they have come up against overwhelming stress at some point in their move. We can quickly feel overwhelmed or full of anxiety when things feel like they are out of control and we want to get them back in control but are struggling to do so.
A study published by Urban Science in October 2022 found that the average stress of moving is higher than ever before for current homebuyers. The study was published in an article entitled Measuring the Stress of Moving Homes. The study looked at the stress levels of people between the ages of 19 and 54 living in Auckland New Zealand between the years of 2013 and 2018.
Findings from the study concluded that people who moved more than once in a five-year period had higher stress levels than people who only moved one time during that period. They also found that levels of stress seem to be higher among people that have faced housing insecurity.
Ways to help stress when planning your Columbus move
It is unlikely to completely eliminate all stress from your Columbus move but there are some ways that you can help the process to run more smoothly and help calm a lot of the stress that you would experience. Here are some great ways to help cope with and eliminate some moving stress.
Planning
The minute you know you will be moving it is good to get the planning process rolling. Begin by gathering up the supplies you will need such as tape, packing paper, bubble wrap, packing peanuts, boxes, etc. Also, reserve a rental truck or make a loose appointment with a professional moving company. Then start listing out all of the tasks you will need to accomplish outside of moving your stuff like forwarding your mail to your new address, cutting off utilities, and letting people know.
Expect times of stress to come
Knowing that there are going to be overly busy and frazzled moments will help you to prepare and cope with it better. Even if you feel fine right now just know that it is normal for there to be times that feel overwhelming this will help me to realize that it is OK to feel like this and will help you to get through it now quickly.
Take any help that is offered
There is a saying about true friends being those that are the ones that are willing to help you move. It is funny how when it comes time to move all of our friends seem to be busy with something else. This is because everyone knows moving is stressful and can be physically difficult. If you have someone offering to help you without being asked make sure to utilize that help. Don't think you are being burdensome when someone offers but do make sure to give them plenty of thanks by having refreshments and food on hand and a thank you card after you are moved in.
Don't be afraid to make the decisions
On moving day there will be many different moving parts and several people are moving things around. Sometimes there will be a decision that needs to be made quickly and many cooks could easily spoil the broth. Don't be afraid to assert yourself and be the one making the final decisions to help keep everything organized and moving along. It may feel like you're being bossy at the moment but is something that is needed to keep the process running smoothly instead of in 10 different directions.
Utilizing these helpful tips can help to relieve some of the craziness that comes with moving that we all feel. If you are searching to purchase a new home in Columbus please contact me. I am highly knowledgeable in Columbus real estate and I'm here to help relieve some of the stresses of purchasing a new Columbus home.