What Are Home Inspectors Looking at in a Columbus Home Sale Transaction?
Posted by Donald Payne on Saturday, July 8, 2023 at 1:58 PM
By Donald Payne / July 8, 2023
Comment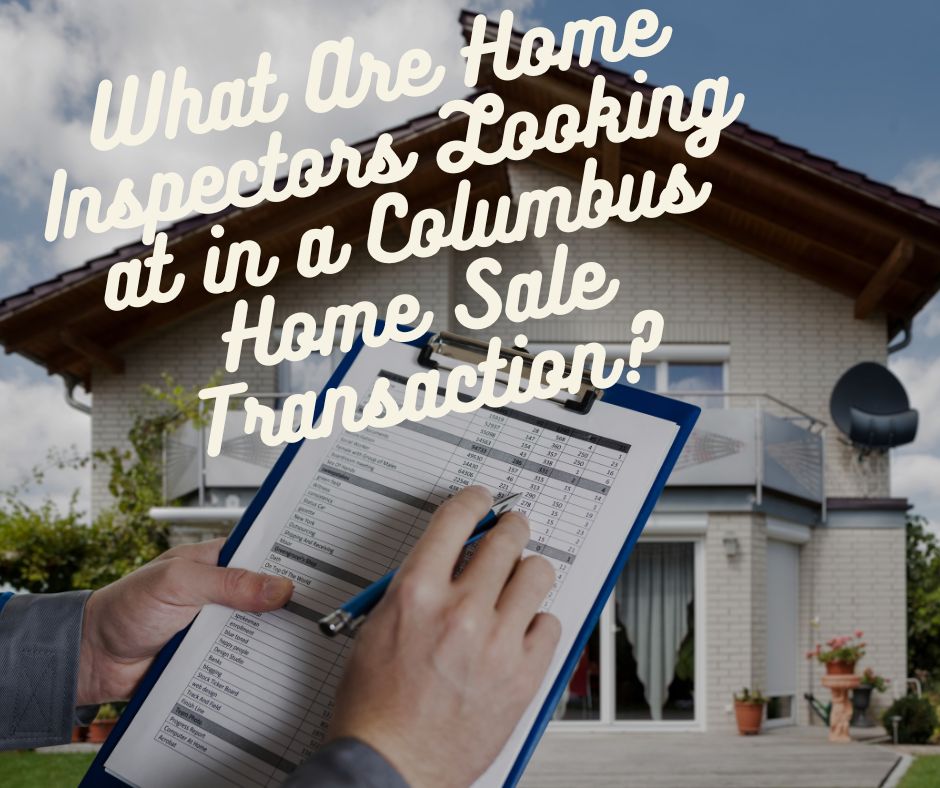 During a standard Columbus home sale transaction it is not uncommon for a home inspection to be conducted. Most often this is at the request of a home buyer to ensure that the home they are buying is in good condition. Sometimes a savvy Columbus homeowner will have their home inspected before listing it to better prepare for a quick and successful sale.
The job of a home inspector is to give a neutral and unbiased look into the overall condition of the home. They look a property over from top to bottom as a third-party opinion to note things that are of interest to the party that hired them. They also have a required form they are legally expected to go through to help them make their report.
Here are Some of the Most Common Areas Inspectors Look Into in a Home
(According to the International Association of Certified Home Inspectors)
Roof
An inspector will look over the roof's general condition and the condition of the structural integrity. They will not the type of roofing as well as look at the condition of the eaves, gutters, and downspouts. If there are skylights they will look into the condition of those. They will also check vents, flashing, and will look over any chimneys.
Exterior
As for the outside of the home. An inspector will look over the type of siding on the home, the flashing, and the trim. They will check any exterior added structures like decks and porches. They will take a look at the safety of railings and guardrails as well. They will check out windows from the outside and look at landscaping to identify if drainage is good and moving away from the home. They will also look at garage doors.
Foundation and Utilities
These are important systems in the home for their functionality and safety. They will check the condition of the foundation, basement, crawlspace, and general structure. They will check how the HVAC system works and look at the plumbing. They will look into the wastewater system, drainage sump pumps if there are any, the location of the water main valve, the electrical meters, and the base, check the number of light switches and fixtures, check smoke and carbon monoxide detectors, and look over the fireplace.
Attic
In the attic, an inspector will look at the insulation type and the depth of insulation. They will check out all ventilation systems running through the attic as well.
Interior
This is not a category representing everything inside the home. It is the basic inside structure. For this category, the inspector looks over the number of doors and windows and ensures that bedrooms have safe exits for emergencies, especially fire. They will look over all the floor walls and ceilings and will check out the structural integrity of the stairs as well as the railings and handrails.
Optional Items
Inspectors are not required to (unless otherwise stated by local law) but may do so anyway. These items include the garbage disposal, appliances like the dishwasher, and range. They might check over the irrigation system in landscaping if a home includes one. They may check out personal swimming pools or hot tubs but often this is an extra inspection that a homeowner should pay an expert in that field to check out.
Repairs Made
An inspector can also look over and find repairs that have been made in a home that is not up to code. It is not uncommon for a homeowner to take on a do-it-yourself project to update something in a home or think that a repair is small and can be handled without paying for professional help. What often happens though is that the repair or upgrade is not within the current building code standards for the area. This is a dead giveaway that the work is not permitted as well.
These are important issues because the work is not up to safety standards and could cause anyone who purchases the home headache in the future when they go to sell if the work remains unpermitted. It can also cause headaches for a homeowner doing future work as it can cost more to get the previous work up to code and safe while trying to work on something else.
An inspection can reveal many important things about a home in a Columbus home sale transaction and as such is always a smart choice when buying or selling a home in Columbus.
For more information on purchasing or selling a home in Columbus contact me right away. I am happy to help you with all of your Columbus real estate needs.