Want to Know What THAT Home Sold For?
Posted by Donald Payne on Monday, June 24, 2019 at 7:37 AM
By Donald Payne / June 24, 2019
Comment
What Did That Home Sell For?
Quickly Find Out What that Home Down the Street Sold For, By Email, for Free.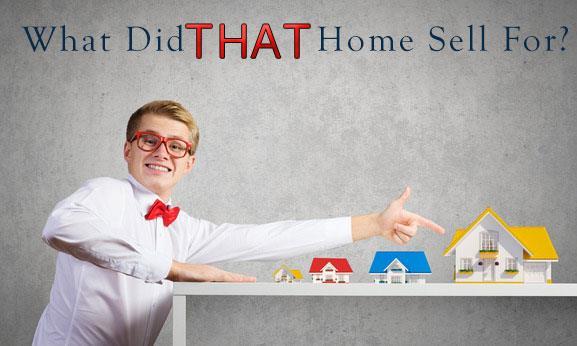 If you are considering selling your Columbus, Ohio home, you are probably wondering what other homes in the area are selling for. There might be one home in particular that you'd like to know the sale price on, or you might be interested in all the homes that have sold recently in your Columbus neighborhood. what did that home sell for in Columbus
I can help! I can tell you exactly what any home sold for in your area. I will furnish you with a list of homes that have recently sold on your street or in your neighborhood. I can also tell you about Columbus homes similar to yours that are currently for sale.
So your neighbor's house down the street sold and you're wondering for how much? There's a great way to find out. Do you know the address? Maybe just the street? Not even that? It's ok, just give me as much information as possible as we can run with it.
Knowing is half the battle and if you understand the current market you may be able to make a better-informed decision on the selling of your own home. If you feel that the prices put you in a good selling position we can talk further but if you feel you may be underwater or upside down in your mortgage then it may be best to wait.
But what if you can't wait?
If you need to sell regardless of the current prices, we can help there too. Distressed borrowers, short sale options and mortgage mediation are all ways we can help get you out of the house you are in and into something more affordable. Maybe it's just a good time to wait and save up until you feel you are more comfortable to own a home. Maybe you just need to sell fast and get rid of the burden of a house payment each month. Whatever the case we can offer you the best service with a wide range of options for numerous situations. Why wait?
Again, if you would like to know what "that" home is worth feel free to let us know! This service is entirely free, without obligation. This is a great way to make an informed decision on whether or not now is a good time to list your home. I can also offer free listing presentation if you're on the fence about selling at this time. Using the dedication and skilled expertise of a Columbus Realtor ® can save you time, energy and lots of money. Call me at 866-510-2223 or contact me through the website with the information you know and let's get started. Why wait!?