Understanding why Housing inventory Matters in Both Buying and Selling a Home
Posted by Donald Payne on Tuesday, September 13, 2022 at 11:09 AM
By Donald Payne / September 13, 2022
Comment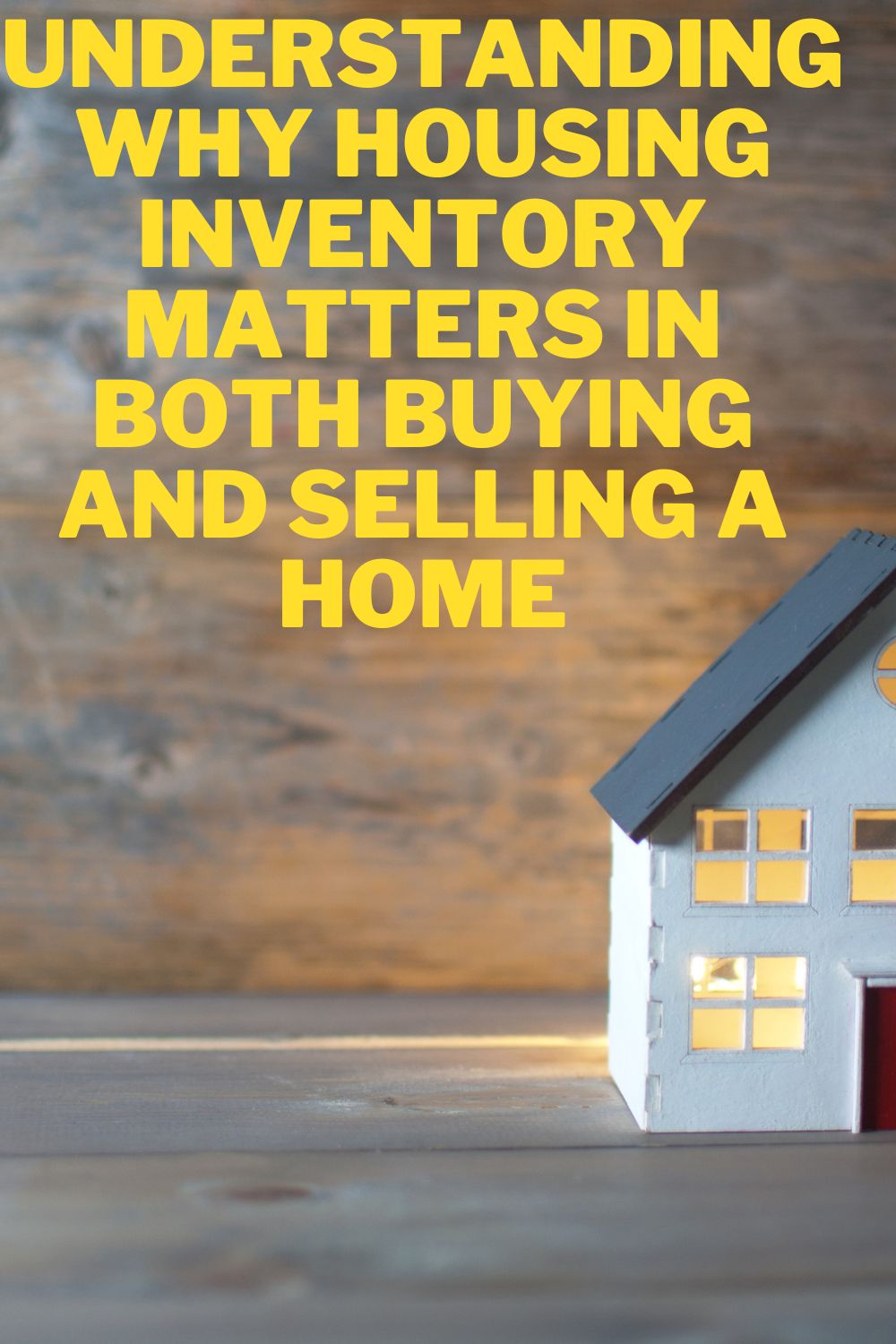 Anyone who has paid attention to the real estate market conditions over the last few years is pretty familiar with the fact that there has been a limited amount of homes for sale. In August 2022 the number of homes for sale increased by 26% as compared to August 2021. It was reported that housing inventory hit record lows in 2021 and even into early 2022 but the listings have been increasing according to year-over-year numbers since May.
Current headlines and information shared by real estate professionals are saying that the market is looking more promising as home inventory levels are increasing but it could take quite a while for the numbers to officially rebound to a truly balanced state. Some real estate experts are saying this is attributed to more than just the last few years when mortgage rates dropped astonishingly low bringing a flood of buyers to the market.
It is important to know for both buyers and sellers that the housing market will continue to bring both challenges and positive opportunities in the foreseeable future.
The fallout in inventory reaches back several years
Low housing inventory has a few roots in events that happened almost 15 years ago not just from the last few years of worldwide craziness. Many real estate professionals and analysts believe that there have not been enough homes built since the housing crisis of 2008.
When the market took an epic crash in 2008 the number of new homes that were being constructed fell rapidly and significantly. In 2007 there were 1.35 million new construction homes started. This number dropped to a very low 554,000 just two years later in 2009. New construction starts began to increase again but did not reach 1 million until the year 2014 and have continued to average out about 1.5 million since then. This shortage of new home builds has pushed more interested buyers into purchasing resale homes which have put some stress on the buying market as well.
Other factors increasing the buying pool
What low inventory really all boils down to is a larger number of buyers interested in purchasing homes than there are homes available. In addition to more people being pushed into looking at resale homes, is the factor that those of homebuying age are the largest population currently in America. What is considered the traditional American homebuying age of 23 to 41 or known as the millennial generation and this is currently the largest living generation in America. Research has shown that a significant four in 10 homebuyers are millennials and this large generation means a large number of buyers.
There is also an increase in American workers being able to work remotely which has changed their demand to become a homeowner and find a home with plenty of space to be able to conduct work out of. A report put out in March 2022 by Upwork a freelance marketplace stated that 2.4% of people have moved since the year 2020 due to their shift in being able to work from home. The research also showed that another 9.3% of Americans were planning to move because they are now able to work remotely.
When is housing inventory expected to come back into a full balance?
With a continuing large number of buyers looking for homes and a lower amount of single-family homes being constructed many real estate experts expect that the housing inventory will remain somewhat low for quite some time. As interest rates continue to rise the housing inventory numbers should become better but some say it may be another 4 to 6 months before they really make a significant impact on those looking to buy. Some say it could be almost 4 years until the housing inventory truly comes back into balance.
What inventory means to both buyers and sellers
With a continued low inventory sellers are still able to successfully sell their homes but they should be aware that the inventory is increasing daily and is shifting the amount of negotiating power that sellers have back towards buyers. Buyers should be aware that as inventory increases this is more promising in a home search as it is not so stressful, pressured, and rushed.
For more information on purchasing a home in Columbus and surrounding areas please contact us anytime.