Tips for Selling Your Columbus Home While Living in It
Posted by Donald Payne on Thursday, June 1, 2023 at 7:24:54 PM
By Donald Payne / June 1, 2023
Comment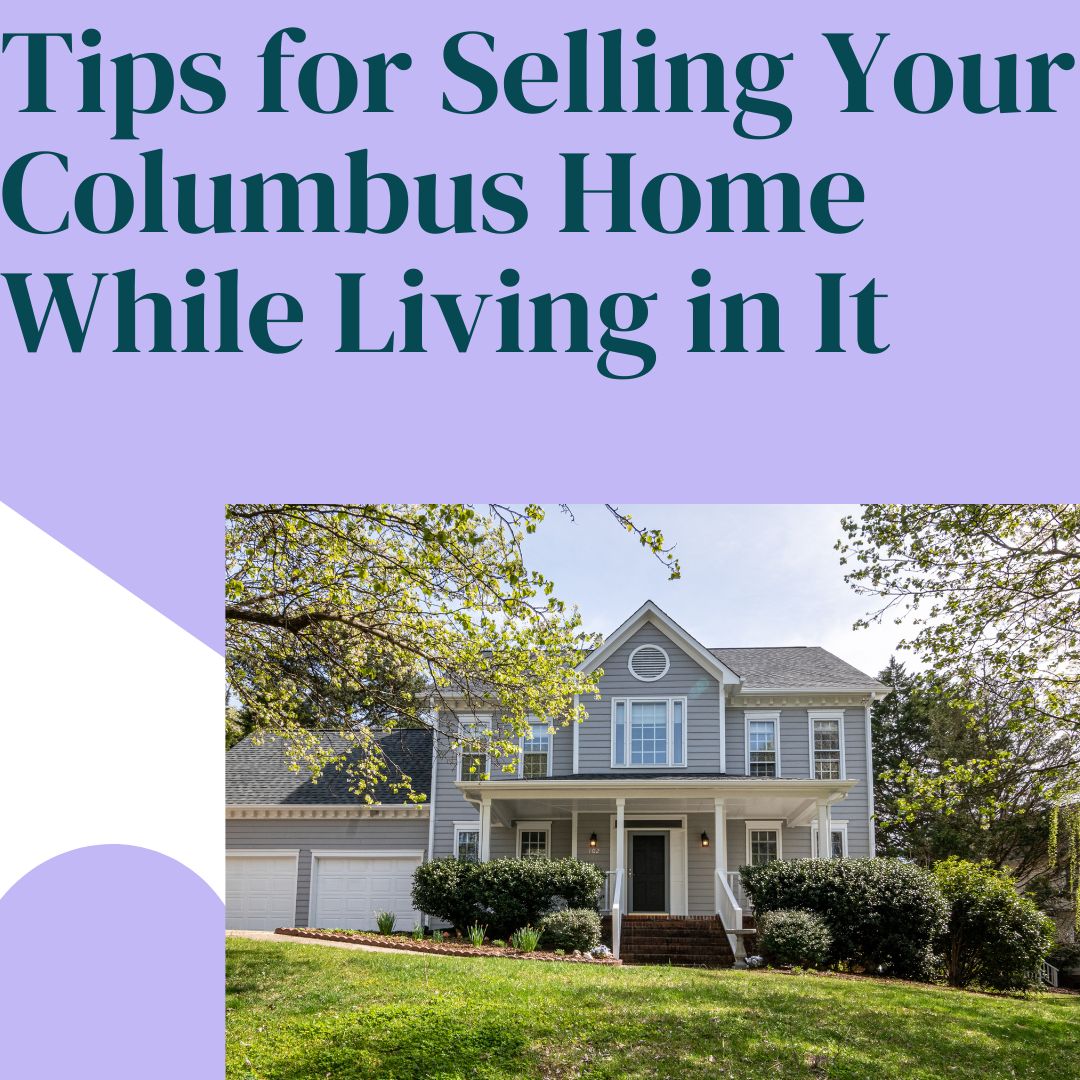 If you are selling a Columbus home and plan to remain living in the home while you have officially listed it for sale it can be an exciting yet stressful venture. While some people are able to move out of their home and then list it for sale so that is easily open for viewing all the time a majority of Columbus homeowners remain in their home while it is listed for sale.
Living in your house while it is listed for sale means keeping it in great condition and ready at a moment's notice should a realtor drop by with a client ready to look at the home (because let's face it, even if you ask for some notice or an appointment beforehand, there is always one that comes by unannounced anyway.)
Getting Your House Ready for Showings
To get your home ready to show to potential Columbus area homebuyers it is a great idea to ask your trusted real estate agent to come and look at your property and suggest some areas to focus on to make sure that the home is shown to its best capabilities. Some Columbus home sellers may be surprised that the work is not as extensive as they thought. While other homeowners may need a little professional insight into adjusting some things so that the property is as appealing to as many buyers as possible.
Put items away
While you are living in your home there are day-to-day functions that are common to any typical household that may not come off as appealing to someone walking through the home expecting to purchase it. This can be small things like mail piled on the kitchen counter or even neatly folded clothes on a dresser top. Keeping a home as clean as possible helps to show the home at its best but also communicates that the home is well taken care of and as such communicates it is a good purchase.
Take inventory of your home and see if there are some things you are not currently needing that you can get a jump on packing away. This will help greatly to declutter the home, make it feel cleaner, and even make it feel more spacious. Boxing up these items and sticking them in the basement in neat stacks is a good way to not only get the clutter out of important areas it also helps communicate you are ready to move quickly to the buyer and that your storage areas have ample space.
Using your belongings for staging
Staging is a good way to help home buyers see themselves living in the space by giving them ideas of how an area can be best utilized and the potential of the home. But while you are still living in the home it is not really a great idea to go out and get new staging items to bring in especially if you have small children. Instead, ask your real estate agent how you can make the furniture you already have in your home work even better to showcase the functions that buyers are looking for in their next homes.
Keeping the home clean and ready for showing
Living in a home while it is for sale is possibly the toughest part of selling a home. Making sure your home is perfectly clean at all times is impossible so forming a strategy to be able to quickly tidy it up a few minutes before an in-person showing is an easier strategy. For example instead of having kids play with their toys in every room of the home ask that they concentrate on one play area per day while the home's for sale such as playing with their toys only in their bedroom for the day so that just one room needs to be cleaned instead of the entire home.
With a great real estate agent and some strategic preparation living in your home while selling does not have to be a stressful disaster. For more information on selling your Columbus area home please contact us anytime.