Tips for Saving on a Kitchen Remodel
Posted by Donald Payne on Monday, January 24, 2022 at 9:38 AM
By Donald Payne / January 24, 2022
Comment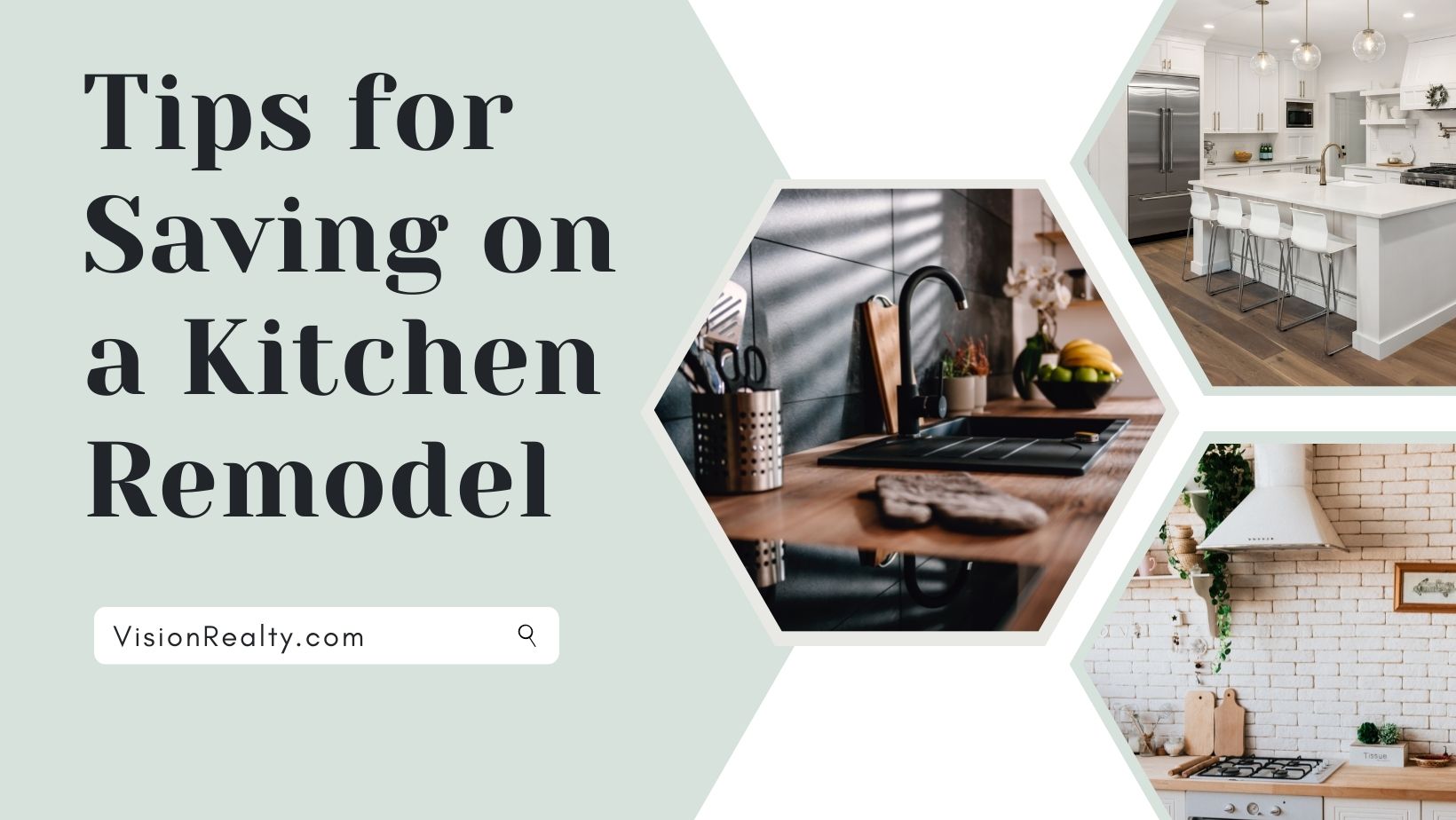 Investing in making sure that your kitchen is up-to-date and in its best working order is one of the best investments you can make. Kitchen renovations are also among the most popular renovation projects among homeowners. But investing in bringing your kitchen up-to-date can quickly become expensive. The average kitchen remodels costs somewhere around $150 per square foot or an average of $25,656. Some research has shown that some homeowners spend as much as $250 per square foot.
The cost of the kitchen remodel of course will change dramatically depending upon the size and the number of items as well as the quality of the materials chosen.
Here are some ways in which you can save on a kitchen remodel budget.
Have a detailed kitchen remodel plan
Without having a detailed and organized plan you can quickly and easily go over your budget. Research for 2021 showed that one of the largest challenges for homeowners was staying on budget.
Some home experts will tell you that any renovation plan should consist of about 75% planning and 25% actually doing the renovations. Planning well in advance with very detailed means of carrying out your plans ensures that you will stick as close to your budget as possible.
Do plenty of research
After you have a plan of what you want it is a good time to find and hire a contractor. You want to do make sure that you are doing as much homework and research as possible on potential contractors for your home. Especially right now as many contractors have very full schedules.
You want to try and get quotes from more than one contractor that you have done research on and communicate your detailed and specific plans with them. This will help you to get the best estimate for the overall cost of your project.
Upgrading furnishings hardware and decorations
Kitchen remodels do not have to be total gut job renovations to breathe new life into the space. Sometimes all it takes is a switch up of the décor or finish items in the space. It could be something as simple as switching out the paint and the countertops or upgrading some cabinet pulls or the dining room table.
A little can go a long way to give your kitchen a fresh feel and can save you thousands of dollars.
Change out the light fixtures
This is one of those finish décor items that can be switched out for a small amount of money but make a huge impact on the new style in the kitchen. A well-lit kitchen is very handy for anybody trying to make their cooking life easier.
Bringing in more light through updated stylish fixtures may have your kitchen refreshed in just the way you wanted with a smaller budget than expected.
Update the appliances
If you are in need of new places this can be a large chunk of a kitchen remodel budget. Some home renovation experts advise that you purchase your appliances as a bundle to help save some money on the overall cost. If you buy all of your appliances from the same company, often they will give you a break on pricing allowing you to save a significant chunk of money.
Shop around
Don't be afraid to shop around for items like tile or countertops or even a faucet. Sometimes you can find the same exact tile you were falling in love with at one store (or something very similar) for a much lower price in another store. Make sure that you are shopping all avenues in your area and comparing prices on items. You may be surprised that you could save as much as 50%.
Stick with the existing layout
Most people think that their choice of material or having to replace the cabinets is going to be the largest cost of remodeling the kitchen. However, many people are surprised to find out that switching the current layout of the kitchen into something else will quickly drive up the budget for the renovation.
One of the biggest driving factors to the huge cost of changing the layout is having to move plumbing around which requires the work of a licensed professional. This work is not easy work and it is time-consuming. It will also be very expensive. In the same way, moving around electrical hookups will cause a huge hike in the renovation budget.
For more information on selling or purchasing a home in Columbus and surrounding areas please contact us anytime.