Tips for Relocating to Columbus Ohio
Posted by Donald Payne on Monday, February 28, 2022 at 8:23 AM
By Donald Payne / February 28, 2022
Comment
According to U.S. News "Best Of" lists, Columbus Ohio is number 59 out of 150 metro areas in "Best Places to Live" and is number 85 in "Best Places to Retire," as well as number 2 in "Best Places to Live in Ohio."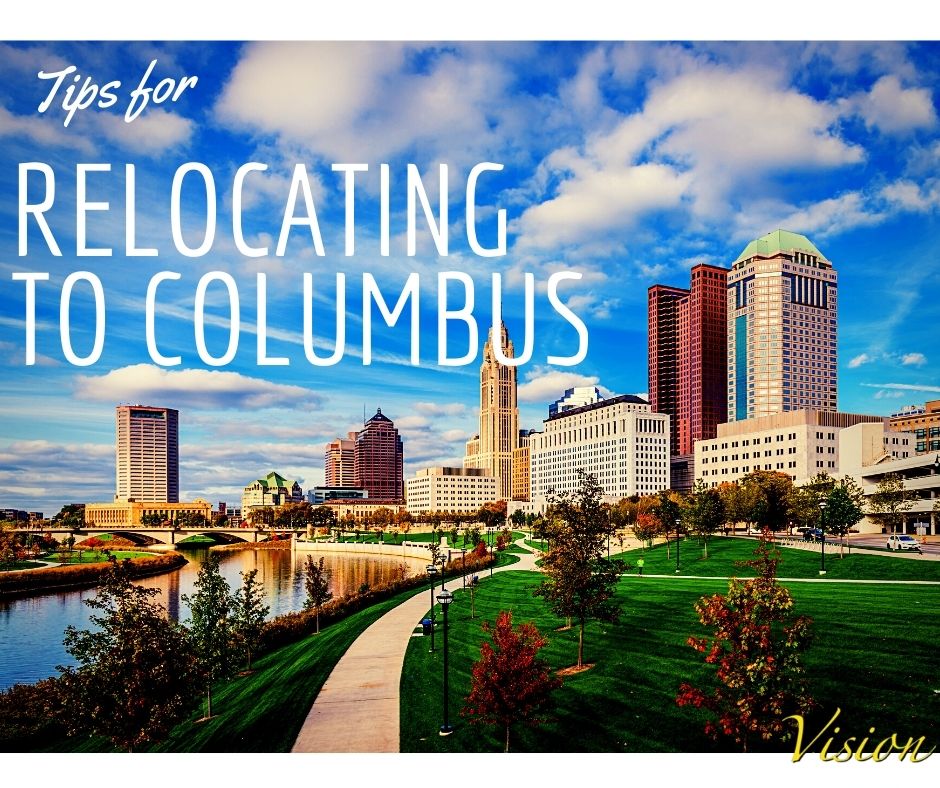 Reasons why people love living in Columbus Ohio
Great restaurants
The City of Columbus is a treasure trove of amazing food both in large and well-known establishments as well as small local gems. You can find a great diverse cuisine all throughout the city from Somalian to German, to Italian, and Irish as well as many more.
Columbus gives you the chance to try out things you may have never heard of as well as fall back on some old comfort favorites fixed just the way you love them.
Job Growth Especially in the Tech Industry
For years the city of Columbus has been cited as one of the best cities to live and work. For example, 2018 money.com recognized Columbus as one of the 10 best big cities to live in right now due to its thriving economy. The tech sector of Columbus jobs is very large and has a lot of room for opportunity.
This perhaps could be why Intel decided to bring its newest American manufacturing factories to Columbus. It is said by some, that this will be the largest chip factory in the entire world. If it's not the largest it will surely contend with the largest. Why not get in on the ground floor of an amazing job opportunity at one of the largest chip factories in the country?
Outdoor Recreation
The city of Columbus and many surrounding areas are full of some of the most amazing and beautiful outdoor spaces. The city and the county both retain large public spaces so that the residents of Columbus and surrounding areas can enjoy the natural surrounding beauty.
One of the most popular outdoor spots for those who like to stay active and enjoy some fresh air is the Scioto Mile. This trail winds along both sides of the river and spans across 145 acres through a network of public parks. It is popular with runners, bikers, and those just out for a stroll to enjoy the fresh air.
Higher Education
Columbus is home to several amazing colleges even the community college is highly rated. Of course, Ohio is well known for the Ohio State University which is here in the Columbus area. The school has long been at the top of desirable universities and is continuing to stay competitive with its desirable curriculum programs. It will also soon be working with Intel to help those searching for careers in the tech industry to easily transition from a high level of education into the field and straight into work.
Affordable Living
Though Columbus is a very large city, the 14th largest by population in the country, it is still relatively affordable to purchase real estate here as compared to many areas across the country.
Columbus by the Numbers
Here are some statistics about the city of Columbus
The website niche.com ranks Columbus as number 53 of "Best Cities for Young Professionals in America to Live." This is a ranking out of 228 total cities. It is also number 58 for "Cities with the Lowest Cost of Living in America" according to niche.
Home Values and Prices
The median home value in Columbus Ohio is $151,600 which is below the national average of $217,500. The median rent value in Columbus is $961 below the national average at $1062. 55% of Columbus residents rent their home while 45% of Columbus residents are homeowners.
Diversity
Columbus is a very diverse area full of many people of several different ethnic and economic backgrounds. The population of Columbus is about 878,553 people. It is estimated that Columbus is about 55% Caucasian, 29% African-American, 6% Hispanic, 6% Asian, and 4% mixed race. The city of Columbus receives an A rating for its diversity and is noted by several different outlets.
Income
The median household income of those living in Columbus is $53,745 while the median individual income of Columbus residents is $30,484.
Public Schools
The city of Columbus has a handful of different school districts and many of the schools within the city that serve the youngest members receive above-average ratings with many rewarded the top overall A grade.
If you ask people from Columbus, they may describe the city as a large place with many things to do and beautiful outdoor areas that still retain a small Midwestern vibe with friendly people.
If you are relocating to Columbus, we can provide more information on living in Columbus including Columbus real estate, please contact us anytime. We are more than happy to make your transition into this great city as seamless and comfortable as possible.