Tips for Planning a Home Renovation in Columbus
Posted by Donald Payne on Monday, August 30, 2021 at 5:14 PM
By Donald Payne / August 30, 2021
Comment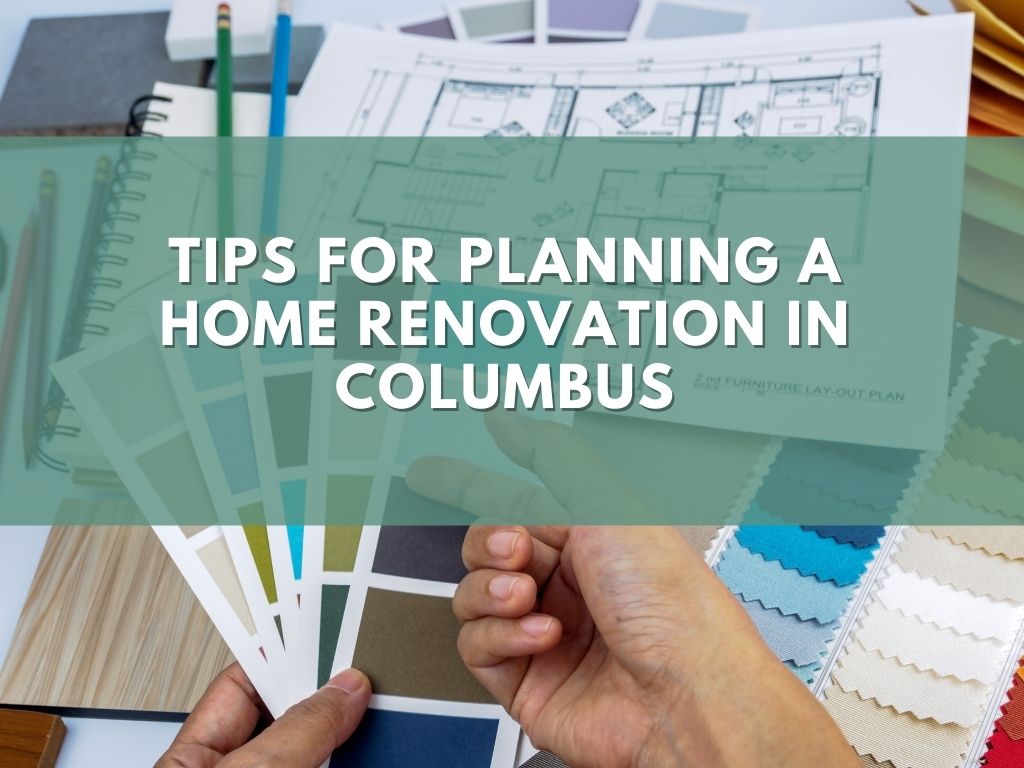 Since the pandemic began and many homeowners spent more time in their houses there was a large increase in the number of homeowners planning home improvements for their homes. The amount of home-improvement interest has not died down as refinance rates stay low for mortgage loans and are giving the opportunity to homeowners to borrow cash while keeping the same current mortgage payment and enabling them to fix up their homes.
The best home renovation begins with a well-thought-out plan that sets you up for success. Both large and seemingly small remodeling projects should always be carefully planned out before getting out that hammer and taking the first swing.
Here are some tips for planning and executing a home renovation on your Columbus home:
First, ask why are you remodeling
Before you start calling contractors, or drawing up plans, or getting on the Internet to find inspiration pictures, make sure that you identify the reason behind the home improvement project. Is there a system that is old in your home that seriously needs an update? Are you hoping to convert a less used space of your home into something that will be much more valuable and useful? Do you just want a new style update? Are you planning to sell your home and feel you would get a better price with a few fix-ups? Knowing your motivation behind your project will give you a better idea of how much to budget and prioritize the tasks that you need to get done and where are you may need to hire a professional.
Determine your budget
It's always wise to know exactly how much money you have to make a renovation before you begin any part of the project. Make sure to go over your options with a fine-tooth financial comb to be sure that any payments for refinancing loans or other loans can be comfortably made or that you do not end up spending more cash than you originally expected to. Knowing the absolute final amount that you can spend and not go over well help you greatly to not get into a tight financial bind. Knowing your final total cost budget and what you want to remodel will help you to communicate with any professionals you hire on how you can make your plan a reality where it relates to the amount of money you can spend.
Deciding to hire a contractor or do it yourself
If you have what seems to be a smaller budget for your project you may be considering doing some or all of the work of the renovation yourself to save on labor costs. Improving your home on your own can be fun and rewarding, but there are some jobs that are much more difficult than many people don't realize. If you have little to no experience in the home improvement department do not expect to watch a video on YouTube and be able to pull off a job flawlessly. It is best not to get in over your head with home projects, especially when it comes to the major systems in your home like plumbing or electrical. If you have no experience in an area, it is always best to hire a professional instead of making a costly mistake that will end up costing more than hiring a professional to begin with.
Don't forget about permits
Almost every time when you hire professionals they will handle securing the proper permits for the work that needs to be done. If you are doing the work on your own or are unsure if the contractor is securing the permits, you will want to make sure that the proper permits are acquired and all of your work is permitted with the local authorities. It could cause you issues later if it is found out you were doing unpermitted work or you try to sell your home and work is not permitted.
Find style inspiration and know exactly what you want
It is always best to know the style and the look of the renovation that you were going for at the beginning of your project instead of as you go along. In some cases, style choices may need to be tweaked a little bit to fit into your budget. Knowing the overall style that you want to stick with will help you in these cases instead of completely throwing off your plans because you did not have a solid direction. This could end up delaying the project much longer than you would like.
Make sure to have inspections completed at the end
If your renovation has involved any major electrical plumbing or structural work most often your work will require an inspection by a professional appointed by the local government. The inspection ensures that the work was done properly and safely and will not be dangerous to anyone utilizing the home. If you are using a contractor most often the contractor will have included the price of this inspection in their original bid. Renovation work will not be written off as permitted and acceptable without this inspection.
For more information on purchasing a home in Columbus and surrounding areas of Ohio please contact us anytime.