Tips for Making a Long-Distance Move to Columbus Easier
Posted by Donald Payne on Friday, July 28, 2023 at 12:07:22 AM
By Donald Payne / July 28, 2023
Comment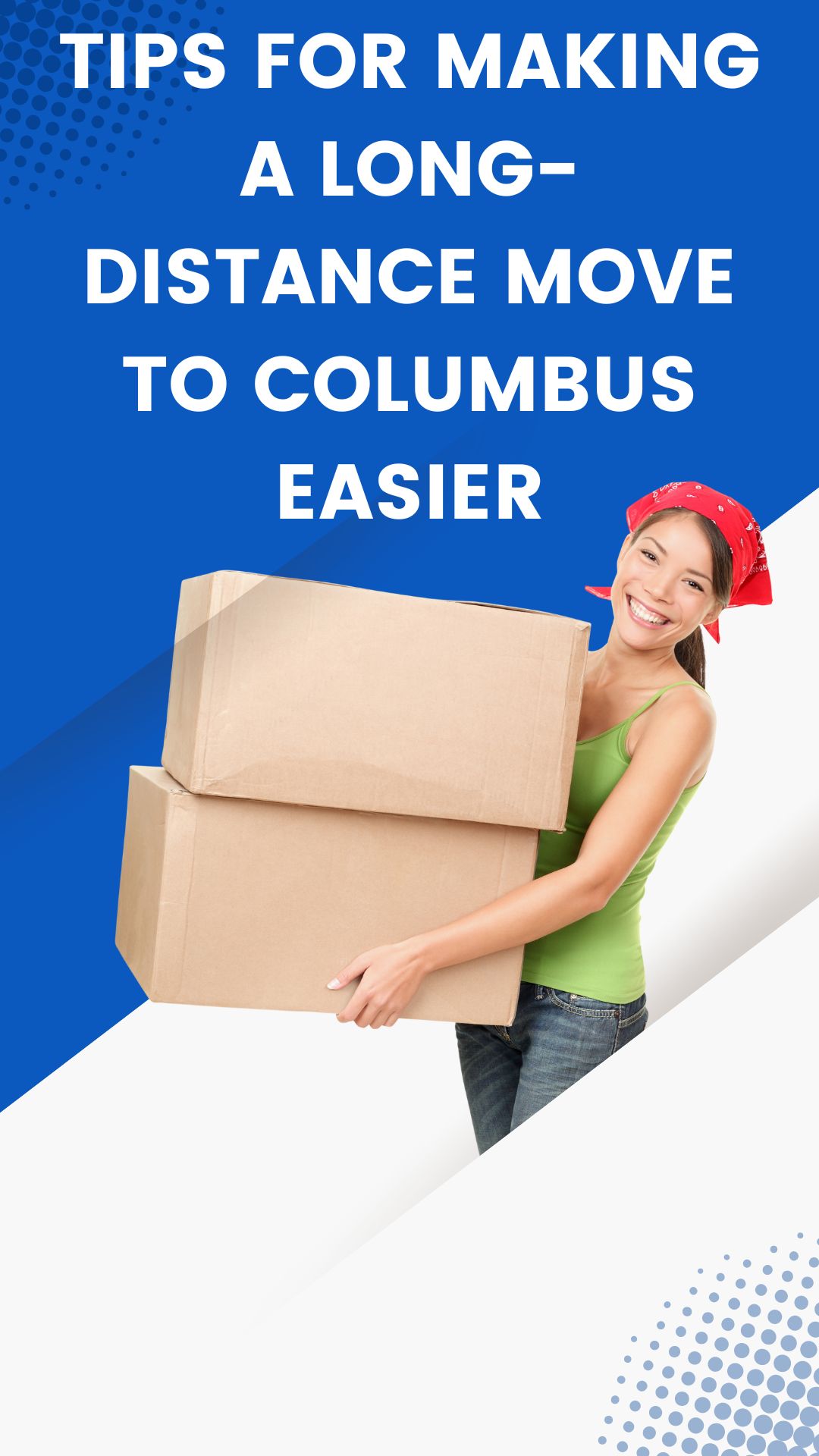 Moving is not a piece of cake no matter where you are moving to and the distance between your current home and your new one. But moving longer distances adds just a bit more of a challenge to an already interesting situation. But with the right preparation, your long-distance move to Columbus can be made a little easier.
Here are Some Tips to Help with Long Distance Move
Getting Ready
Once you know you will be making a relocation move to Columbus it is time to start organizing and getting ready for the actual moving process. The better prepared you are before the move the more smoothly things will go. Start with a to-do list of things that need to be taken care of to get everything and everyone from point A to point B. One strategy to help you more easily remember the steps is to plan backward. Think of the end goals and then ask what needs to be done to accomplish them.
You of course are looking to get all your belongings to a new far-off location. What does this require? Will you call in some help or transport everything yourself? What about family members? Pets? Vehicles? Making lists, keeping a calendar, and making a system for saving receipts, all of this will help the process work more smoothly.
Calling for Help
If you plan to have any professionals help you with varying different aspects of your move, you want to call and set up appointments as soon as you have a moving date and a loosely made plan put into place. This is especially helpful if you are hiring someone to help move your stuff. Movers can get booked pretty quickly so the sooner you call the better. This will also help with your schedule as it can be more difficult to adjust other appointments in your life to fit your move.
Make Travel Plans
Moving long distances often means that you will make stops along the way to rest. As soon as you know your arrival date and about how long you can expect to take to travel there it is time to start planning out your trip and making reservations. If you are hiring movers you may choose the option of having everything moved for you including your vehicles. This can give you the option to fly to your new home in Columbus. If you are driving you will want to find hotels along the way.
Save Some Money and Get Things Ready for the Movers
Unless you are relocating to Columbus for work, (which many people do because the job opportunities are growing in Columbus) and all the expenses of hiring a mover are paid for, you can save some money with a few preparation tricks. One great idea is to dissemble furniture that can and should be broken into smaller pieces for easier moving, like a bed frame. Several movers get charge by the hour to move things so making the process quicker and simpler can save you several hundred dollars.
Dont Forget Plans for Pets
Make sure that you have a plan for getting your furry loved ones to the new home. If you are driving with them in the car make sure to plan for extra stops and bring plenty of food and water along in the car. Also, think about items that they love that could be comforting to have in the car with them. Like their favorite toy or a blanket or dog bed they love. Make sure your pet has medications refilled and ready to go as well before you set out on your journey.
If you need to fly your pet to the new location, make sure to check out airline and airport requirements and regulations for air travel.
Consider Sending Some Stuff Ahead
If you are able to, it might save some money and be easier to ship items in advance of your arrival to Columbus. First, make sure that you do opt for that extra insurance so you are covered if anything gets lost or delayed.
Get Rid of Stuff
Moving is a great time to go through all of your things and weed out the items you don't use anymore. No reason to spend extra time and effort packing around stuff you forgot you owned. Go through your stuff and toss or donate items you forgot were in your home or have not touched in the last 6 months to a year.
Keep the Important Stuff Handy
Think about the things you will need to have on your person as you travel. Make sure to pack this sperate in your luggage. Things like clothing, toiletries, identification, medications, etc. Make sure that each person in the move has all the things they will need on their person for the move.
If you are planning a long-distance move to Columbus I can help! Contact me any time. I am here to make your Columbus home purchase as smooth and stress-free as possible.