Tips for Incorporating the Vintage Design Trend in Your Home
Posted by Donald Payne on Tuesday, October 11, 2022 at 7:14 PM
By Donald Payne / October 11, 2022
Comment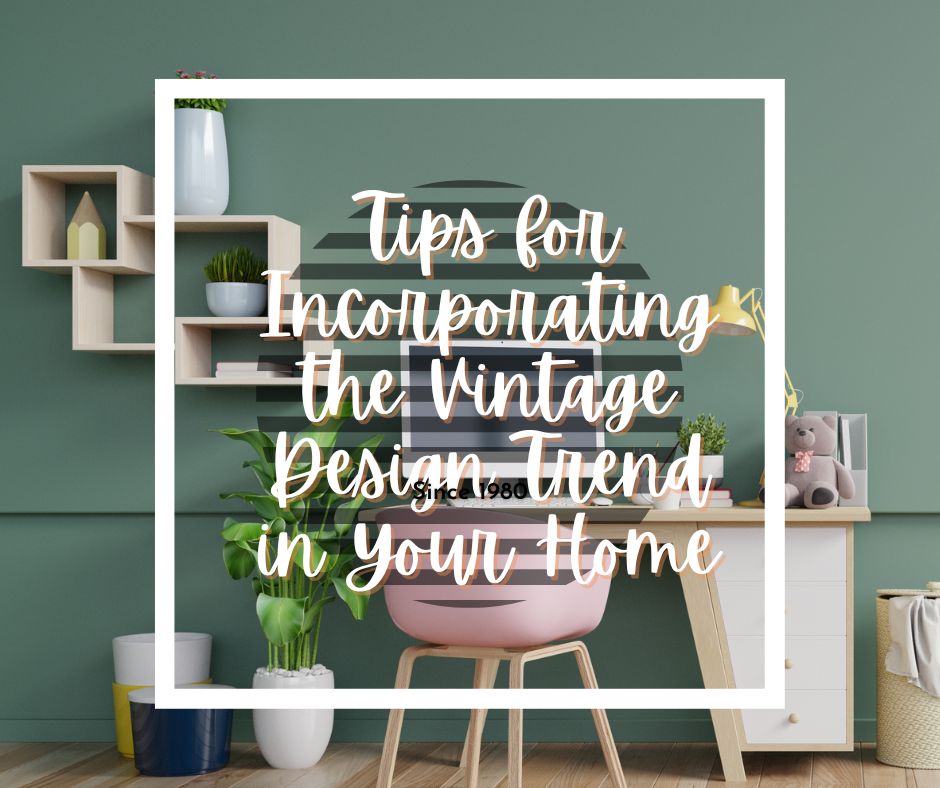 When it comes to home decor and design trends they come and go. Much like fashion they are cyclical and come back around over time. Currently, we are seeing a resurgence in the trendiness of vintage items for home decor.
There are some classic and useful design trends that will always be in style, such as an open floor plan or a bright white kitchen. But currently what is topping the house design trend list is an appreciation for things that were once loved from a bygone era.
What was once old is now trending again
The term antique is most often used to describe items that are over 100 years old. In the design world, the term vintage is used in a much looser way to describe something that may be used or older with a shorter trend lifecycle. Some designers say that it is most often a term used to describe design elements third are about 40 years old.
During the pandemic, we saw many supply chain issues and some believe that this has driven the trend toward vintage furnishings and decor within homes. Not only is the trend fun to revive things that are nostalgic or once felt comforting it is also good for the environment to upcycle something and use it in a new and unique way. It also adds more interest to a home with the ability to find something you won't find in somebody else's.
Tips for adding vintage decor to your home
Start with simple and small elements
You don't have to go all out and start scouring secondhand stores to completely make over everything in your home. You can bring some cool and interesting vintage elements into your home with smaller pieces.
These pieces can be something as simple as a picture frame that has some design interest carved into it. You could also opt to hang up a vintage mirror as mirrors are always useful in any room to help make them feel bigger and reflect light back into space. Something as simple as taking a doorknob or some cabinet hardware and switching it out for something more intricate that you found at a salvage yard is a great way to go as well.
Find ways to highlight a home's vintage architectural elements
Some older homes have vintage charm built right into them that you could showcase and benefit from. Maybe you have something like casement windows or herringbone floors. Both of these items were popular in the 70s and have now made a resurgence. You may have some old design elements that are now cool again that you could restore back to life and make your home feel current and at the peak of current trends.
Keep in mind home resale value
Lately incorporating vintage elements in your design efforts to stage your home and get it ready for sale has shown promising and appealing to buyers. You want to make sure that your home however does not look like an old garage sale. You want to create a look but not make it into a theme. Just incorporating some vintage items that are highly trendy can help to make a home feel current and desirable to buyers walking through.
This can be something as simple as using a wall in a powder room as a focal accent with a large print "grandma" "cottage core" wallpaper. Or something even more simple. like bringing in a velvet sofa in the living room.
For more information on buying or selling a home in Columbus and surrounding areas please contact us anytime.
More Tips for Homeowners