The Importance of Painting Your Columbus Home Correctly
Posted by Donald Payne on Tuesday, January 10, 2023 at 5:06:32 PM
By Donald Payne / January 10, 2023
Comment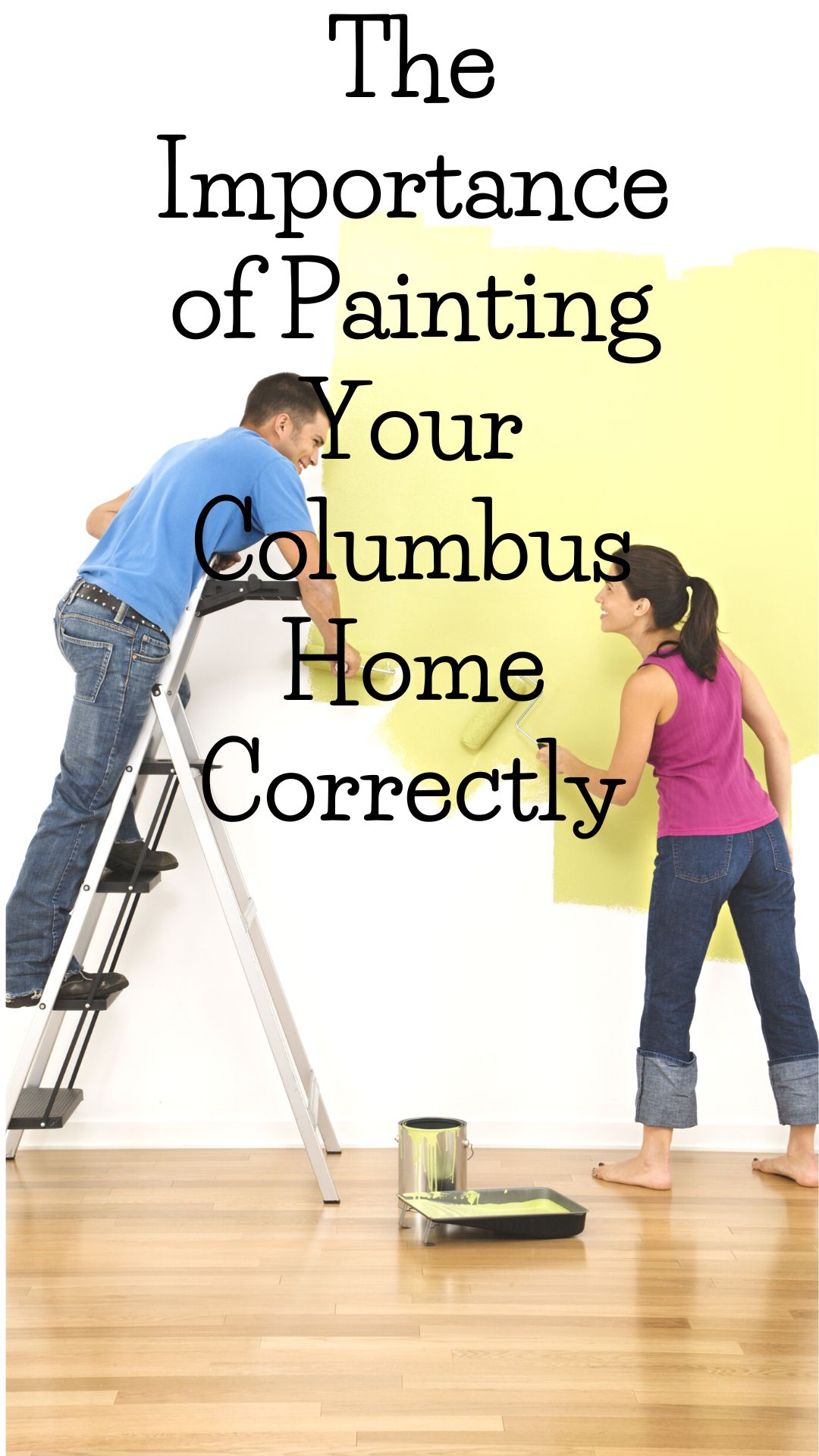 When it comes to painting your home many Columbus homeowners and homeowners all over the planet think that it is as simple as buying a brush and transferring the paint from the bucket to the wall. But there is more to painting than just applying it to the surface. It is important for homeowners to properly paint with the correct technique so that they do not end up with a less-than-satisfactory result.
This is especially important if you are preparing your Columbus home to be ready for sale. Research has shown that a fresh coat of paint can work wonders to prep your home and showcase it in its best light, but if it is done improperly it will be more of a turn-off than seen as an added benefit.
Here are the proper steps for painting your Columbus home
Having the right tools and material
When you are getting ready to paint you want to make sure that you are purchasing the right type of paint for the area of your home that you are painting as well as the proper tools to get the job done. You do not want to purchase the cheapest paint possible to save a couple of extra dollars. The best paint will not only last longer but will adhere better to the proper surface. For example, you do not want to purchase a flat finish paint that is not scrubbable for an area like a family kitchen. You also do not want to make the mistake of purchasing interior paint that comes at a lower price point for an exterior paint job. Interior paint is not made to withstand direct contact with whether elements and will not be a good choice for the outside of your home.
Make sure to prep the area
People often in a hurry well neglect to go through the preparation steps to get the surface ready for taking on a new coat of paint. You want to make sure that the paint is going to adhere to the surface and dry properly so that it looks fresh and amazing and not take a chance at it taking forever to dry and not drying with the desired result.
Depending on the condition of the surface of your painting you may need to sand or scrape if the paint is flaking away. You want to make sure that you wash the surface you are painting if it is a re-application of paint. If the surface is brand new construction you may not need the cleaning step. For the exterior of a home, this means that you want to pressure wash your surface being careful not to wash too vigorously and damage the surface of the wood siding.
If you have areas with large holes or dents you want to repair these as well to create a smooth even surface for your paint. You want your freshly painted surface to look brand new not like it was lipstick slapped on a pig.
It is always best to go with more than one coat
Depending on the color that is already on the surface you choose to paint and what color you plan to freshen it up with you may need to use a primer. Some people opt to just put paint on but primer is always a great step to ensure that your final paint color comes out the actual color on the paint chip that you picked up and fell in love with. Sometimes a tinted primer using a bit of the color of the final paint can help to get the best final result for your color.
It may be worth it to hire the pros
While painting is not rocket science, it can be very beneficial to hire a professional. Professionals do this for a living and as such know exactly the type of paint, the proper tools, and the right techniques to get the job done the way it needs to be. Painting can be done yourself but it may not turn out the best it can and it is also time-consuming. In some cases, you may be better off investing in the cost of paying a professional to get the job done for you. Especially if it is the exterior of the home which lends to the curb appeal of the property and has hard-to-reach spaces and areas.
When hiring a professional make sure to get several bids and ask plenty of questions to ensure that you will end up with the paint color you are hoping for and the end result that you want without paying an arm and a leg. Ask for examples of finished work and if it is possible to see any of their work in person. This will help you to get a feel for the actual contractor.
For more information on preparing your Columbus home for sale please contact us anytime.