The Best Indoor Plants for Your Home
Posted by Donald Payne on Monday, April 5, 2021 at 1:34 PM
By Donald Payne / April 5, 2021
Comment
There is a good reason why many professional stagers and real estate agents will bring in fresh flowers to help get a home ready for a photoshoot, showing, or open house. Flowers add a pop of color and bring a cheerful sense of life to a space. The right houseplants can help to add this feeling to your home every day.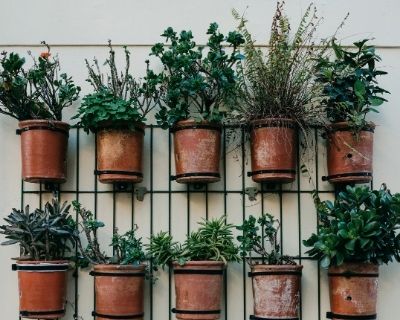 Some people have a natural gifting and love for taking care of plants while others have an unintended tendency to kill any plant they try to give a home to. No matter your talents for taking care of green and growing things, some plants do better in certain rooms and climates.
Here are some suggestions for houseplants that work best in different areas of the home.
Living Room
Adding plants to the main living space in your home can help bring life, dramatic flair, color, or soften corners depending upon the look you are hoping for and the plants you choose. You may choose a plant with large leaves for the living room or one with big dramatic flowers to compliment the space.
Ideal plants for the living room include:
Rubber plant
Fiddle-leaf fig tree
Monstera Plant
Cyclamen
Entryway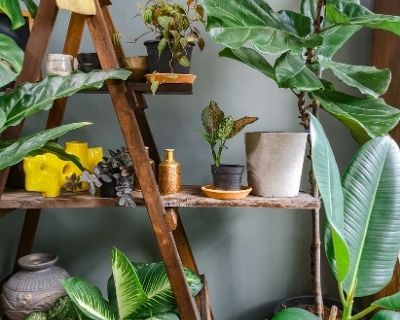 The entry of a home is the welcoming point and most people want this space to make a statement, something that says welcome yet sets a décor or style tone of the entire home. In most cases, an entry area has little to no natural light coming in. A hearty plant that can stand up to the activity and low light is a good idea in an entry.
Ideal Plants for the Entry Include:
Kitchen
The natural choice for a great plant in the kitchen is fresh herbs. They are low maintenance year-round when indoors and can be used for great meals.
Great plants for the kitchen include:
Basil
Oregano
Thyme
Rosemary
Really any fresh herb in a pot
Bedrooms
Plants can add a lot of appeal in the bedroom as well as work as a great air purifier. Great plant choices for the bedroom are those that emit more oxygen at night while you are asleep.
Great Oxygen Omitting and Air-Purifying Plants Include
Sansevieria or the snake plant Spider plant
Gerbera daisy
Pothos
Aloe Vera
Peace Lily
Office
So many of us are working from home and spending much more time in our home offices than before. This is an ideal place for a low-maintenance plant that can also purify the air.
Great Plants in the Office Include:
Dracaena marginate tricolor or the rainbow plant
ZZ plant
Orchid
Bathrooms
This is a very good place for plants that thrive in humidity. Orchids thrive in a bathroom that does not have direct sunlight. They love the warm and water-filled air of a bathroom. If you have an orchid in your home that seems stubborn to bloom, try giving it a new home in the bathroom.
For more information on homes for sale in Columbus and surrounding areas please contact us any time.
More Tips for Homeowners
Rooms Most Homeowners Don't Use and Tips to Repurpose Them
A Plan to Get Your Bathroom Organized, Clean, and On Track for a New Year