The Basic Steps of Purchasing a Home
Posted by Donald Payne on Tuesday, September 13, 2022 at 10:35 AM
By Donald Payne / September 13, 2022
Comment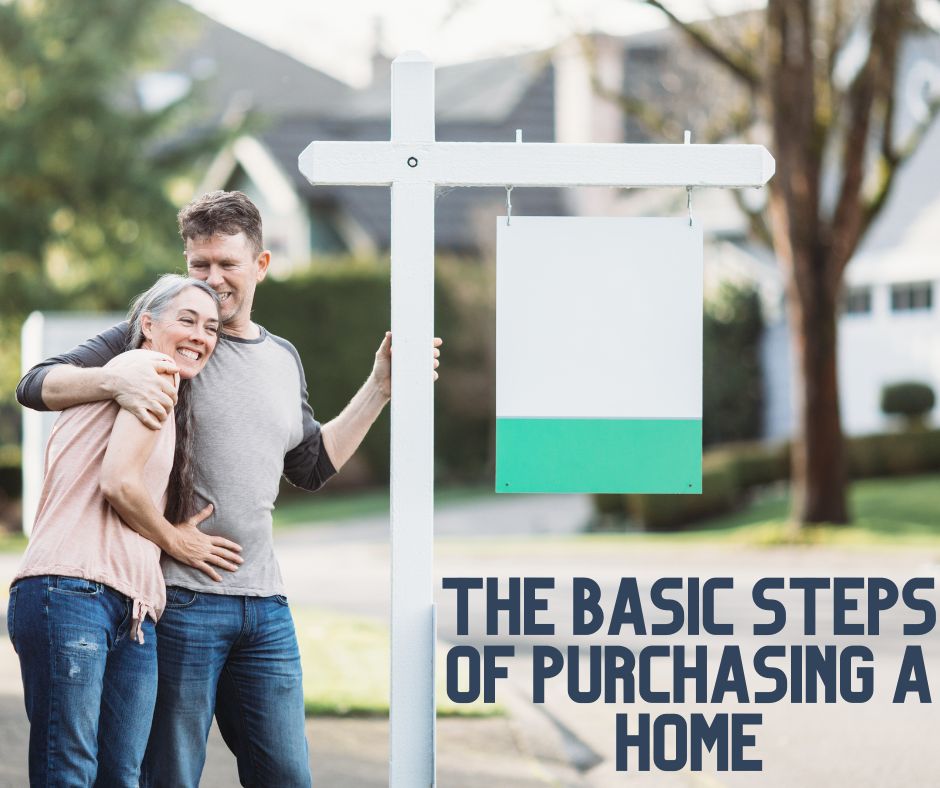 The process of buying a home can be exciting, just the thought of owning a home has many people dreaming about what that home looks like and how much better living everyday life in your own home could be.
But giving the practical aspects of the process thought can have some potential home buyers feeling intimidated. If this is you, you are not alone, even potential buyers looking for a third home get overwhelmed with the home purchase process. One way to make the process feel less overwhelming is with knowledge. The more you know about buying a home, the less stressful the purchase becomes.
Where to Start When Buying a Home
The most successful buyers will often state that their homebuying process was successful and less stressful due to their preparation before they even began shopping for a home. From knowing the current statistics of the local real estate market and what to expect in the process, to knowing exactly what you want from a home, to having a good handle on your personal finances. The more you know and prepare the stronger foundation you have to begin your purchase.
Here are the most basic steps to purchasing a home
Research
Some excited buyers often skip or don't even think about this stuff but it is an important one to help keep your purchase on the lower end of stress and frustration. Of course, there will be something that does not go perfectly in every home sale transaction. The more prepared you are the better able you are to handle anything that comes your way.
Before you even begin looking at homes it is good to get some knowledge about the current real estate market and think about where you want to move and then what type of home you are looking for. It is a great idea to do extensive research about any neighborhood you may be interested in moving to if you want to move out of your current area. The more you know about the location you want to purchase a home in the better to help avoid buyer's remorse in the area of not liking where you live.
Now is also a great time to go over your monthly budget with a fine tooth comb. Take into account your monthly income and subtract your current housing costs then add in your mandatory payments for items such as your car payment. Payments that are going to stick with you as you move into your new home. The amount of money left over is how much you can put toward housing every month. One thing to consider and that many financial experts advise is that you do not use this entire amount of money toward a mortgage payment. You want to be able to have some freedom to enjoy your life in your new house. You don't want to be stuck only paying your bills.
Talk with a mortgage professional
Make sure to gather all of your financial information before meeting with a mortgage professional. Once you have this together it is a good idea to get a preapproval to understand how much a lender would be willing to finance your home purchase and how much you would be comfortable paying within the terms a lender is offering. This will help you to not waste your time searching for homes that are out of your comfortable affordability.
Interview real estate agents
Now that you know what kind of house you are looking for, have a good idea of what neighborhood you want to shop in, and are aware of your budget it is a good time to find an expert local real estate agent. You want to make sure not to just hire anybody that someone off of Facebook suggested when you asked about recommendations for real estate agents in the area.
Do take these suggestions, but make sure to ask realtors questions about their process in helping clients find homes to make sure that they are an expert in their field and that your personalities will not clash. You want to make sure that they are listening to your wants and needs as well as bringing their expertise to the table.
Start shopping for homes
Now that you have interviewed the right agent and they have interviewed you about what you're looking for in a home and where you hope to live it is time to get out and actually look at available homes. From the information your real estate agent has gathered from you they will present you with listings they feel have met your communicated criteria and ask if you would like to see the home in person.
Make an offer after finding a home you love
Once you have found a house that you can see yourself living in for the next five years or more it is time to make an offer. This is a good time to discuss with your real estate agent what the best strong offer for the property is. We are still in a seller's market and it is good to have the right knowledge for making a strong offer. Though homes are selling at a slower pace there's still a low inventory and buyers need to present strong offers.
Present the offer and negotiate or wait for acceptance
Once your agent has submitted the offer to the selling party it is time to wait for the seller to accept your offer, deny your offer, or offer a counter offer. In the event of the seller coming back with a counteroffer, this is a time to consider negotiations with the guidance of your agent.
Submit the loan application
Now that you have made an official offer for a binding amount of money it is time to submit the actual loan application to ask the lender for that specified amount of money and get an official approval as well as payment made to the seller. The application process is part of what is considered the closing process to get the home from a state of an excepted offer to officially being sold. If you have preapproval this process should be more streamlined as compared to not having talked to a lender at all. Make sure to get all of the documents asked for by the underwriter in as soon as possible so that you can close on time.
Schedule the appraisal and inspection
Most likely the lender is going to order a mandatory appraisal of the home to ensure they are not lending out more money than the home is officially worth. You will also want to make sure that you are having a professional inspector look at the condition of the home to make sure that you are making a solid purchase on a property that is in the condition you expect it to be without having to make unexpected repairs.
Final walk-through
Once all of the closing items are in order like searching title insurance and having appraisals and inspections a few days before the official closing on the home where you sign papers and receive your keys you will do a final walk-through to do one last check to make sure the property is still in the condition you expect to receive it.
Sign papers and get your keys
Now that all of the ducks are in a row it is time to go in and sign all of the papers agreeing to the purchase of the home and verifying that you are not making a fraudulent purchase. Once all of the i's are dotted and the t's are crossed and you have signed about 50 different lines it is time to transfer the money to the seller and get your keys and become the official new owner of a home.
For more information on purchasing a home in Columbus and surrounding areas please contact us anytime.