Tax Deductions Home Owners Can Utilize in 2023 When Filing a 2022 Tax Return
Posted by Donald Payne on Wednesday, March 8, 2023 at 2:31:33 PM
By Donald Payne / March 8, 2023
Comment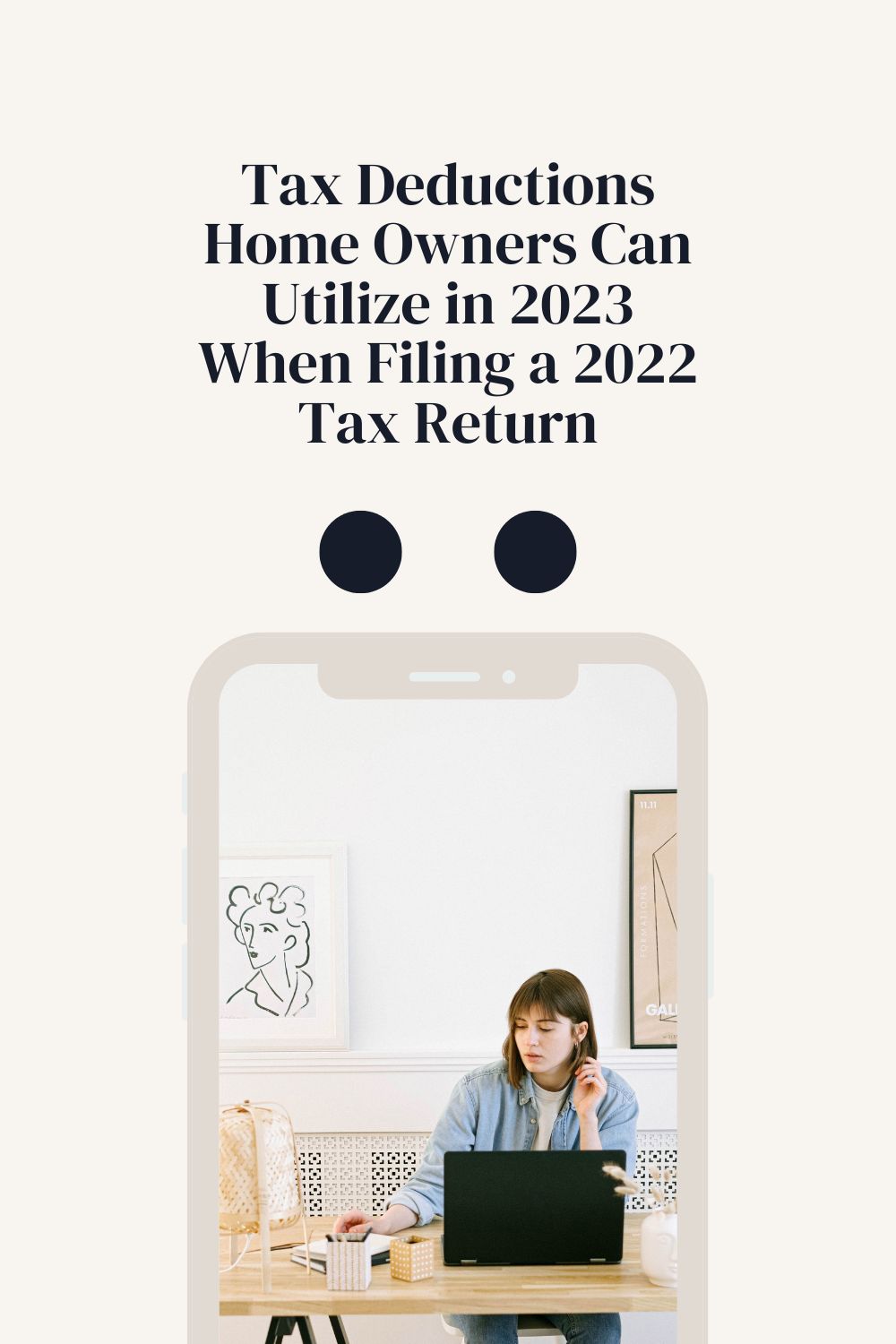 Owning a home and all of the costs associated with it is one of the largest expenses in daily life. But there are some tax breaks that make owning a home a little more affordable. Here are some of the tax breaks Colombus homeowners can utilize in 2023 when filing their tax returns for the year 2022.
Tax Breaks for Columbus Homeowners
Deducting Mortgage Interest
This is probably the largest and most beneficial tax break for a majority of Columbus homeowners. At the beginning of the year, every homeowner paying a mortgage should receive a Form 1098 (in the month of January). This form gives the borrower information like the amount of money paid in interest in total on the loan for the last year. This is an important number. It is the one you can stick into Schedule A or Form 1040. If you purchased a home in 2022 make sure that the form is including all interest paid from the exact date of closing the sale of the home through the end of that particular month. You might not have made a full monthly payment but interest was paid. You can find that amount on the settlement sheet of your purchase paperwork. This is deductible and should be added to your deduction amount if the lender does not include it on the 1098.
Homeowners are able to deduct interest on up to $750,000 of debt or up to $375,000 when filing as a married person filing separately when the taxpayer files by itemizing their return. This can be deducted from loans used to purchase, build, or "substantially" improve the borrower's primary home or a single secondary home. If the mortgage is from before the year 2018 interest on loans up to $ 1 million can be deducted.
Mortgage interest credit
There is also a mortgage interest tax credit available for homeowners with a lower income that have been issued a qualified mortgage credit certificate from the state or local government. This is issued to help subsidize the purchase of a primary home for homeowners with a lower income. His credit amount can range anywhere from 10 to 50% of mortgage interest that was paid during the previous year. The homeowner can find the exact percentage listed on the credit certificate. It is good to know that this credit is limited to $2000 when the rate is listed higher than 20%.
For a homeowner to claim this credit they need to complete form 8396 and attach it to form 1040 this credit also needs to be reported and its amount on schedule three in 1040. It is good to make sure that you are aware of the restrictions and special rules for this credit if you plan to use it. For example, if you plan to use this credit that will reduce your mortgage interest deduction that you are able to claim. If you have questions about the rules for this credit it is best to talk with a tax professional.
Energy saving improvements
There has been much talk of the federal government trying to encourage Americans to look for renewable energy sources. Because of this, there are some energy-saving improvement credits that homeowners can take advantage of. You can utilize a tax credit if you have installed certain energy-efficient items in your home.
When filing your taxes paid in 2022 Columbus homeowners that have installed green items can write off up to $500 if they have installed energy-efficient insulation, doors, roofing, heating or air conditioning systems, wood stoves, water heaters, etc. For energy-efficient windows, homeowners can benefit by writing off up to $200. And it is good to check into the details of the exact amount you can write off for each energy-efficient item you have installed in your home if you have done so. It is good to take the credit now as it will change soon.
Electric vehicle charging
Some homeowners are unaware that they have the ability to benefit from a tax credit when electric vehicle charging equipment has been installed in their homes. There is a federal tax credit for electric vehicle chargers up to 30% on the cost of qualifying equipment up to $1000. This credit can be calculated in form 8911 and claimed on schedule three of the 1040.
Home improvements for medical needs
If you needed to make any modifications to your home due to medical needs then you may be able to deduct the expenses from doing so. This can include the need to make doorways wider, install handrails, and lower cabinets, install a lift or elevator, add ramps, or even change out door knobs. Anything done to change something within your home to make it more useful for someone with physical difficulty. You can deduct the cost of making the upgrades as well as any upkeep or operation costs. It is good to know that these are only eligible if they are actual medical necessities and not eligible if they are improvements made for aging in place.
Medical expenses will only meet the deduction eligibility if they exceed 7.5% of the homeowner's adjusted gross income. This deduction is also reduced by any increase in the value of the property. This means that if the improvement increases the value of the property it will decrease your eligible amount for a deduction.
These are just a few of the most beneficial homeowner deductions available. It is a smart idea to talk over all of the tax deductions worth claiming on your return with a trusted tax professional.
For more information on Columbus area real estate please contact us anytime.