Steps to Winterizing a Home
Posted by Donald Payne on Tuesday, November 30, 2021 at 11:53 AM
By Donald Payne / November 30, 2021
Comment
Weather often times becomes harsher during the winter months, especially in more northern locations like in the state of Ohio. Winters around Columbus can become pretty chilly. No matter if you are battling winter storm extremes or just cooler temps than the rest of the year, it is always good to winterize and prepare your home to withstand these conditions.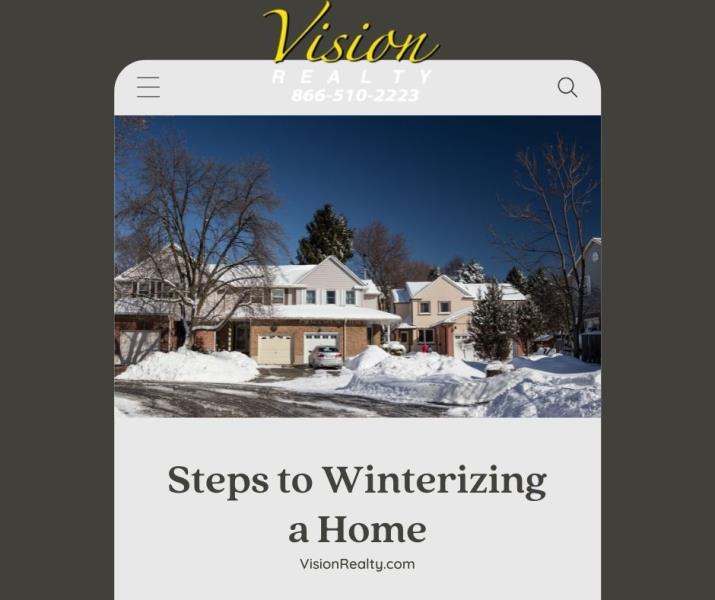 Here are some things you can do to prepare your Columbus area home for winter weather
Prepare the Plumbing
It is a great idea to make sure your plumbing is prepared for colder temps. One very good idea is to install sensors that will notify you when there could be a problem in the system. One of the most common home repair issues in the winter is burst plumbing pipes. This is also a costly repair issue that can take a significant amount of time to get back to normal.
If you have plumbing that runs through a crawl space you want to make sure it is insulated. You can either insulate the pipes or the crawl space itself. You also want to make sure all outside hoses are drained and disconnected and that outdoor faucets are shut off and covered with those specially made insulated covers.
Gutters and the Roof
Before any heavy rains or snowfall, make sure to inspect the condition of your roof after giving it a good clean off from debris. Cleaning debris from both the roof and gutters will help to prevent a possible ice dam that can become heavy with buildup and cause leaks and water damage. These are things that should be periodically checked during winter as well to ensure no buildup has occurred.
Insulating the Attic
Insulating an attic floor can also help to reduce the likelihood of an ice dam forming. This keeps the living areas of a home warmer. Before the weather gets super cold, go up to the attic and inspect the vents, check for leaks, and look over the insulation if you already have it.
Get the Heating System Checked Out
You want to make sure your home's heating system is in peak condition before cold weather sets in. You do not want to find yourself in the middle of freezing temps with a surprise HVAC malfunction. This is much less likely to happen when you have the system routinely checked and maintained by a professional. It is always better to be proactive than reactive in this situation. You do not want to be stuck in a lineup of other emergency customers waiting for their heating system to be fixed, while you try not to freeze in your warmest winter clothes inside your home.
Get Chimneys Checked
If you have a wood-burning or a gas fireplace, or just an electric insert, you should always have your chimney inspected and cleaned if needed. Often it is the buildup within a chimney that causes a fire instead of the fire itself. It's always important to have the chimney inspected yearly as well as cleaned.
Related: 9 Tips for a Safe Fireplace This Winter
Check for Drafts
As the air gets colder you will want to check areas around windows and doors to see if any cold air is rushing into the home. This can take a big toll on your heating costs. Make sure to caulk and seal cracks and use weatherstripping where needed.
For information on purchasing a home in Columbus Ohio and surrounding areas please contact us anytime.