Staging a Home for Post-Pandemic Selling
Posted by Donald Payne on Monday, June 8, 2020 at 9:23 AM
By Donald Payne / June 8, 2020
Comment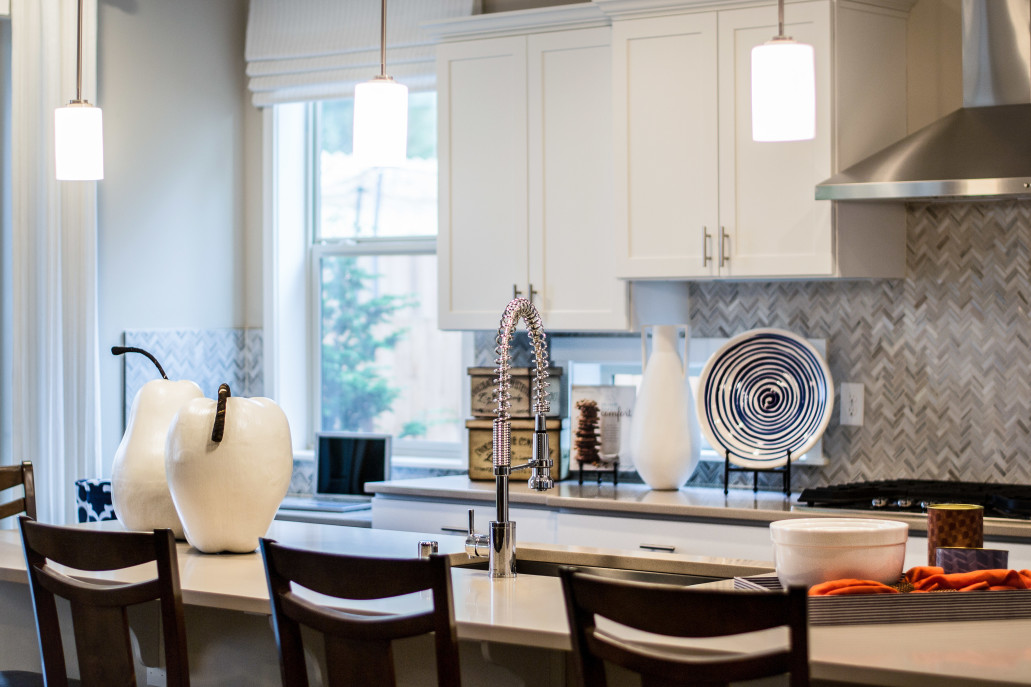 The worldwide coronavirus pandemic has changed our lives in many ways, one of the biggest impacts it has made is the amount of time we have spent hanging out at home. Some Americans have been under stay at home orders for months.
Hopefully, lockdowns are beginning to lessen and we are beginning to slowly return to being out and about. The pandemic had such a large impact that it will forever change some of the ways we do things. Just as former historic tragedies have shaped the generations that lived through them the coronavirus will shape some of the things we do. One of those things is what we find comfortable and necessary to call a house a home because we were in our homes for so long.
This changes the way homes will be marketed and sold as buyers shift their focus to new wanted features. One of the best tools to help highlight these features and sell a home right now is staging. Staging is basically redecorating a home in a certain way so that it highlights things buyers are looking for and helps them to picture what it would look like to live in the home.
Here are some staging tips compiled by top stagers to help a home appeal to what buyers will be looking for post-pandemic.
Home Office
The top of the list is a home office. A large percentage of people shifted their job to remote online work. Houzz, a site dedicated to home remodeling, conducted a poll asking homeowners and design professionals about their home office space. 55% of those polled said they have a home office, 25% of people polled including some of the former majority said they work from their dining table, and 11% said they work from the sofa.
Some challenges poll respondents faced with working from home were finding a place that was private or quiet and away from other things happening in the home, securing a solid WI-FI connection, and having a comfortable place to conduct work.
With these results in mind, it is a great idea to stage a home for sale with a dedicated office or even a space that can be creatively set up as an office space. Here are some tips for staging office space in homes
Use a bedroom if you have four or more or carve out space in a nook
Turn a hall closet into an office space with a desk and built-in shelving
Use a corner of the kitchen or turn the wet bar into a workspace
If you have an upstairs landing or an empty space under the stairs use that space
Place a smaller table in the dining room and set up a small desk there as well
Show Off Privacy in Outdoor Spaces
For many people, their yards turned into a way to safely get some fresh air. Backyards became a staycation oasis. Outdoor spaces have always received attention and now they will be receiving even more. Buyers will be looking for spaces they can hang out and enjoy nature on their own terms.
Turn your outdoor space into something a buyer can imagine hanging out in and enjoying all on their own. Try using neutral furniture with pops of color in pillows and potted plants. If there is a low fence giving sightlines to other back yards consider putting up a privacy wall or pergola to showcase privacy. Make a space into an outdoor room. Make it inviting where people can imagine wanting to linger and hang out.
Entry/Mudrooms
Mudrooms have taken on a whole new level of importance as a decontamination station to transition residents from the outside germ-filled world to the safe and clean respite of home. If your home has a mudroom make sure to showcase plenty of organized storage. If your home does not have one, use the area in the garage next to the door to put a bench, some coat hooks, and shoe cubbies. No room in the garage? Find some space to set these things up right inside the front door.
Are you hoping to sell your Columbus home right now? We can help you get it ready to list as well as market it and help get it sold. Contact us today.