Smart Primary Bedroom Renovations for Your Home
Posted by Donald Payne on Tuesday, October 4, 2022 at 9:36 AM
By Donald Payne / October 4, 2022
Comment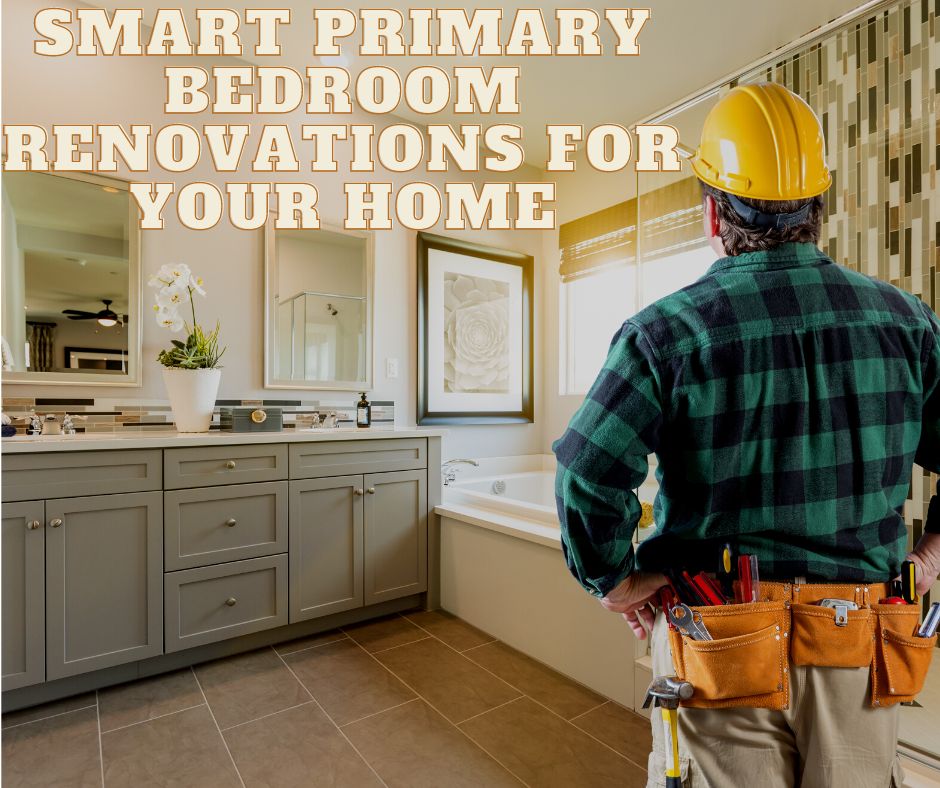 Though the primary bedroom is a major focus of almost everyone when they go to purchase a home it is often the last place a homeowner considers renovating when updating and making improvements.
Making just a few smart changes to your primary bedroom whether they be small improvements or a large redesign can take an average everyday bedroom and turn it into a place to recharge and rest which will not only impact the usefulness of your home but the quality of a homeowner's daily life.
A primary bedroom should be a place that truly serves the homeowner. One that can help them to unwind at the end of a long busy day and rejuvenate in preparation for the next. Not only will this have the home better serving the homeowner it could bring you more money if you decide to sell in the future.
Here are some smart primary bedroom renovations to make in your home
The en suite
A large number of homes have primary bedrooms with an attached private bathroom. But there are still many older homes or homes with smaller square footage that do not have a private en suite area dedicated for the use of the occupants of the primary bedroom.
If your primary bedroom does not have an en suite it is well worth making this large investment to create one. Having a private bathroom attached to your bedroom with a spa-like feel makes the space feel even more relaxing and special. It also greatly increases the value of the home as several home buyers will forgo purchasing a home that does not have a primary bedroom with an attached private bathroom. And when it comes to this private bathroom the more spa-like the better.
The closet
Creating more closet space in the form of a walk-in closet or just simply inserting a closet organization system will go a long way to make your room function and work for you. The most desirable of primary bedrooms have a walk-in closet with a bit of room for dressing. Having plenty of space in the closet allows for decluttering which we can all agree helps the bedroom to feel more relaxed.
Just make sure you are not taking square footage out of your bedroom that would make the space feel cramped just to fit in a walk-in closet. If you do not have the ability to create a walk-in closet at least creating a smart organizational system within the closet is a great idea to have your closet work for you instead of feeling chaotic and stressed by shoving in all the clutter.
Energy-efficient items
When it comes to the bedroom we don't often think of using energy-efficient construction items. But it is on the forefront of more people's minds especially when it comes to the private bathroom. There are many great items that can be used that are constructed from sustainable materials. This can include flooring made out of cork or bamboo as well as tiles made from recycled glass. And of course, there are always energy-efficient windows.
Don't forget the ceiling
Ceilings are a huge surface space that many people often don't spend much time thinking about. Creating a big design element in the ceiling can bring a bedroom from an ordinary space to an extraordinary and luxurious space. Simply adding some faux wood beams or an updated art-like lighting fixture will do the trick.
Bring some texture to the walls
Paneling in all different kinds is making a comeback. Not only does it add some visual interest it gives a feeling of luxury to a space. An added bonus to installing decorative paneling to a wall can be an added level of noise control which is very beneficial in a bedroom where you just want some quiet.
Considering color
Re-painting a room can make it feel like a completely different space with a different overall style and mood. You could choose a calming color like pale blue, gray or green which is very popular right now. Or you could choose the option of a darker color that creates more intimacy in the space and helps to make the room darker at night giving help to deeper sleep. The nice thing about paint is it does not cost a ton of money and can be easily changed out if needed when it is time to sell.
For more information on buying or selling a home in Columbus and surrounding areas please contact us anytime.
More Tips for Homeowners