Signs You May Be Paying to Much for a House
Posted by Donald Payne on Monday, November 9, 2020 at 9:40 AM
By Donald Payne / November 9, 2020
Comment
Many thought the Pandemic would usher in a real estate market crash, but the historically low drop in mortgage interest rates actually drove things into a seller's market where homes are selling at record paces and bidding wars are becoming more and more common. In the excitement and strong competition, it is possible for a buyer to pay too much to score that "perfect" house.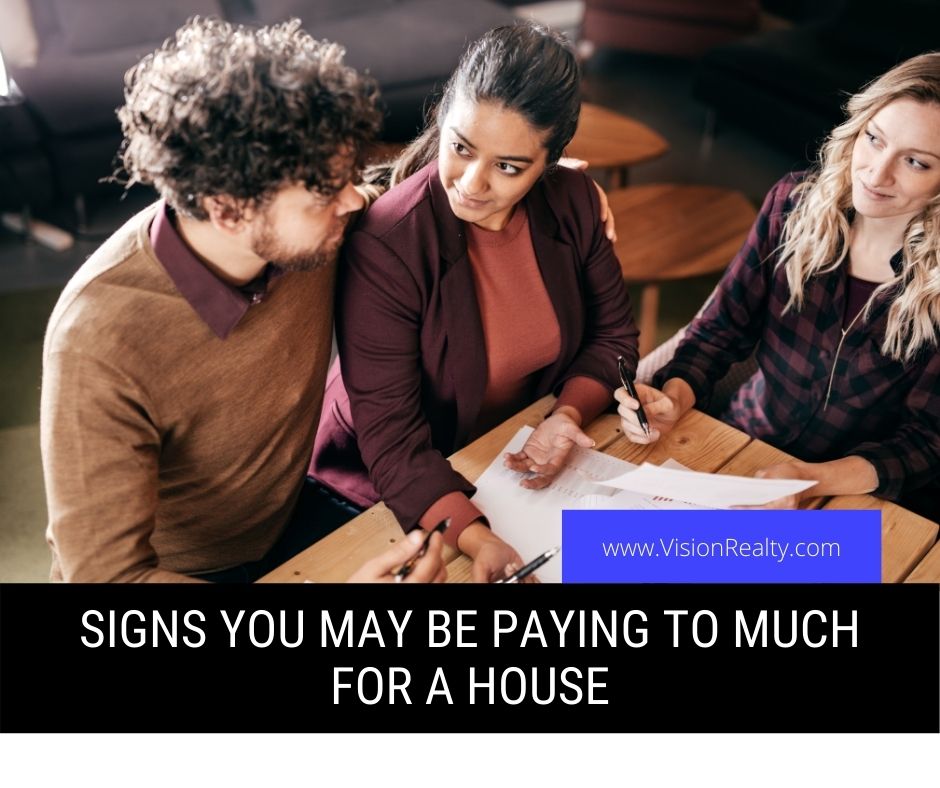 Right now the incredibly low inventory of homes for sale has created a huge demand for homes across the nation. As a result of this, home prices have risen much more quickly. The National Association of Realtors reports that the median price of homes sold across the country in September of 2020 increased by a whopping 15 percent from September of 2019.
The good news for homebuyers right now is that there is no expected housing market crash on the horizon. Even the most modest and reserved of real estate market forecasts report that they expect home values to flatten out or slightly decrease.
What previous housing issues of the not so distant past have taught us, like the huge housing recession of 2007/2008, is there is no guarantee that a home you purchase today is going to appreciate in value, is priced reasonably, or will even just retain its current "value." The best anyone who invests in a home can do is to make sure they are as knowledgeable about home buying as possible to make the best-educated decision possible and help ensure they are making the best investment they can.
Here are a Few Indicators that the Price of a Home Maybe Too High
The Listing is Getting Old (Stale)
One of the easiest ways to determine a home may be listed for too high of a price is when it has been on the market much longer than other homes in the neighborhood. Especially right now when homes are flying off the market, sometimes within hours. Ask your agent to pull the stats on houses they take you to look at. Has the home been listed much longer than other homes for the same price? Is it priced higher than similar houses recently sold? Has the house been removed from the market and placed back on? Your realtor will be able to give you good insight into what the true market value of the home is.
The House is Great, the Neighborhood Isn't
When you invest in real estate, the money maker is actually the land that it is sitting on, not the home itself. See the home deteriorates with age, but the land will always be valuable. Location is the most important factor in home value. If you are looking at a brand new home it is hard to tell what the subdivision will be like in a few years, but if it is located in a greater area that is rough or still up and coming it could be worth less money than investing in an older established neighborhood that is highly desired.
The neighborhood a home is in can guide its future value.
Automated Valuation Models Look Bleak
These models are a tool used in the real estate world to get an idea of how much a property is really worth. The tools use info from property transfers, taxes, and past sales on a property to help estimate a property's true value. This pared with the knowledge of an experienced agent about current local market stats can help to determine what a home really should be listed at. This is why it is so important to work with a skilled agent that is local.
Inspection has Red Flags
Once you have made an offer on a house, if you plan to mortgage it, you will be required to have an inspection. The inspection will help you to see the livable condition of the home. A great inspector will go over the home with a fine-tooth comb and point out any safety concerns as well as note any "cosmetic" issues. They will give estimates on the cost of safety issues and insight on what it could take to repair smaller issues as well as answer any of your questions to determine if something is an issue.
If there is a significant amount of work that needs to be done to the home, even if it may not be a safety issue you may want to rethink if you truly can afford to sink your money into making the home what you want it to be.
It is not unlikely for buyers to purchase homes for much higher prices or too high of a price in a seller's market. To ensure you are making a sound purchase always get the advice of a real estate pro.
For help buying a home in the Columbus real estate market and surrounding areas please contact us any time
More Tips for Home Buyers