Should You Sell Your House in 2021?
Posted by Donald Payne on Tuesday, December 29, 2020 at 8:01 AM
By Donald Payne / December 29, 2020
Comment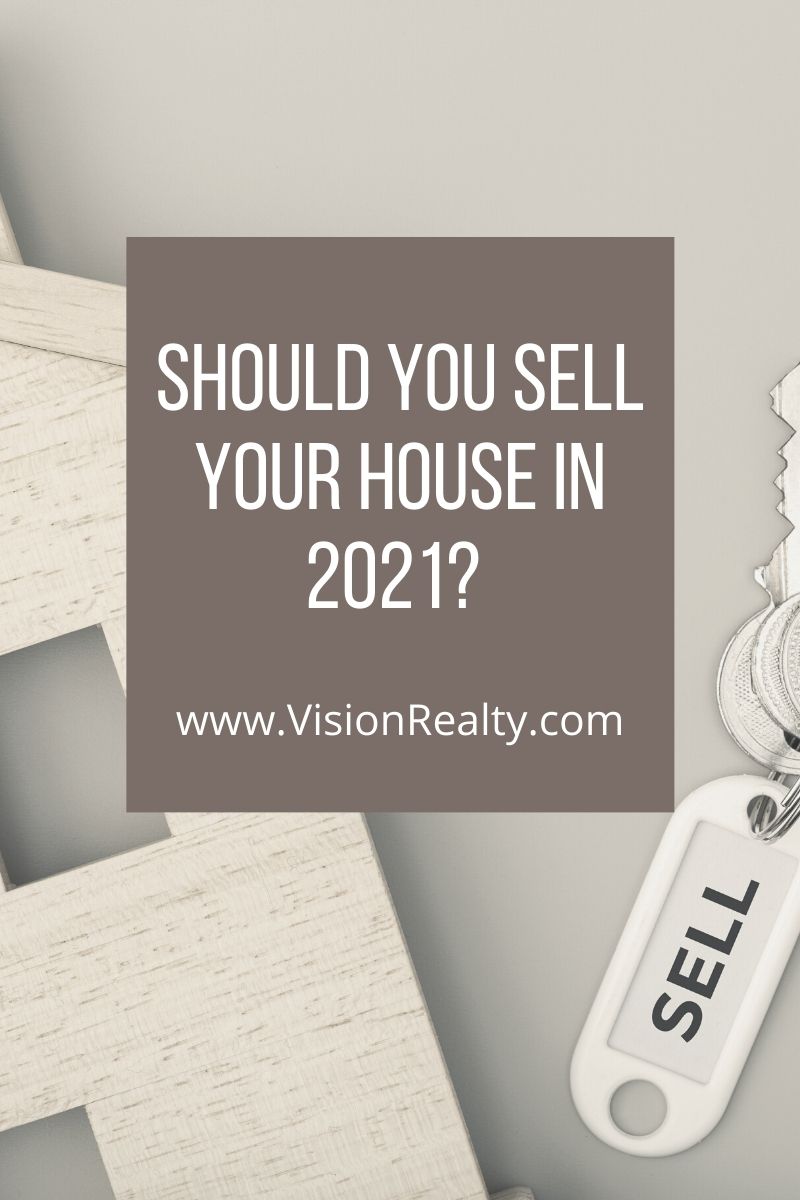 Well, we are almost done with 2020 and I'm sure most of us are glad to see it go. There's a lot of hope for 2021 and whether you're looking to be healthier, get the vaccine, get kids back in school, or just return to some form of normality, 2021 is going to be a good year. If you've been holding off selling your home you might be considering putting it on the market the next year. The housing market everywhere has been a unique dynamic with high demand and rising home prices in most markets across the country. After the initial drop in activity in March and April, many places came back with a bang.
The Columbus real estate market is no different. We've been going great for the last 67 months so if you're considering selling your home, now is a good time to consider the market, the best time to list, and the right price. Buyers are eager to move and with the supply of homes diminishing, naturally, home prices have increased in most places across the country.
Homeowners now have a unique choice, should you put your home up for sale to take advantage of the current demand or wait out the pandemic for a more vivid or clear picture of the future of our economy or simply stay put? There are reasons for both so let's discuss the reasons to sell and other reasons to wait.
Why now is a good time to sell your home.
Interest rates are low.
Interest rates are expected to stay low throughout 2021 bringing a lot more buyers into the market. With rates as low as 2.2%, even home buyers that couldn't afford a property just a couple of years ago are now faced with more choices and more financing options. This might be a great time to sell as you can increase the price of your home and still have a good pool of homebuyers.
You have a starter home and want to move up.
If you currently live in a starter home or it's one of the first homes you've ever purchased, it may be time to increase that space. If you're looking for a little bit bigger home, more room, or a different location, now is a great time to sell your starter home to those just entering the market and move on up.
You need to move.
Sometimes, the clear factor that you just have to move is motivation enough. Maybe your job has relocated, you now work from home so want to be outside the city a bit more, or you just need more space for the growing family or more family time at home. Regardless, if you need to move, now would be the time to sell.
Reasons to wait.
You've recently refinanced.
If you have just recently refinanced your home now may not be the best time to sell. Many homeowners have recently refinanced, which means there's no good reason to sell the home and if your refinance mortgage has helped ease financial hardship by lowering monthly payments, getting involved with the new monthly payment may be outside your budget.
You're not sure if you can afford your next home.
Just because it's a great time to sell doesn't necessarily mean it's a good time to buy. If you've been unemployed, furloughed from your job, have taken a pay cut or if layoffs are in the future, now may not be the time to buy a new home and sell your existing one. Homeownership is a form of security so staying put might be ideal for now.
The competition struggle is real.
Competition is fierce out there and for those that have been saving money or have a large down payment and can close quickly, competition might be fierce. The caveat of a strong seller's market is that as a homeowner, you may struggle to find a home to buy. Typically you want one that's better than the one you have now and that might be challenging. A dedicated and aggressive buyer's agent is really the key to getting a good home but if that competition is scaring you away from the market, now may just not be the best time to sell and buy. [Source]
Related: Finding a Deal Even in a Seller's Market
By thinking over all of your finances both for now and in the future and whether or not it's a good time to sell, will help you make an informed decision for 2021. If you're considering selling and would like to know what your home is worth, fill out the form below and we are happy to get in touch with you. This is a no-obligation listing consultation so let us know below your concerns and if you have more questions about selling your Columbus area home.