Should You Purchase an Investment Property in Columbus?
Posted by Donald Payne on Thursday, April 27, 2023 at 3:42 PM
By Donald Payne / April 27, 2023
Comment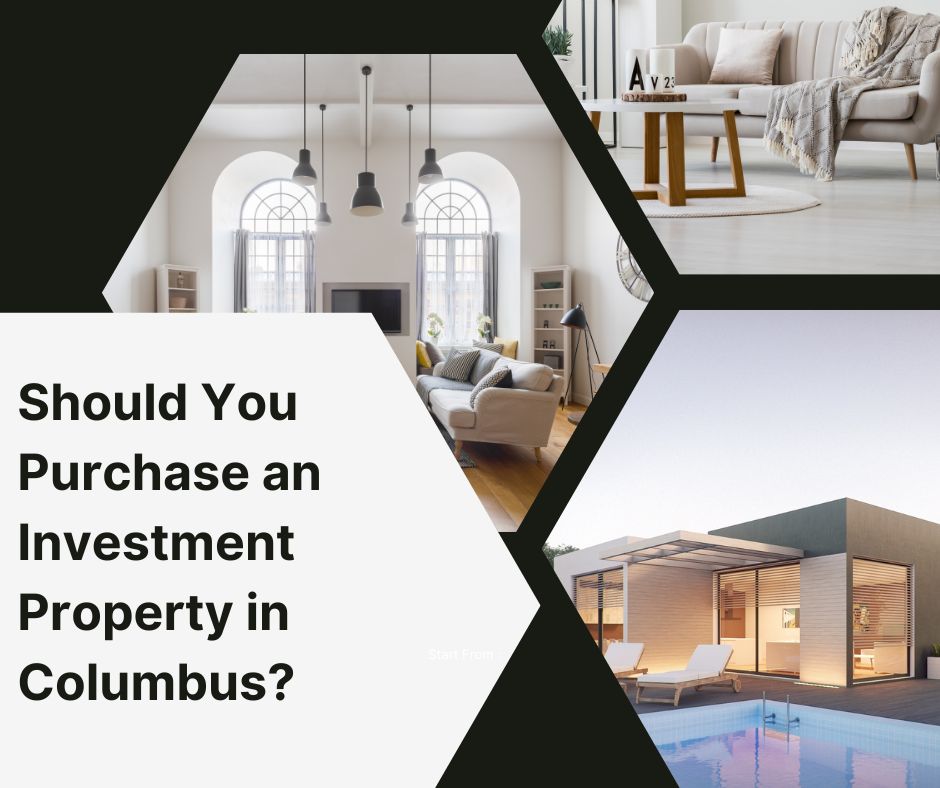 Purchasing investment property can be a good way to build your wealth portfolio and create some somewhat passive income. Columbus is a promising place for investing in properties. One of the biggest benefits of choosing Columbus to purchase an investment property is it's very affordable in comparison to other locations around the country.
Great reasons to invest in real estate in Columbus
Columbus is an amazing place to live and is growing in popularity and desirability for many reasons. Because of this, it can be a promising area to purchase investment properties and begin making a profit in the real estate market. Some of the biggest reasons to invest in real estate properties in Columbus include the population growth, the promising and growing job market, the more affordable cost of living, the great quality of life, and a strong real estate market.
Let's take a closer look into each one of these reasons to purchase investment properties in Columbus.
The quality of life
When someone chooses a place to live they want to know that the area has or offers specific attributes that they will be interested in to enable them to get involved in the community and love the area that they live. Columbus offers great shopping, numerous different entertainment venues, great restaurants, the ability to get outside and live an active lifestyle, and much more.
The job market
Columbus has had a promising and growing job market since the year 2010. Columbus's unemployment rate has been decreasing since then. In 2010 the unemployment rate was 9.5%. In December 2022 the unemployment rate in Columbus was 3.4% which is a very huge decrease. A large portion of Columbus's economy is in insurance and banking, and there have been several large companies moving into the area recently. Columbus is also great for steel and logistics as well as medical research and technology. There's also a promising market for jobs within education and government as well. Columbus has a very stable job market that continues to grow and this draws people to the area.
The population
The population of Columbus has been growing steadily which only helps to back up that people are desiring to live in the Columbus area and ask such will be looking for somewhere to live. The population of Columbus has increased by 15% over the last decade.
The cost of living
When compared to the cost of living across the United States Columbus has a 5% lower cost as compared to the national average. A low cost of living is attractive at any time but is especially attractive right now as the cost of many other goods in the country is increasing. This coupled with a promising job market for well-paying jobs attracts many people to the area, especially young professionals and families.
Columbus real estate market factors
When deciding to invest in real estate in an area it is always good to study the health of the local real estate market. In the last year, Columbus property values have increased by 17.3% and the median listing home price is around $249,000. The median sold price for a Columbus home is $273,000. This is very promising news showing that homes have been selling above their list price. The most expensive location in Columbus is German Village with a median home list price of $475,000 while the most affordable location is South Linden with a median list price of $140,000. This shows that there is a wide range of prices for available real estate properties and that it is pretty affordable to purchase an investment real estate property.
Of course, it is always in a real estate investor's best interest to do homework on the most desirable rental locations in Columbus before making their decision on purchasing a particular property. It is also good to do research on the potential of a particular property and its ability to bring in rent and remain occupied. The best way to do homework on the potential of an investment property in Columbus is to talk it over with an experienced real estate agent that works with real estate investment properties.
If you are interested in investment properties in Columbus we are highly knowledgeable in all Columbus real estate and are happy to help you find the best real estate investment opportunities in Columbus and surrounding areas.