Should You Lower the Price of Your Columbus Home?
Posted by Donald Payne on Wednesday, August 23, 2023 at 3:34:14 PM
By Donald Payne / August 23, 2023
Comment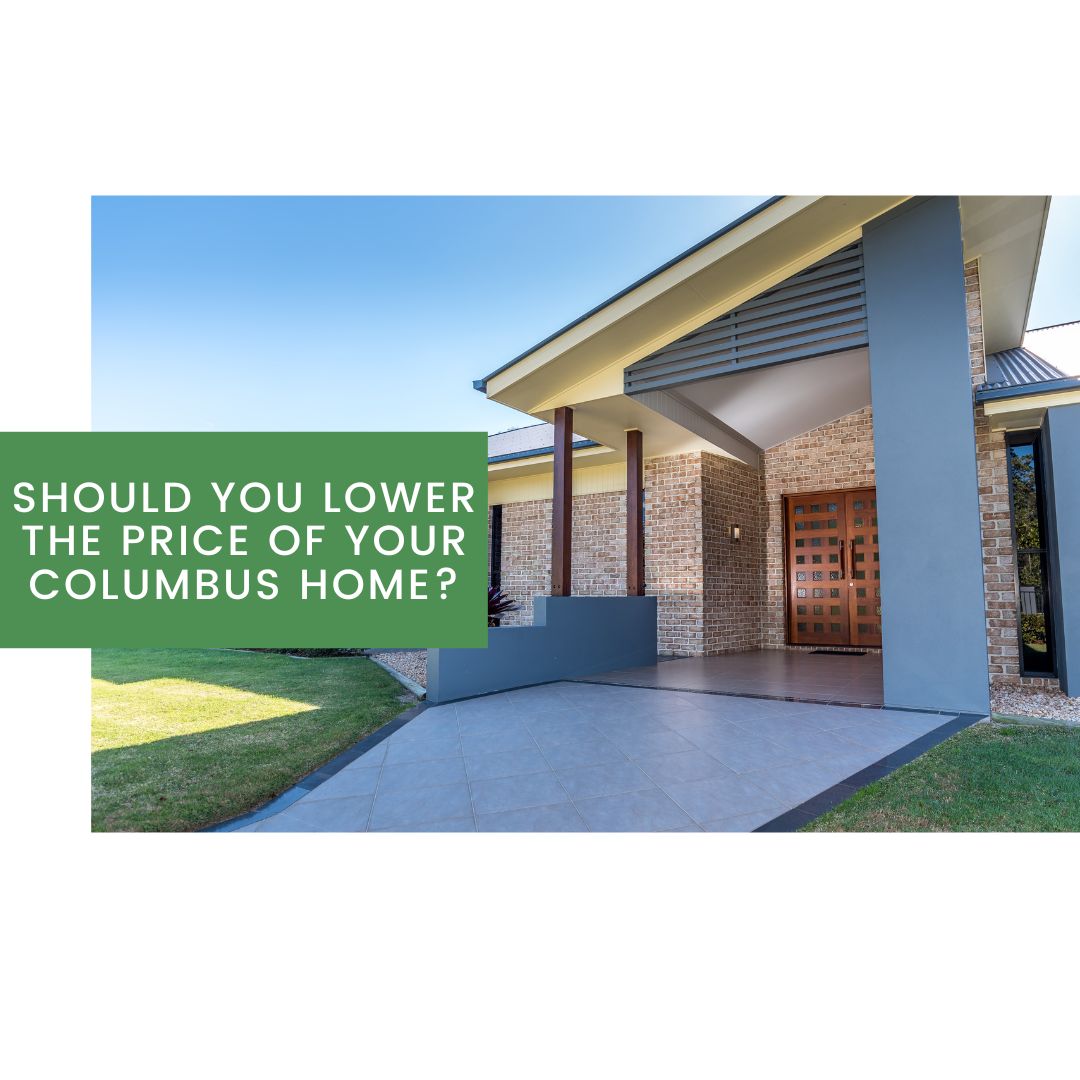 Selling a Columbus home, even in a seller's market can be a challenging task. There are many details to have ironed out before the home actually gets listed on the market. These can include what items you will spruce up in the home to get it ready for showings, whether you will hire an agent, and what price to list it for. And even in a seller's market, there could be a home that is not selling as quickly as the homeowner would want or expect.
What should a Columbus homeowner do if their home isn't selling? Should they lower the asking price in hopes of attracting more hopeful Columbus homebuyers?
The Importance of the Right List Price
Real estate website realtor.com showed that just over 14% of homes for sale in America had a price reduction on their original list price in June 2023. The previous year showed that 14.7% of homes listed reduced their price in June 2022. This is a slight decrease in year over your numbers but it is still a fair amount of homes that reduced their price in order to receive an offer
The majority of these price reductions are attributed to homes that were not set at a proper fair market value asking price when originally listed. A home receives its best interest within its first two weeks of being listed on the market. If a home is priced too high it can turn buyers away. This is one of the leading reasons that homes sit on the market especially when inventory is low. It is also found that homes priced too high that do receive offers will often receive offers much lower than the fair market value of the property. It really is important to have the right listing price from the get-go.
But what if your home is priced properly and is still not receiving offers?
Strategies to take before lowering your list price
If you believe that your home is priced at fair market value there are other things you can do to help your home sell when it has been on the market for some time. First of all, you can refresh the listing. Refreshing a listing costs nothing and it can make a huge difference in how many people view it online. Many buyers who have been searching for a home for some time will only pay attention to brand-new postings for example. Refreshing the listing can mean putting new content on it such as adding some staging or providing the floor plan or a 3-D tour. This can help bring more Internet traffic to your online listing and can help bring more people to see the home in person.
The three major reasons a home does not sell include price, condition, and location. Location is something that cannot be changed and if you are hoping to not have to change your price then considering a change in the condition could benefit you. You may decide to clean up your landscaping a little more or pull out some clutter from your home and take new photographs. Or you might decide to have the home professionally staged with rented belongings and professional decorating. Doing even more to help potential buyers see themselves living in the home could be your ticket to getting the offer you are seeking without reducing your price.
Importance of having the right professional help
Making sure you have the right experienced Columbus real estate agent on your side can make all the difference in selling your home successfully and for the proper list price. Having a real estate agent on your side can help you set a fair market value list price from the beginning without much work on your part. Your real estate agent will be able to do the research into the fair market value of your property and help you arrive at the best list price possible. Starting out with the best price helps to drive interest in your home from serious buyers. They can also advise you on budget-friendly and easy ways to get your home ready for in-person showings. It really is beneficial to ask the advice of your trusted real estate agent. They are here to help you have home-selling success.
If you are considering selling your home in Columbus or need some help getting your home sold please contact me. I am here to make the home selling process as stress-free as possible and have successfully helped many clients sell their Columbus homes in all real estate market conditions.