Should You Invest in a Home Warranty
Posted by Donald Payne on Monday, May 16, 2022 at 9:41 AM
By Donald Payne / May 16, 2022
Comment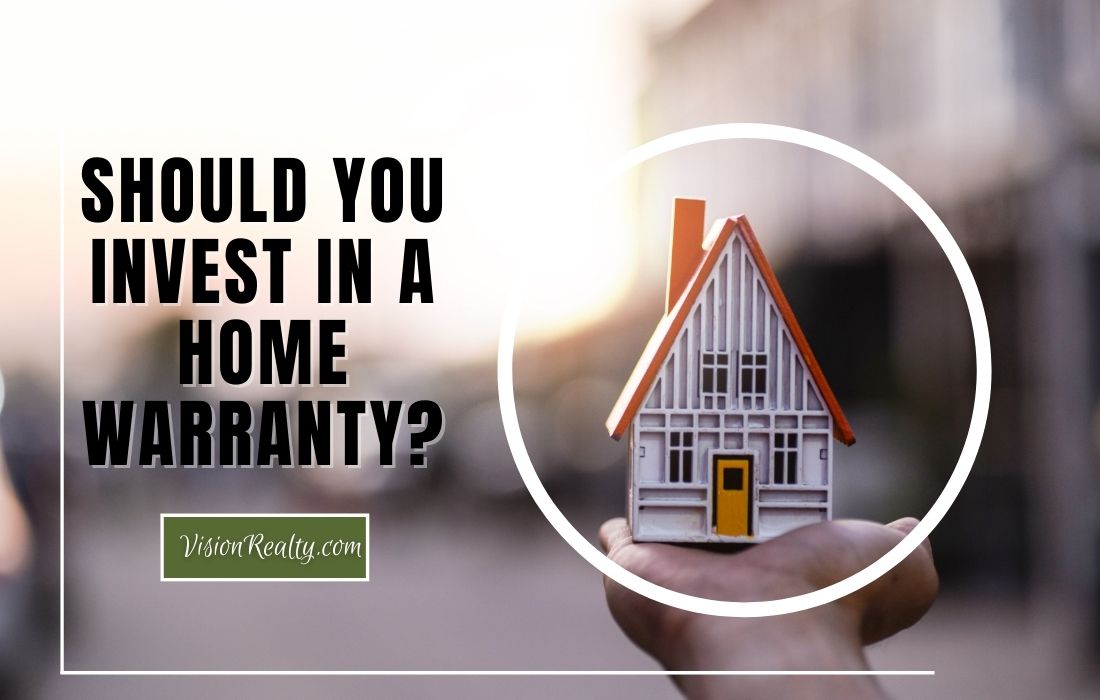 It is very important to protect the biggest investment you will make in your life, your home. The most common and first thought of a way to do this is with homeowners' insurance. What some homeowners may not realize is that homeowner's insurance does not cover every possible type of damage to your home. In the case of a natural disaster or unforeseen emergency situation it can be helpful, but what happens if your furnace breaks down?
This is where a home warranty can kick in and help out. A home warranty helps to provide protection against high ticket costs of home maintenance when things like systems and appliances fail. Warranties do cost hundreds of dollars and have their own exclusions leading people to wonder if they are really worth the cost.
Here's some information on home warranties to help you decide about purchasing one
What is a home warranty?
Home warranties will pay for the repair or replacement of items covered within the program such as appliances or other major operating systems in your home. Warranties that are purchased when you buy your home can provide coverage for a specific amount of time. The most common types of warranties are those included with brand new construction homes that last about one or two years. Some warranty plans can be sold as a subscription-type service and charge a monthly fee just like homeowners' insurance.
If a repair is needed that will be covered under the warranty the homeowner will need to call the warranty company and arrange for a service call. In some cases, depending upon the warranty there could be a fee associated with the service call.
How much do home warranties generally cost?
The cost of a home warranty really will depend upon the company in which you purchase the warranty just like with homeowners' insurance. Some home warranties cost as little as $300 a year while others can cost thousands. Typically, higher-priced warranties will offer a larger amount of coverage.
The most common factors that play a role in the price of a warranty include the amount of coverage, the size of the home being covered, and how much the company charges for each service call. In some cases, companies may offer differing prices for service calls as well.
Many companies have offered monthly plans to help homeowners be able to more easily afford their coverage. Some warranty coverage can be as little as $40 per month.
Is it a good idea to purchase a home warranty?
Most newly constructed homes will offer a home warranty in the purchase price. But what about existing resale homes? It could be a good purchase to invest in. Especially now as the cost of several replacement items is increasing.
Another benefit of purchasing warranty coverage is the ability to have a network of licensed and vetted professionals at the ready who work through your warranty company instead of searching for these people on your own.
For older homes, it could save you a lot of money but you need to make sure that you are well aware of all of the details in your warranty contract. You need to make sure that you understand every detail of your warranty coverage. It is always in a homeowner's best interest to know exactly what will be paid for if it has a problem. It is also good to know details like the homeowner's responsibility of making sure that proper maintenance has been conducted so that the warranty is not voided. And of course, it is always best to get referrals from friends as well as shop around for the best plan and price for you.
At Vision Realty we like to recommend the services of Advantage Home Warranty, you can check them out on their website at this link: https://advantagehw.com
It is a great idea to do your homework on any warranty company to make sure that they are reputable and that they will provide the service you are hoping for. You want to make sure that you understand the actual cost of the warranty as well as what is being covered. You want to know you are sure of the service call costs and the process for making a claim as well as the company's average response time.
For more information on purchasing a home in Columbus Ohio and surrounding areas please contact us anytime.