Should You Have an Inspection Done Before You List Your Home for Sale?
Posted by Donald Payne on Tuesday, February 28, 2023 at 5:58:23 PM
By Donald Payne / February 28, 2023
Comment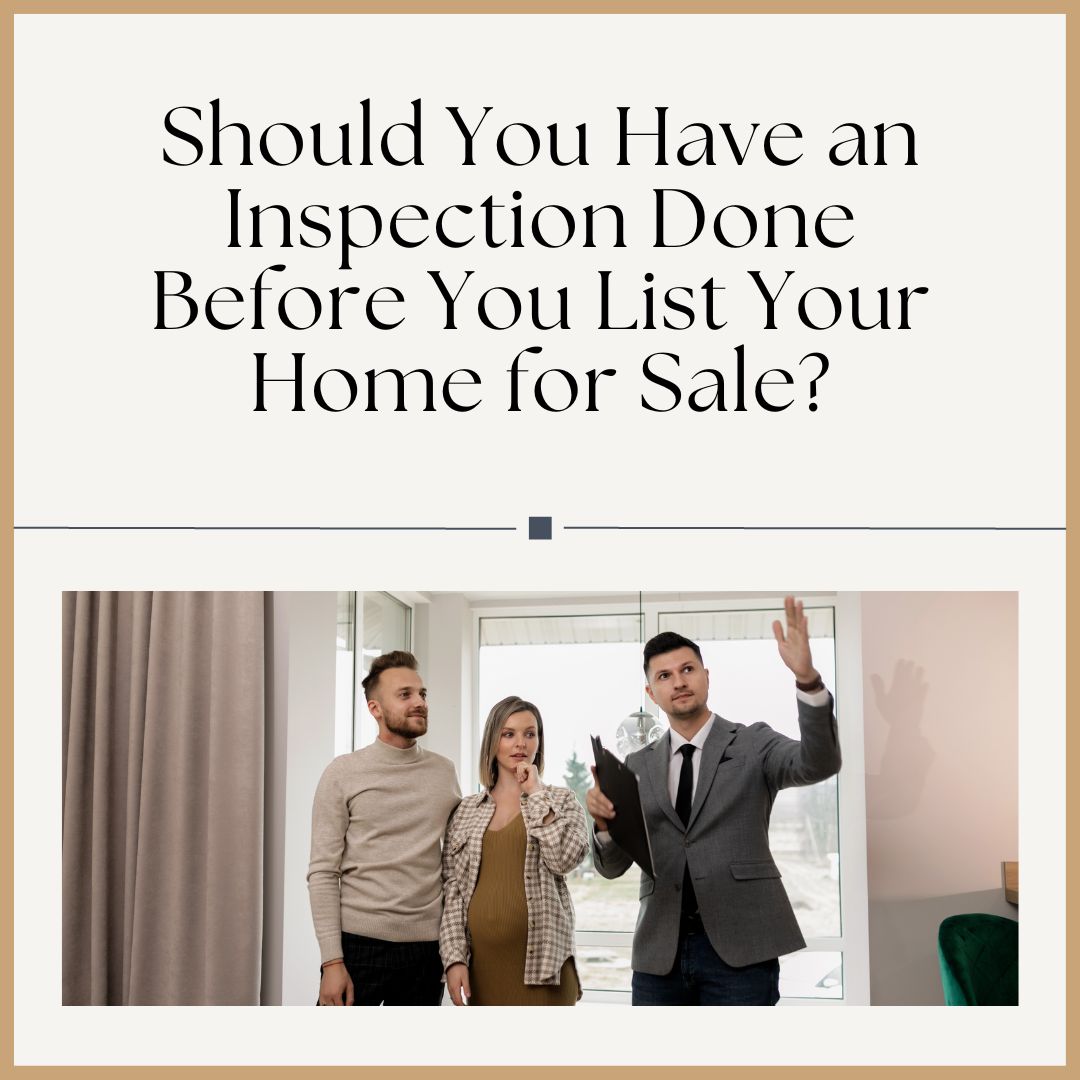 The most common time to hire a professional home inspector in Columbus is when you are purchasing a Columbus home as part of the due diligence process to make sure the home is a sound purchase. At this portion of the home purchase the buyer has communicated in their purchase offer contract they would like to pay for an inspector to come and check out the home for any major (and minor) issues.
If sizable repairs are found to be needed after an inspector looks over the property this can mean the buyer will come back to the negotiation table and ask the home seller to make the repairs or lower the price of the home in acknowledgment that it is going to cost the buyer some money to make the repairs. If a seller is not willing to negotiate it could mean the buyer will walk away from the home. Or if the buyer is not willing to deal with the issue altogether they may just rescind their offer.
It is not required that a home buyer have an inspection conducted although some lenders will require it in order to approve financing. It is still a smart move on the part of a home buyer to have an inspection conducted. Likewise, it is also not required that a buyer have an inspection conducted before selling the home. Why would a homeowner pay for a service that is traditionally paid for by a home buyer? This is why it is not common to see a homeowner have an inspection conducted on their home before listing it for sale. But it can be beneficial to have one done before listing your home. here's why.
Reasons to Get a Pre-sale Inspection on Your Home
It Cuts Down the Chances of a Surprise
Any home, even a brand new construction one, is going to have a few problems found by a professional inspector. No home is built completely perfectly even when it is built brand new. Homes that have been pre-owned and lived in by someone else have a higher likelihood of finding little quirks and problems with wear and tear. Even the most meticulously cared-for home is going to have something that is not perfect.
Having an inspection conducted before you list your home for sale will give you insight into anything that might come up when the buyer is going through their purchase process. It helps give you a jump on the game and know what to expect. It can give you some insight into any potential issues that may be lurking in hidden areas of your home that you were unaware of.
It is not uncommon for a homeowner to list their home for sale and get to the inspection portion where the buyer's inspector comes in to look at the property and finds something that the homeowner was unaware of as they thought their home was in pretty good condition.
There is nothing wrong with realizing an unexpected issue in your home as walls are not see-through and no one can tell what is truly going on until you are specifically looking for something. In some cases, an inspection may not even find every issue because the inspector is not going to rip open the walls. But having a professional come and look over your home before you list it for sale can greatly reduce your chances of being caught off guard by any issues. It can help you to prepare for making price adjustments or help you decide if you will make the repairs before listing your home.
It may help you to determine the best list price
Having the best insight into the true condition of your home with professional knowledge will help you to determine the best fair market value of the property. Getting the inspection report and going over it with a trusted buyer's agent can help you to set the best possible list price for your home. Taking into account the condition of the home and what you plan to repair before listing and what you will not can help you to set the most accurate list price for your home.
When it comes to selling your home having an accurate list price is important to the outcome of your home sale. Setting a price too high can turn buyers off and leave your home sitting on the market longer which often results in a price reduction and buyers wondering if there is something wrong with the home that it isn't selling and the price needed to be lowered.
Setting the price of the home too low will automatically cause buyers to wonder if something is wrong with the home. It can also create issues with the lenders wondering why the home is priced so low. Not to mention you want to make sure you are getting top dollar from the sale of your property.
Buyers Might Accept the Inspection
Showing the inspection report to potential buyers and communicating that the home has already undergone an inspection by a professional can be appealing to a buyer. In some cases the buyer may accept this inspection and forgo the buyer's inspection during the due diligence period of the home purchase and as such the home sale will go much faster without this added step of the closing process.
If you have the money to do so it may be a while worth the benefit of having your Columbus home go through a pre-listing inspection. It might cost some extra money upfront but it could help you to sell your home faster and at a better price.
For more information on selling your Columbus home please contact us anytime.