Should You Consider a Duplex in Columbus?
Posted by Donald Payne on Monday, August 23, 2021 at 10:55 AM
By Donald Payne / August 23, 2021
Comment
For some, homeownership sounds like a great opportunity but they also wrestle with the ability to make passive income by renting out a home to someone else. One way in which some homeowners are able to do both is by purchasing a duplex property. Here are some things to know about how duplexes work and how they could make you money while also being a great home for you.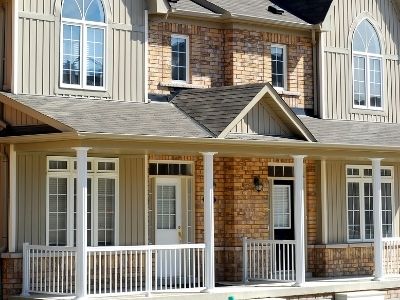 What is a Duplex?
A duplex is a type of multifamily home with just two individual living units that are connected by a shared wall in the middle. A duplex has a separate entrance to each living space and each half of the duplex building is considered its own apartment. Most often a duplex looks like a house with two front doors, often side-by-side. Some duplexes can also be an upstairs unit and a downstairs unit split by the floor in the middle.
In some urban areas where multifamily housing, such as condos and townhomes are common, a duplex might be described as a two-floor apartment in a larger building complex. This is most often found in very large cities like New York.
How to Know if Living in a Duplex is Right for You
Considering purchasing a duplex would be a good way to start out your real estate investment adventure. If you are transitioning from renting a home to owning one it can be an easy way to do so while making some income on the side as you are already used to sharing walls with other renters. However, if you were hoping to get away from the shared spaces of your renting experience this might not be your favorite way to go. If you plan to rent the other side of the duplex out your renter will have easy access to their landlord at all times of the day, you will want to be very discerning on who rents the other portion of the home.
Making a Profit from a Duplex
Before taking the leap into becoming a landlord there are several things to consider. The first one is that you will only be making money as long as you have a tenant and the tenant is paying a sufficient amount of rent. As with any real estate investment, it is also good to know that real estate investing is a slow profit business. You will not see a large amount of profit in the first few years of rental ownership and the ability to build equity in the property is a large key to your success as a real estate investor. The upside to being a real estate investor is even if there is no one renting the property (as long as you can afford to make payments on the property) you will be making equity.
Before making any real estate investment purchase decisions, it is always best to consult a financial expert and let them take a look at your personal financial situation. Tell them about your financial goals over the next few years. They can help you to determine if purchasing a duplex is a good first step into the real estate investment world so that you can see your goals come to fruition in the future.
For more information on duplex properties in the Columbus area, or other Columbus area real estate please contact us anytime.
No Matching Listings
Try a new search, or click below to get notified when matching listings become available.