Shopping for a Lower Mortgage Rate on a Columbus Home
Posted by Donald Payne on Tuesday, April 18, 2023 at 6:42:28 PM
By Donald Payne / April 18, 2023
Comment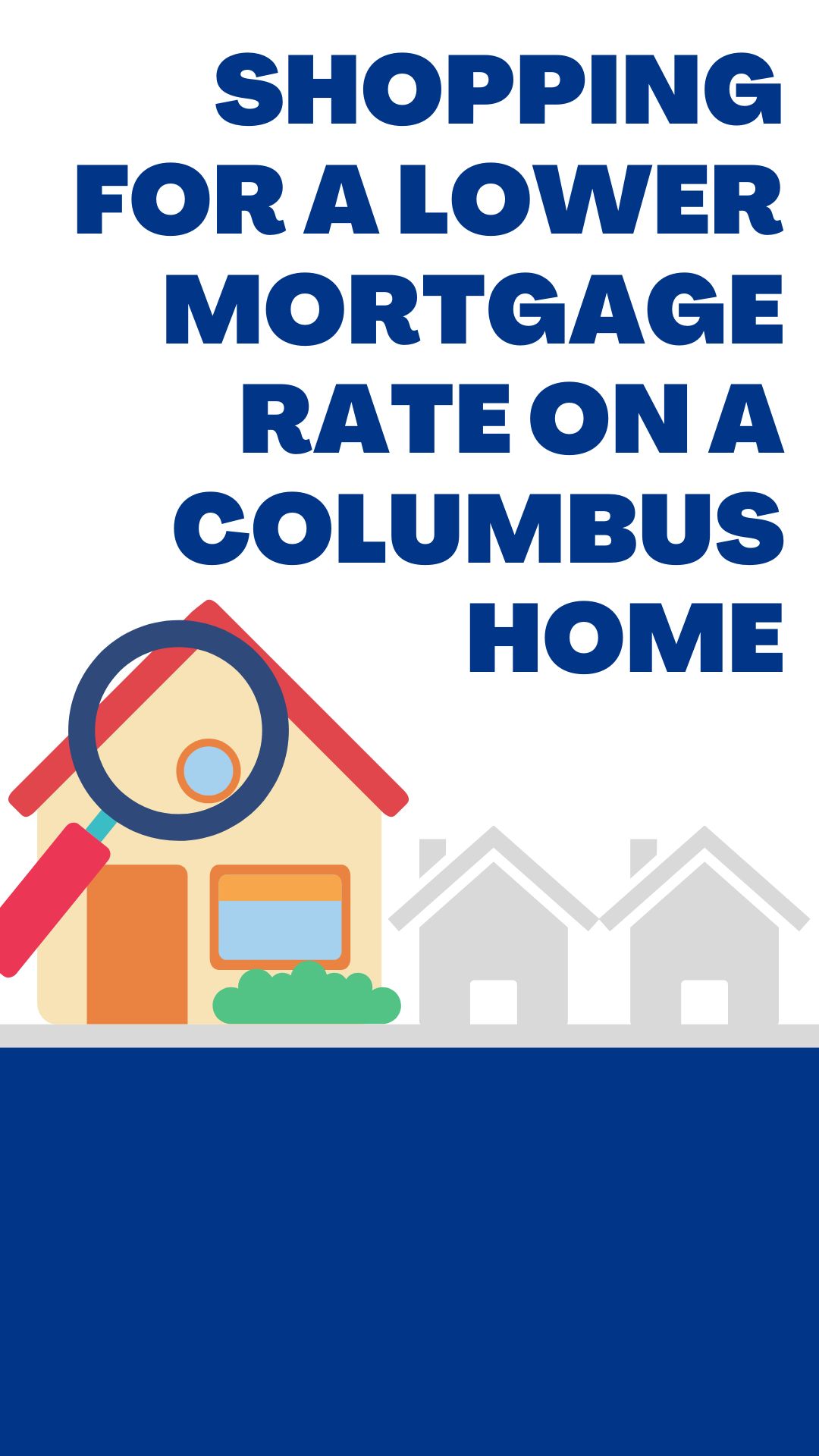 When purchasing a Columbus home a majority of homebuyers will use a mortgage to help them afford the purchase. Committing to a mortgage can seem like a very overwhelming process and mortgage rates keeping at a higher percentage than they have been in over a decade can only add to those feelings.
But one great way to help find the best mortgage rate possible for a Columbus home purchase is to shop around and get more than one mortgage approval offer. What is surprising is that there are so many people who do not shop around for the best mortgage rate possible.
It is highly beneficial for Columbus buyers to take a little extra effort in finding a mortgage. Research has shown that buyers that have looked at even just two quotes saved an average of $600 per year on their mortgage. Research has also shown that savvy home shoppers who looked over four or more mortgage offers saved up to $1200 annually according to Freddie Mac.
Some tips on shopping for mortgages for a Columbus home purchase
Find more than one mortgage lender to shop with
Looking over the mortgage options from different lending companies is highly beneficial. There are several different ways you could look over what lenders are currently offering. You could choose to use online mortgage rate comparison tools that can help compare mortgage rates from multiple lenders. You could find mortgage lenders in your area and look at them individually and discover what loan products they are offering. Or possibly the best plan is to work with a mortgage broker who makes it their job to shop for several different mortgage loan options for you.
A mortgage broker makes it their job to shop for several different mortgages using several different personal financial factors about a client while taking a very small window to do it to minimize the impact of drawing credit information on the client's credit score. A mortgage broker will narrow down all of the options given your personal financial factors and return to you with what they feel are the top choices you would qualify for in a mortgage loan.
The broker will go over the details of each loan offer and how they are beneficial and some ways in which there may be drawbacks to each mortgage product. Going over the fine details of each mortgage loan and what it would look like for you to personally take each loan will help to give you a clear picture explained by a professional to help you make the best decision on what loan you want to take.
A good strategy for locking in a mortgage rate
Once you find a loan with a mortgage rate that looks promising to you and the other qualifying factors of the loan fit into your personal financial health budget it is good to make sure you lock in your rate. Locking the mortgage rate means that it will not change from your lender for a specified amount of time even if the mortgage rate average fluctuates.
Interest rates for mortgages have the ability to change daily and sometimes they can change more than once on the same day. Once you have preapproval it is a good idea to go shopping and find the home you would like to make an offer on. Once you have made an offer you want to lock in your rate as soon as possible to ensure it will not fluctuate. The standard mortgage rate lock is 30 days and some lenders for an additional fee will lock a mortgage rate for an additional extended amount of time. It is a good idea to calculate what this added cost would look like in your monthly payments before trying to extend it.
When it comes to finding the best price for a mortgage loan and saving some money on your housing cost in Columbus there are a few different strategies. No matter your strategy it is always in a Columbus homebuyer's best interest to make sure they look over more than one loan type that they could qualify for because it could save them a significant amount of money.
For more information on purchasing a home in Columbus and surrounding areas please contact us anytime.