Save Money on a Kitchen Renovation by Giving Your Cabinets a Facelift
Posted by Donald Payne on Wednesday, November 2, 2022 at 9:23:05 PM
By Donald Payne / November 2, 2022
Comment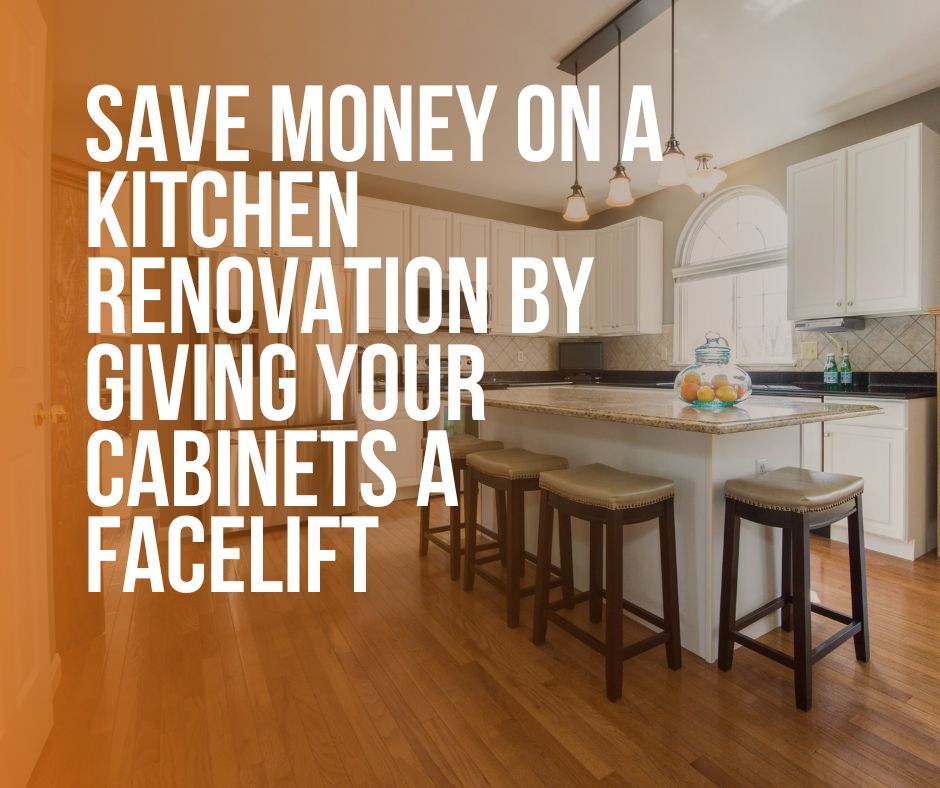 As buying a home gets more expensive more homeowners are considering the option of remodeling their existing home. But remodeling can be pricey as well. Knowing the square footage of a room like a kitchen can give you a rough estimate of the cost involved in a whole house renovation. But a complete overhaul of a kitchen may not be in many homeowners' budgets but there are some ways that you can give your kitchen a facelift without breaking the bank. One of the largest expenses in a kitchen remodel is replacing the cabinets, but what if you don't have to?
Here are some ways to make over your kitchen cabinets without replacing them
Reface the cabinets
Simply refacing cabinets can give them an entirely new look and feel without tearing out the entire old cabinet structure. Refacing cabinets is simply removing the front like the doors or the drawer fronts and either replacing them completely or giving them a new look.
This can be done with paint, stain, veneer, or even placing items like laminate or peel-and-stick materials to the front. If your cabinets are in relatively good shape this is a much more cost-friendly option.
Simply paint them a new color
It is amazing what a fresh coat of paint can do to bring cabinets back to life. It can take some time to sand down and prep for new paint as well as go through the actual painting process but once you are done you'll feel like you have a whole new kitchen.
More: The Pros and Cons of Peel and Stick Backsplash
Add new hardware
If you have a classic and simple set of cabinets that is in good shape sometimes all they need is a refresh with new drawer pulls and cabinet knobs. If you have cabinets without these items adding these may give them a brand-new luxe look you never realized.
Give the inside a refresh
If you are in your kitchen often you are constantly looking at the insides of the cabinets and they are just as important as the outer portion. There are several great ways that you can give the inside of the cabinets a makeover to help them work more efficiently and look better. You can do things such as adding organizational racks or dividers in drawers as well as getting the inside a fresh coat of paint or placing some fresh shelf paper.
When it comes to remodeling giving attention to your kitchen is always a smart choice as it can not only help you feel better about your home it can help add some value to it if you decide to sell one day.
For more information on real estate in Columbus and surrounding areas please contact us anytime.
More Tips for Homeowners