Respectfully Backing Out of a Real Estate Offer
Posted by Donald Payne on Monday, January 10, 2022 at 12:54 PM
By Donald Payne / January 10, 2022
Comment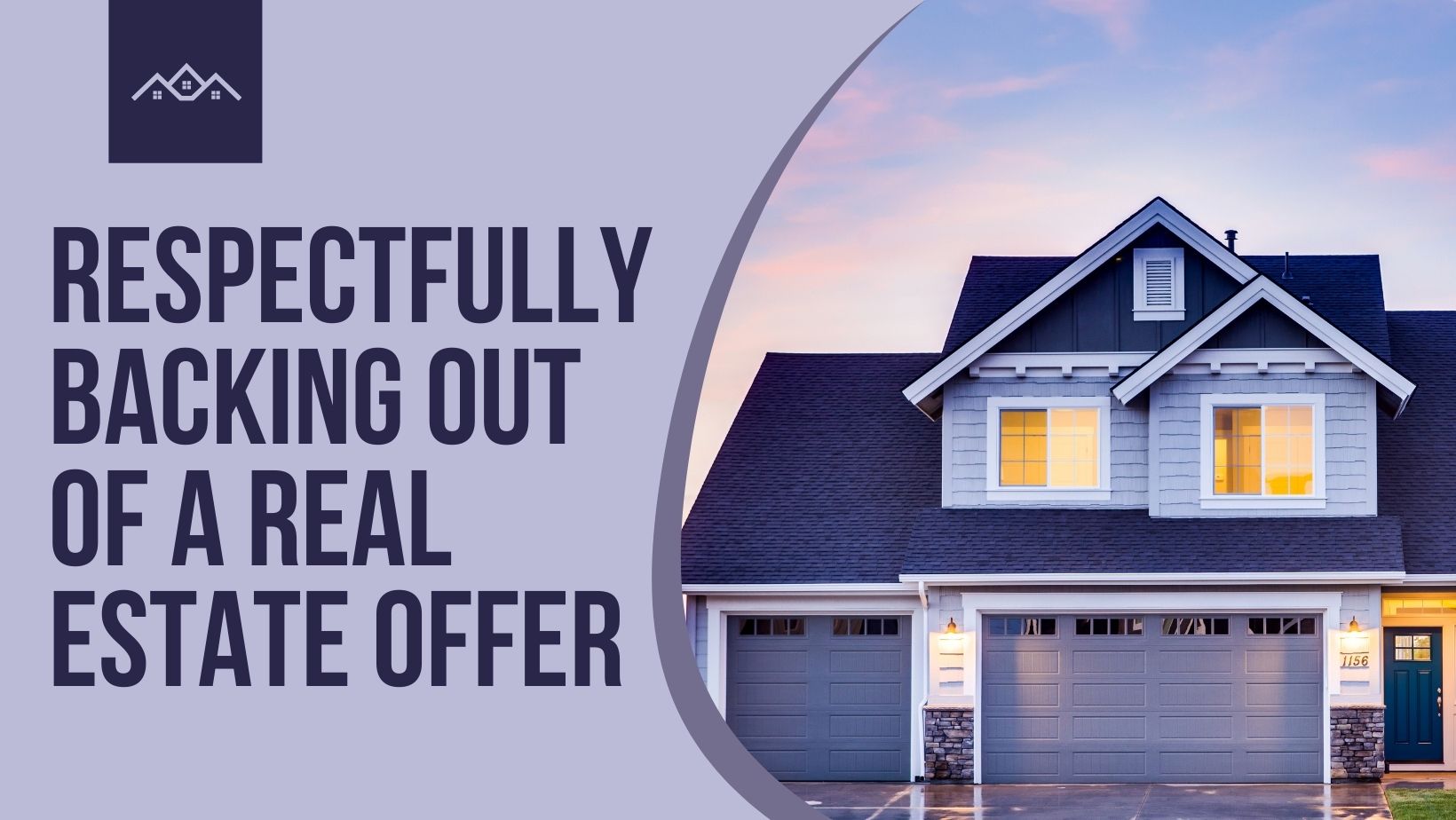 The goal of any home sale is for both parties to come away feeling like they have benefited. Maybe it's a seller pleased with the amount of profit from a sale, or a buyer excited about life in a home that works better with their lifestyle, or maybe it's a real estate agent satisfied with helping in their client's success.
But what if as the closing process progresses you no longer feel right about the real estate transaction? Not every transaction ends in a sale, although it is not common sometimes you may find yourself wanting to exit a real estate transaction, either as a seller or a buyer.
Whether it just does not seem quite as great as it first did, or certain changes in life that are unexpected cause you to need to stay put, for now, there are some ways that you can respectfully back out of a real estate contract. Of course, these require the correct contract contingencies and clear communication through your real estate agent.
Here are some scenarios that make it possible to back out of a real estate offer
An unexpected loss of income makes you unable to qualify for financing
Even though the economy has stabilized a bit more, and there are several available jobs out there, there's still the possibility of finding yourself without work unexpectedly right now. Should you happen to unexpectedly lose your job during your purchase process getting a new mortgage may not be the best idea and a lender will most likely agree.
If you have lost a job since preapproval of a mortgage and are in the underwriting process to become approved for the final sale of the home, you're required to report any loss of employment and it is almost certain that your loan will be declined.
There is no need to fret in this scenario as it is one of the most common reasons why a real estate transaction falls through. Though more jobs are seeing better stability right now, it is not completely off the table for this scenario to occur.
Inspection or appraisal issues
It is not uncommon for home purchase contracts to include contingencies where the inspection and appraisal are concerned. These contingencies help to protect the buyer should something happen where the home is not appraised for the agreed-upon sale price, or if there are major safety issues impacting the livability of the home.
If the home is not valued at what you offered to buy it for or there are major repairs that need to be made in the home and you no longer feel comfortable purchasing the home or paying the amount that you offered, then you can respectfully decline to continue with the home purchase.
Kick out clause
One interesting twist that the pandemic has brought to the real estate market is the ability for buyers to find a home and have their offer accepted by a seller. The seller needs to find their next housing and they become a buyer competing for a low number of homes for sale just like you.
This has created an increased number of sellers asking to stay in the home longer than originally agreed upon in the sale contract. It is not uncommon right now for closing dates to be requested to be extended by some sellers who are struggling to find their next home and want to stay in their current one while they are still looking.
Consequently, you could be a seller who has accepted the offer of another seller waiting to close the deal on their contingent home. If this is you, it might be in your best interest to make sure that you include what is called a kick-out clause. This allows you as the seller to continue showing the home to other interested buyers while the first buyer's home is still waiting to be sold.
If you as the seller receive a better offer than the original offer you accepted you can legally terminate the first contract offer without negative impact.
For more information on buying or selling a home in Columbus or surrounding areas please contact us anytime.
More Advice for Buyer